ASUS has just announced at Computex 2019 its upgraded version of the ScreenPad – the ScreenPad 2.0. This along with the NanoEdge display are featured in the refreshed versions of the ASUS VivoBook S14 and S15.
The ScreenPad is the innovative technology from the company that makes the trackpad double as a secondary screen. The ScreenPad 2.0 continues where its predecessor left off and builds upon it. It now has a larger 5.65-inch touchscreen powered by the new ScreenXpert software.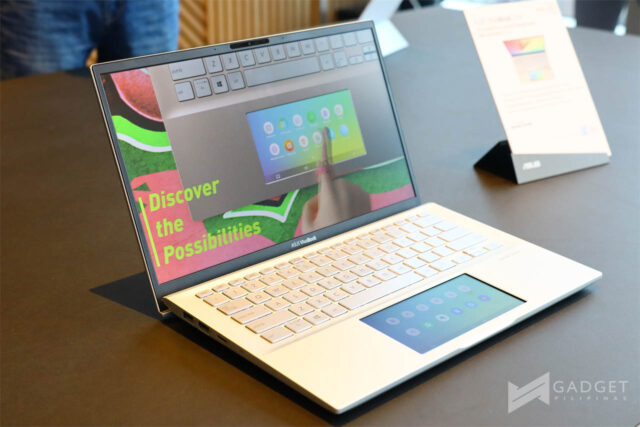 The interactive secondary screen allows more efficient workflow. It includes a collection of utilities to boost productivity. Some of these include Quick Key which enables one-tap automation of complex keyboard sequences, Handwriting for natural text input, and Number Key for rapid data entry. It also features a smartphone-like interface for a more intuitive experience. The hardware is also more energy efficient allowing for 2.5x longer battery life when the ScreenPad is in use.
The 2019 versions of the VivoBook S14 and S15 are not only upgraded as far as hardware goes, but they also look refreshed as well. Inside, they have up to Intel Core i7 processors and NVIDIA GeForce MX250 discreet graphics. They also feature up to a 1TB PCIe SSD. They are the first VivoBooks to feature an infrared camera and Wi-Fi 6 (802.11ax).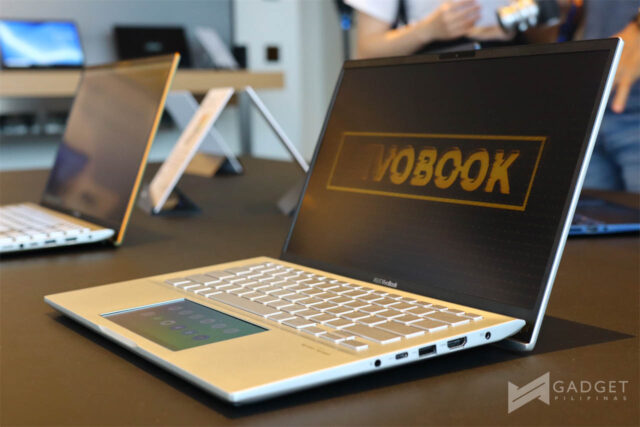 The two laptops incorporate the new frameless four-sided NanoEdge display design that gives them an 88% screen-to-body ratio. The NanoEdge display also allows both the VivoBook S14 and the VivoBook S15 with a more compact chassis footprint. They weight in at just 1.4kg and 1.8kg, respectively, making for a more portable laptop.
Like its predecessor, both VivoBooks feature the ErgoLift hinge that tilts they keyboard up to 3.5 degrees for a more comfortable typing experience.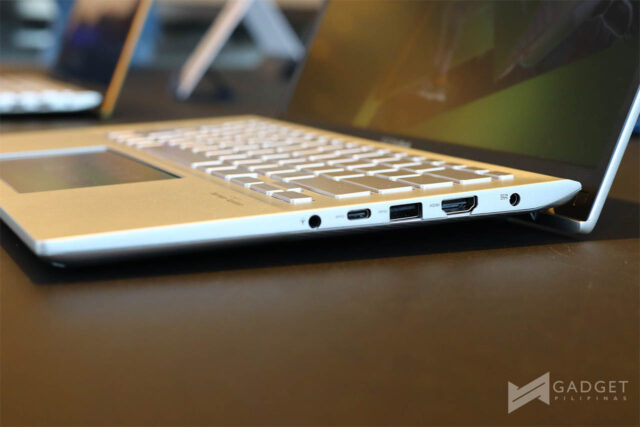 The built-in infrared camera offers hands-free face login. While Wi-Fi 6 delivers faster networking speeds. They also feature Harman Kardon-certified audio that provides high-quality sound.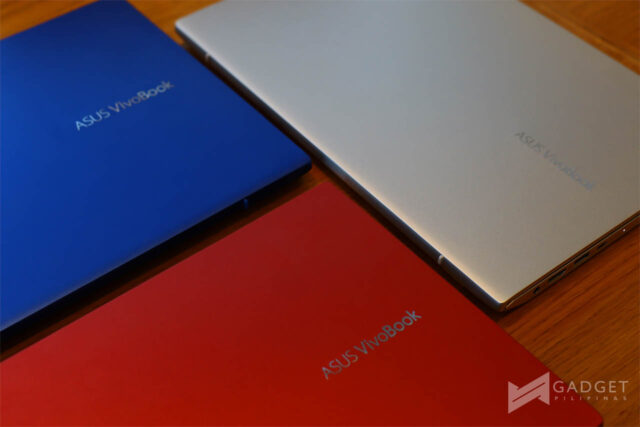 The VivoBook S14 and VivoBook S15 boast a metal chassis and are available in five colors – Moss Green, Punk Pink, Cobalt Blue, Transparent Silver, and Gun Metal.