In this time when performance and gaming laptops are gaining traction, recommending a laptop that are packed with essential specs for consumers who barely play games and render videos become has become quite an uneasy task. Brands like ASUS, Acer, Lenovo and HP have been competing in the same space aimed at power users, but have been somehow neglecting consumers who are looking for laptops that suit their medley yet undemanding needs.
Last November 2018, Avita, a lifestyle tech brand debuted in the Philippines and introduced Avita Liber laptops. The laptops are packed with the right amount of power and speed for the average consumer. In fact, Avita sent us one of their 13-inch, Core i7 laptops, for us take around for a spin, and we're here to answer the questions:
Does it have what it takes for someone who uses the internet for work and occasional leisure?
Does it slow down?
Can you still play games with it?
What are my favorite features of it so far?
Is it really worth the price?
Before I answer the questions, let me give you a quick lowdown of specs for quick reference.
3″ Full HD IPS display @ 1920 x 1080px
8th-Gen Intel Core i7-7Y75 processor
8GB DDR4 RAM
256GB SSD
Intel HD Graphics 615
Intel Dual Band Wireless-AC 3165 (for 13.3″ only)
Wi-Fi 802.11 b/g/n/ac
Bluetooth 4.2
Bluetooth 4.0
720p Integrated Camera
2x Stereo Speaker w/ Dual Microphones
1x MicroSD card reader
1x USB 3.0 Type-C
2x USB 3.0
1x Mini HDMI port
1x 3.5mm audio port
AC100-240v 50/60Hz DC 19V 2.1A
Li-ion battery, 36Wh (up to 10 hours)
Price: PhP64,990
Now, let's go down the details. For you to get a grasp of how I tested this in the way that isn't too technical, it's best to understand how I used the Avita Liber 13.
Does it have what it takes for someone who uses the internet for work and occasional leisure?
Apart from being Gadget Pilipinas' Chief Editor, I work as a consultant for one of the country's award-winning PR agencies. I give my service to them twice a week, and I use the laptop as my go-to device during meetings, deck preparations, social listening and report generation.
At home, my Avita Liber sits beside my gaming laptop, which I use most of the time because of the demand of my work as Chief Editor and the main video editor of our group. At work outside Gadget Pilipinas, Avita Liber is my main driver, and ye, the laptop can cope up with the demands of someone who uses the internet for work and occasional leisure.
Does it slow down?
The laptop starts to struggle when there are multiple opened browser windows; 8 windows, to be exact. Performance varies when each window loads multiple scripts on the fly. You wouldn't want to be in the situation when you're supposed to keep the windows up, while switching from one app to another when referencing specific data points for report generation or pitch deck preparations. I also found out that downloading files take a little when using browser on Avita Liber than other laptops we've used in the past.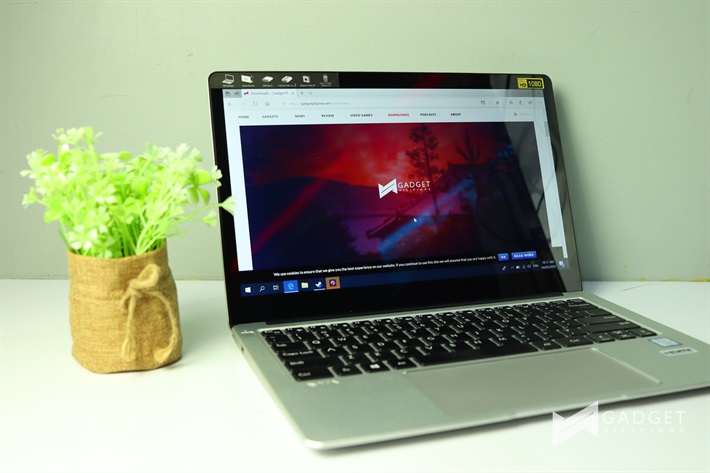 Google Chrome is usually the main culprit when Avita Liber starts to slow down. For a software, Google still hasn't quite mastered reducing memory usage when loading websites on Chrome the way Edge does. With Avita Liber, I always find myself using Edge most of the time as it's better when it comes to managing resources when loading sites and scripts. In the end, this also exposes the major issues I've had with Avita Liber – its meager 8GB RAM and 7th gen Kaby Lake Y processor.
Don't get me wrong, the laptop we're using performs good, but only to a certain extent. Its dual-core 1.30Ghz Core i7 Kaby Lake Y processor is part of the mid-tier in the Kaby Lake Y spectrum but can be useful in word processing, browsing and playing arcade and low-demanding games.
Can you still play games with it?
Speaking of playing video games: don't expect this to be able to play Apex Legends or PUB. PUBG Lite works poorly on the laptop, and some of my games like Into the Breach and Vainglory (via Steam) crashed and didn't make it to the loading screen. PUBG Lite, for instance, is unplayable at Full HD; and runs around 20 – 27fps on HD. Matchmaking took so long too. There are games that worked really well like Stardew Valley and Moonlighter; these are games that don't require graphics and 3D processing.
Don't attempt to stream while playing as neither the CPU nor the GPU can handle such strenuous activity. If you're planning to do that, Avita Liber is not fit for you, and you're better off building a desktop gaming PC.
What are my favorite features of it so far?
There are 4 things that this device excels in so far: battery life, portability, peripherals and I/O.
Battery Life: A single full change of my Avita Liber lasted 9.3 hours at light usage (30% brightness, typing, WiFi enabled, using Google Chrome with 2-3 opened windows); 6.7 hours at moderate usage (50% brightness, typing, WiFi enabled, using Google Chrome with 4-6 opened windows); 3.12 hours at heavy usage (80% brightness, typing, WiFi enabled, using Google Chrome with 6-8 opened windows, playing music on Spotify).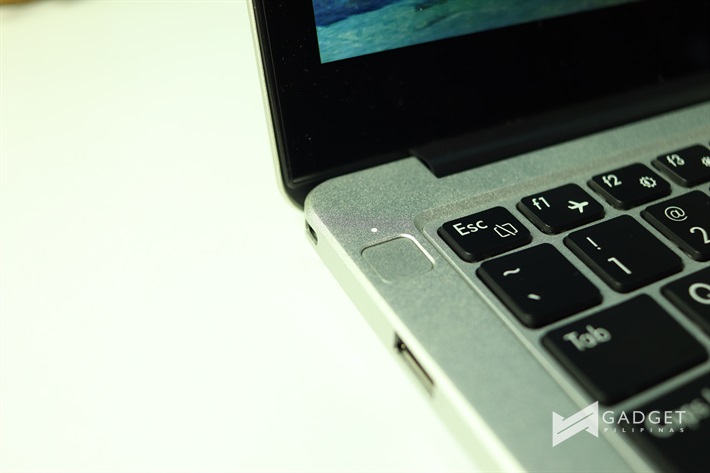 Whether you're a blogger or mainly uses this laptop for work and leisure, this laptop is worth considering in relation to its battery ilfe.
Portability: With its portable and thin build, plus durable design, Avita Liber is among the slickest looking laptops we've used in years! Its all aluminum anodized aluminum chassis makes it look trendy and cool. Yes, it comes with a slightly and disappointingly big power brick, but Type C PD-compatible power bank works well with it.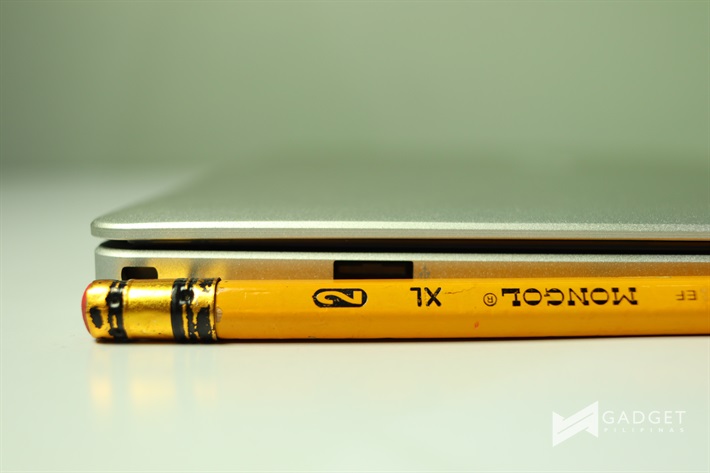 Peripherals and I/O: Avita Liber has the widest and biggest trackpad I've used on a laptop. Plus points to Avita for putting it on the Liber 13. I also will not complain with the generous number of ports on the laptop, and the addition of a Type-C, which may be used in a number of ways, including power delivery and charging.
Is it really worth the price?
For PhP64,990, Avita Liber 13's price comes off quite steep for something that a 64gb 12.9-inch new ipad Pro can also do. Yes, it runs on Windows and most consumers want to be in that ecosystem, but for something that will be used mainly for Microsoft Office, internet browsing and watching movies, Avita needs to reconsider repricing the product.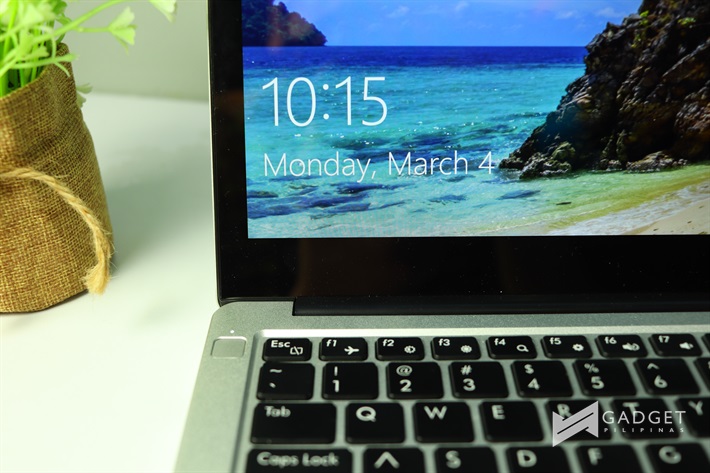 Avita, however, tries to bring up its value with Liber 13's solid build and construction. It will definitely win the bend test vs Apple iPad Pro – I'm sure of that. Also, the number of ports they included on the laptop make it very useful in various situations. Its close to 9-hour usage at light usage is tough to beat, even by bigger brands like ASUS and Lenovo.
Giancarlo Viterbo is a Filipino Technology Journalist, blogger and Editor of gadgetpilipinas.net, He is also a Geek, Dad and a Husband. He knows a lot about washing the dishes, doing some errands and following instructions from his boss on his day job. Follow him on twitter: @gianviterbo and @gadgetpilipinas.