While most desktop gaming PC's are DIY, wherein the user purchases each part separately, there are also many who prefer a more hassle-free and readily available solution – one such product is the ASUS ROG Strix GL12CX – a tower packed with all the horsepower you'll need to play any game you'll throw at it.
Specifications
[table id=257 /]
Design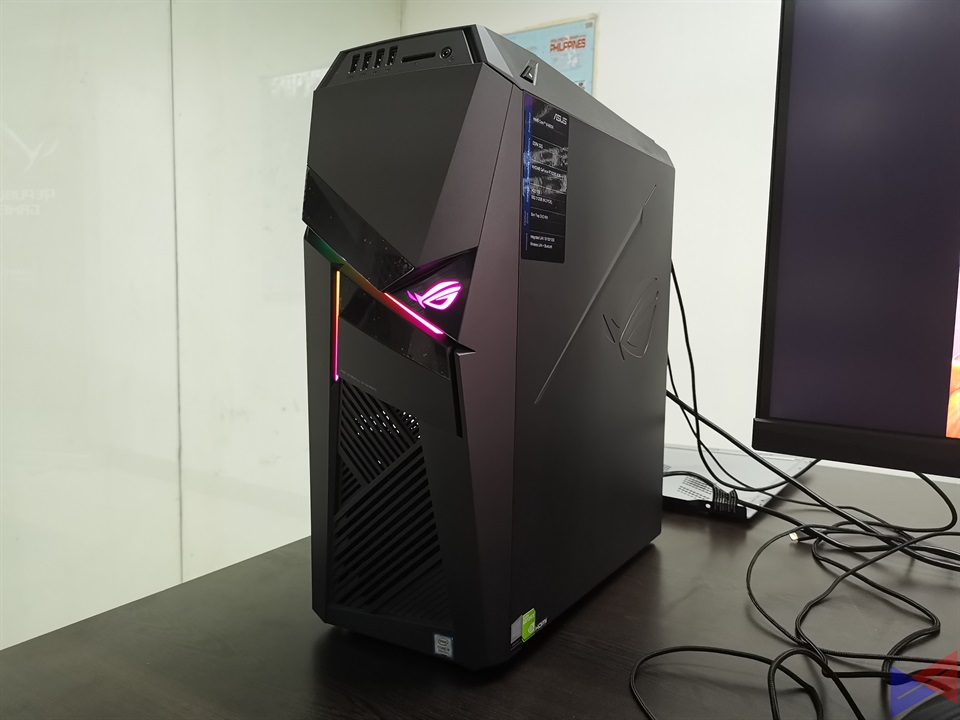 From the outside, the GL12CX exhibits the design elements that you'll expect from an ROG product. The striking edges, the armor like front, to the RGB logo and accents, you can immediately tell, this machine is made for play.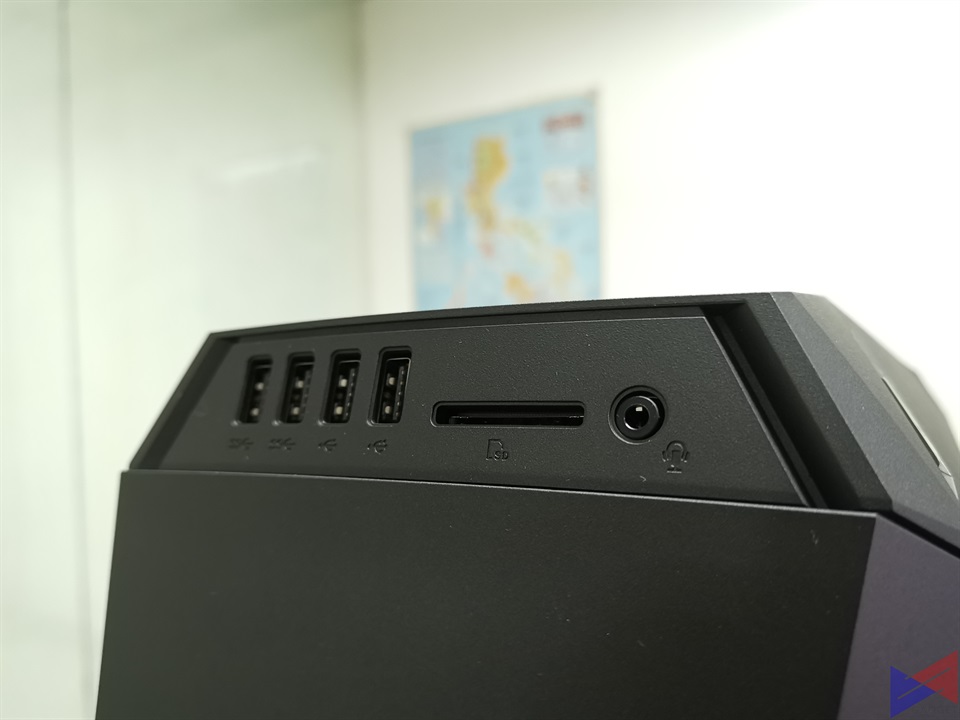 The machine gives you the convenience of having 4 USB ports, along with a card reader upfront. That means you don't have to purchase a 3rd party card reader. The front also houses a hot-swap SSD tray, so you can easily add more storage without the need to use any tool of sorts.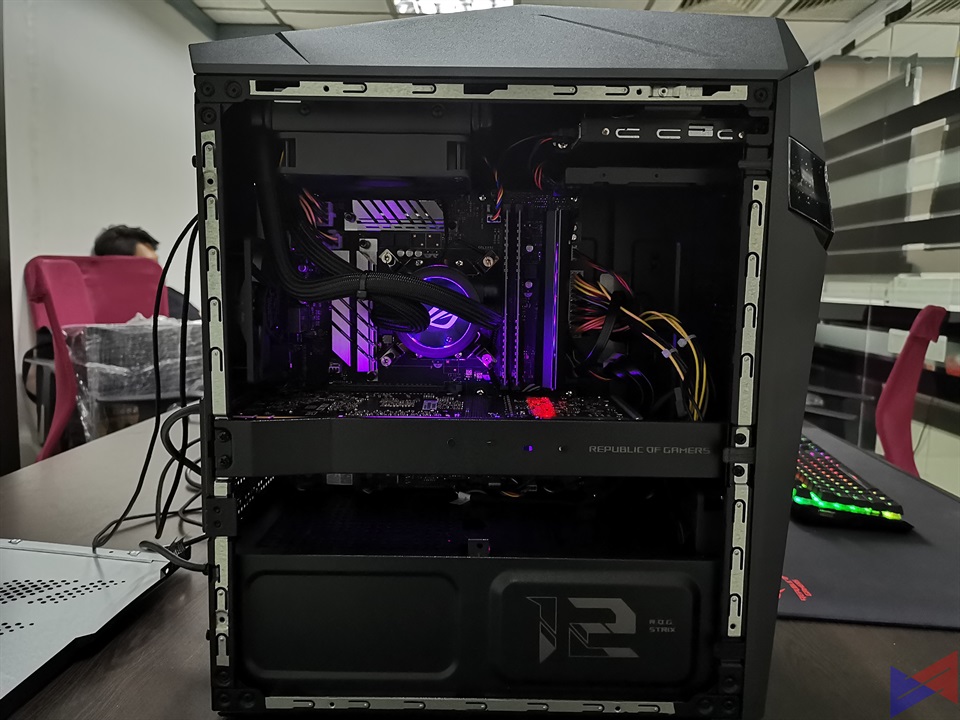 The left side of the machine is made up tempered glass. It can also be easily removed, should you want to see everything inside, in their full RGB glory.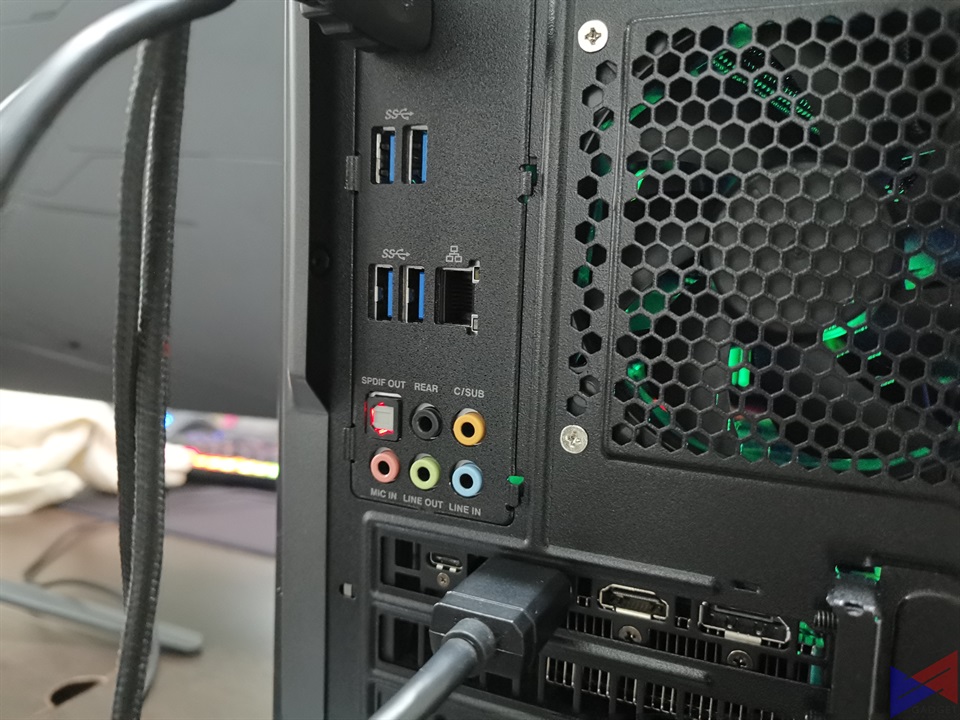 At the back, is an array of ports to accommodate all your external devices, including 5 audio ports, and 4 high speed USB ports for fast data transfers.
The GL12CX is also Aura Sync capable, which means you can connect any compatible peripherals and synchronize the lighting effects across all your devices, adding that extra visual flair to your setup.
Internals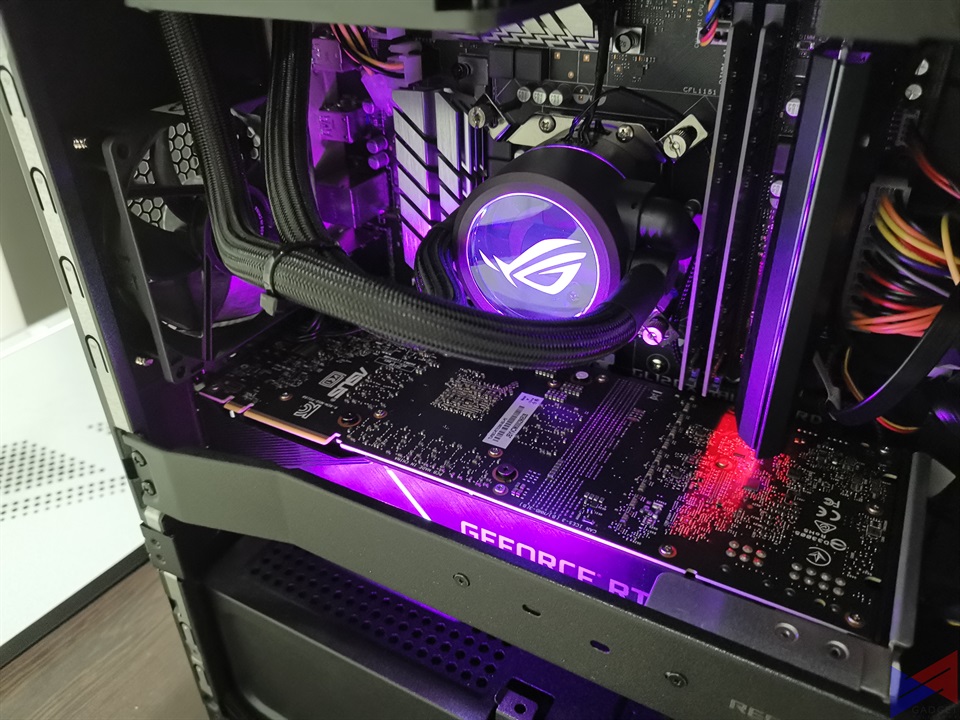 The GL12CX isn't just all looks, but is a machine that's packed with components that are carefully selected to ensure a smooth, fluid, and immersive gaming experience.
At the helm is the beastly Intel Core i9-9900K processor overclocked to 5.1GHz, backed by up to 32GB of DDR4 2666MHz RAM. For storage, you can have it configured with up to a 512GB M.2 PCIe SSD, in combination with up to a 2TB HDD.
For flexible storage options, It boasts an ASUS-exclusive DIMM.2 module, in which you can install two M.2 SSDs which can be used in a RAID configuration. It also supports Intel Optane Memory, for
The GL12CX is also powered by no less than an NVIDIA GeForce RTX 2080, which adds Ray-Tracing to the formula to make your games look more lifelike, apart from an overall performance boost.
Initial Benchmarks
Due to some technical difficulties in the testing venue, we were only able to conduct 3DMark tests on the GL12CX. The scores are of course, significantly better compared to other gaming desktops we've tested.
You can expect more tests, including actual gameplay statistics, and temperature checks in our full review.
Initial Verdict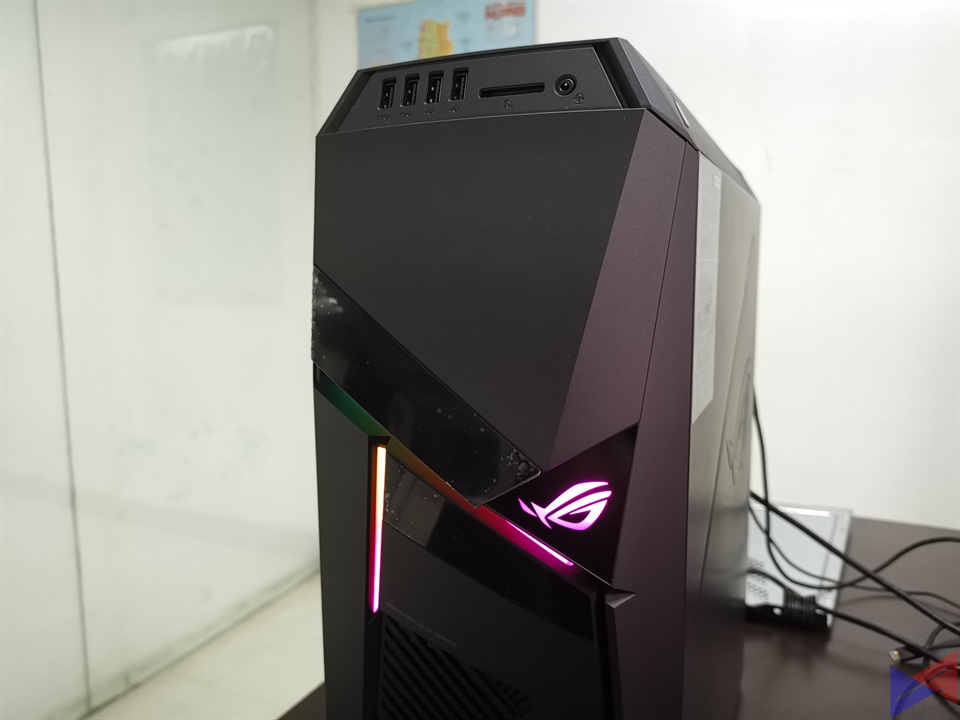 For what it has, the ROG GL12CX is looking to be a good choice for those who just want a readily-made machine that handles any game you'll throw at it. It offers an eye-candy design, flexibility in terms of storage, and it performs exceptionally well, as expected from a high-end machine.
Of course, it doesn't come cheap, and a DIY equivalent will probably save you a reasonable amount of money. But for its target market, those who are willing to pay that extra premium for all the convenience it brings, the GL12CX is a well-made desktop PC that's ready-to-go out of the box.
Emman has been writing technical and feature articles since 2010. Prior to this, he became one of the instructors at Asia Pacific College in 2008, and eventually landed a job as Business Analyst and Technical Writer at Integrated Open Source Solutions for almost 3 years.