ASUS has just announced its full lineup for the new GeForce GTX 1660Ti graphics card, spanning its ROG Strix, ASUS Dual, TUF Gaming, and Phoenix product lines.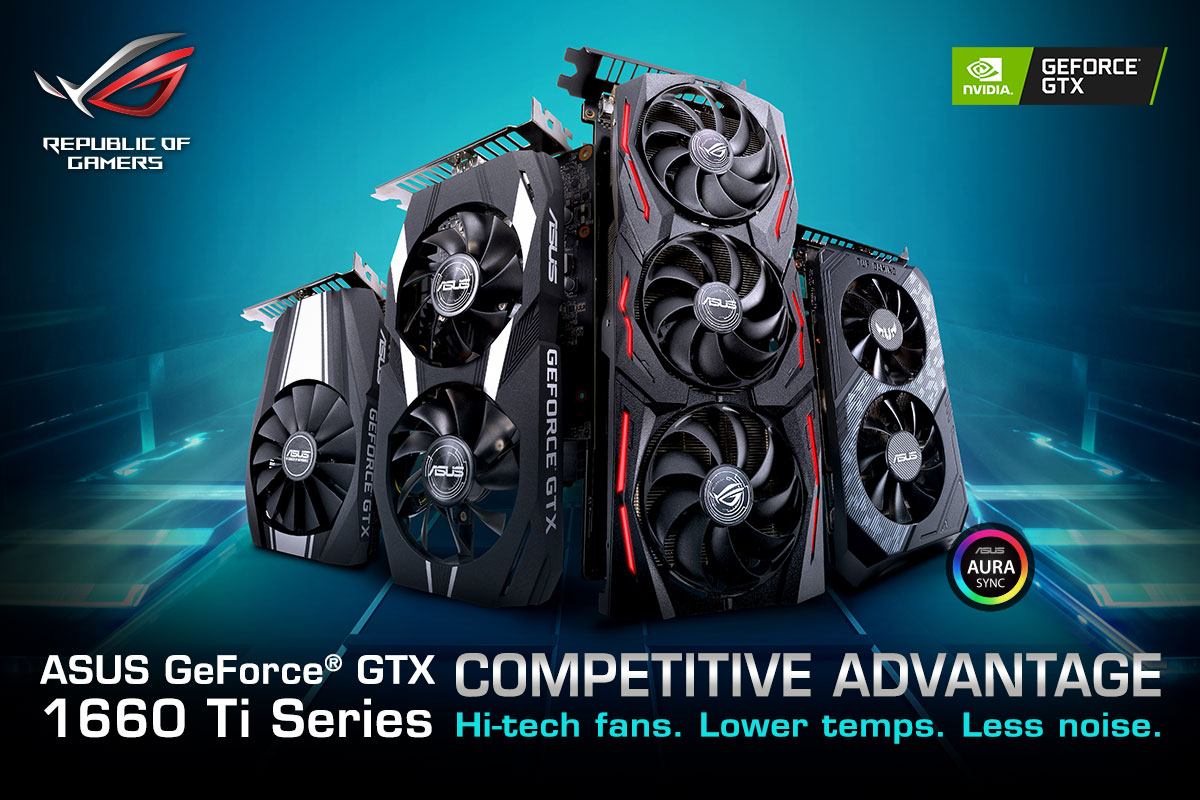 The new chipset leverages the power of the new Turing architecture, making it ideal for gamers who seek good performance on a budget. Its performance pairs well with the newly released monitors with high refresh rates and low response times at 1080p and 1440p resolution.
Peak Performance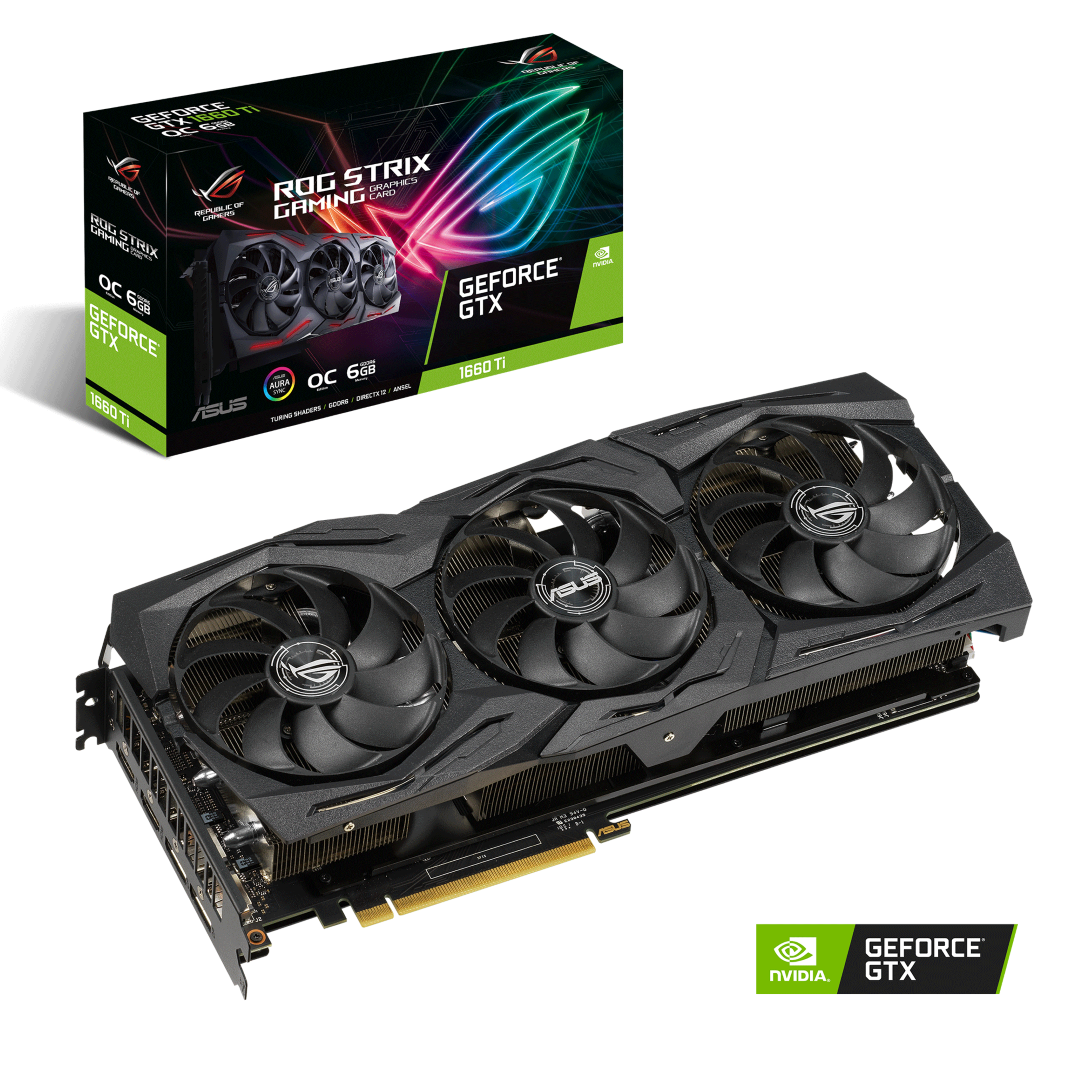 The ROG Strix GeForce GTX 1660Ti features a robust cooling setup designed to keep temperatures under control even on high load. Its heat spreader is in fact, manufactured with MaxContact technology, which creates a super-smooth contact surface for efficient transfer of thermal energy, from the GPU die, while new Axial-tech design fans deliver improved static pressure and reduced noise.
The card also benefits from Auto-Extreme technology and a reinforced frame that enhances durability, one from an automated process, and the other through physical strength.
Built TUF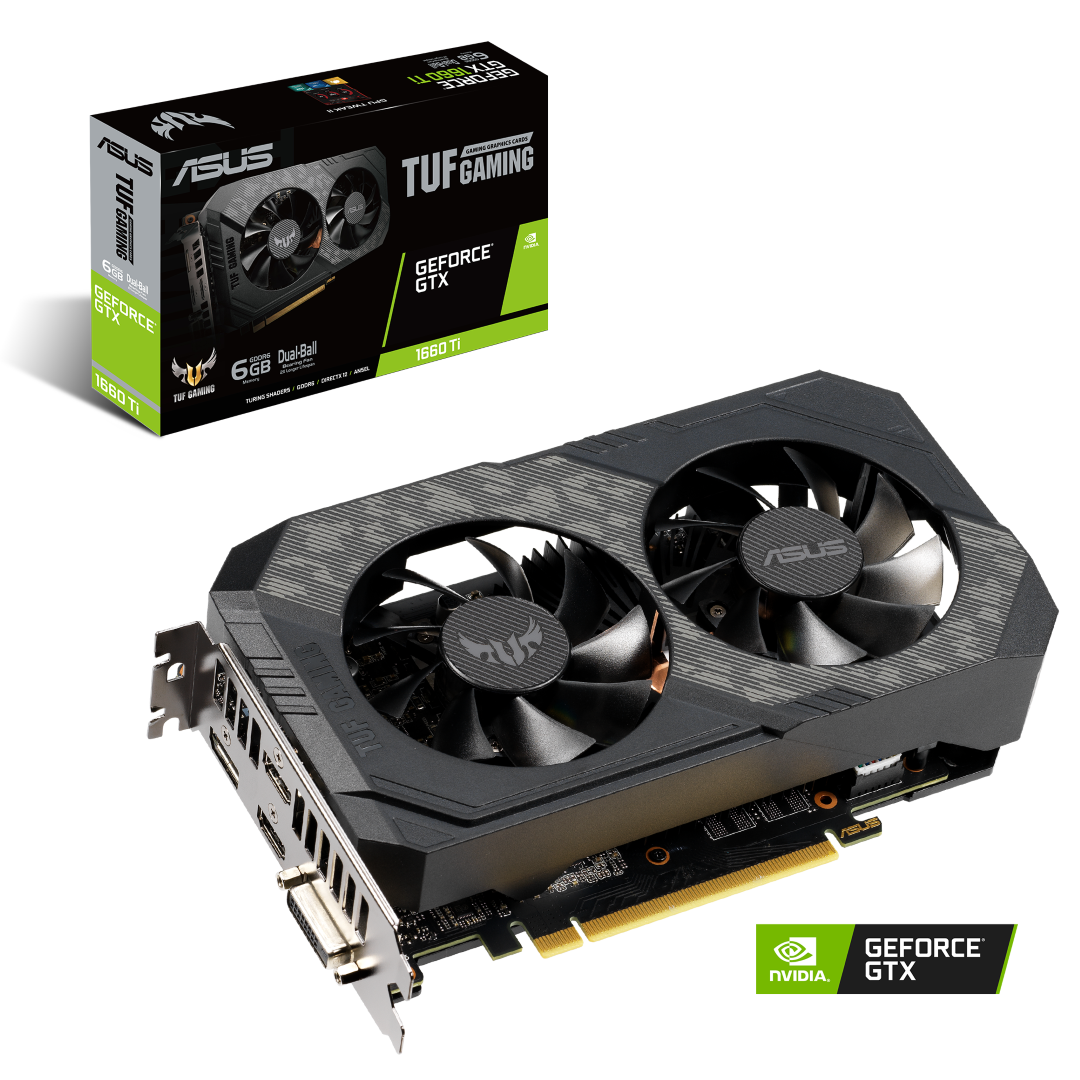 The TUG Gaming GeForce GTX 1660Ti is subjected to compatibility tests with TUF Gaming motherboards to ensure a hassle-free plug-and-play experience. To ensure long-term durability, each card is manufactured with Auto-Extreme Technology and reinforced with backplates. The cooler is equipped with fans that are augmented with ball-bearings, which can last up to twice as long as sleeved designs.
Never Stop Gaming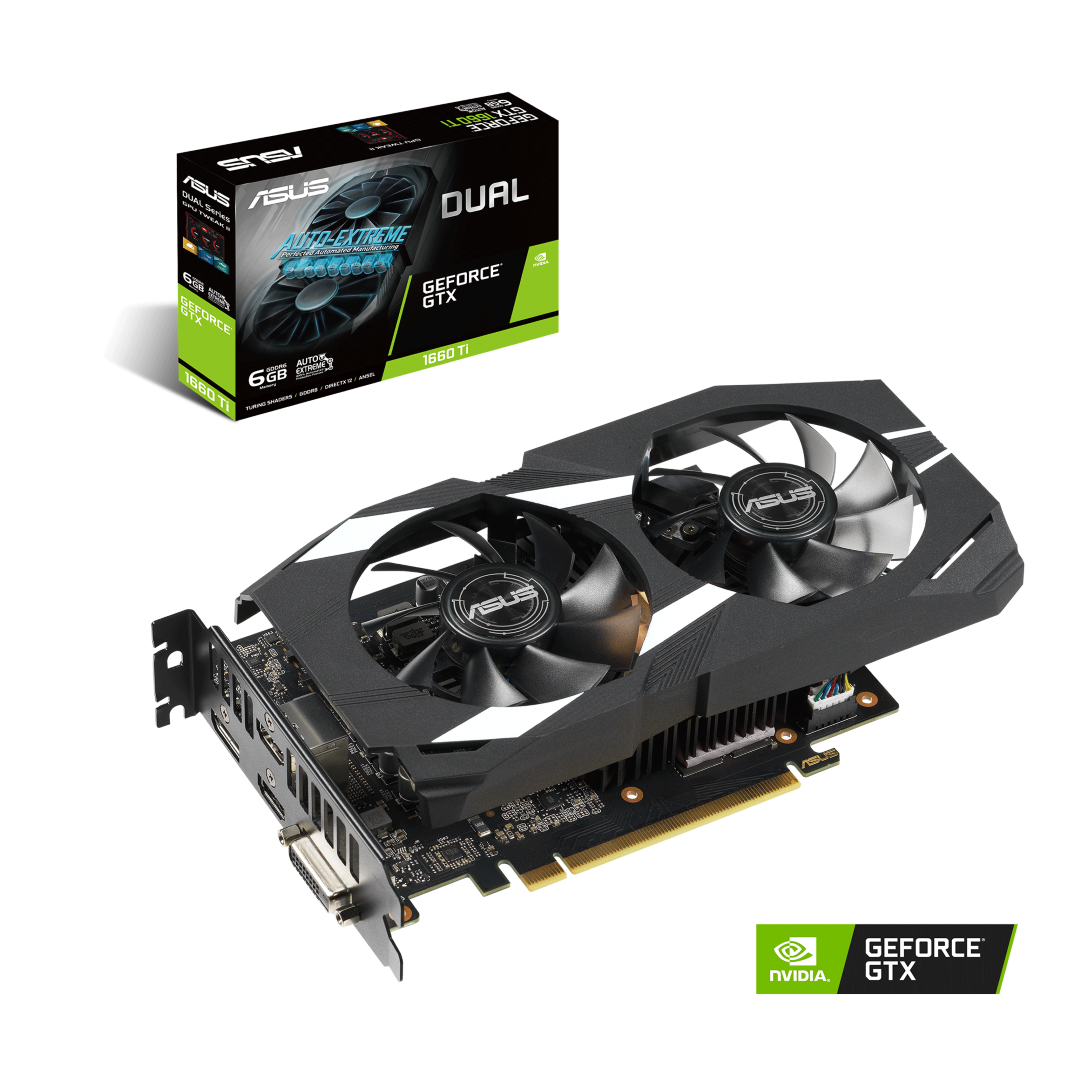 Both the Dual and Phoenix GTX 1660Ti graphics cards are designed for nonstop gaming performance, each offering a different set of features to bring more choices to consumers. The Dual 1660Ti in particular, sports two fans with IP5X dust resistance.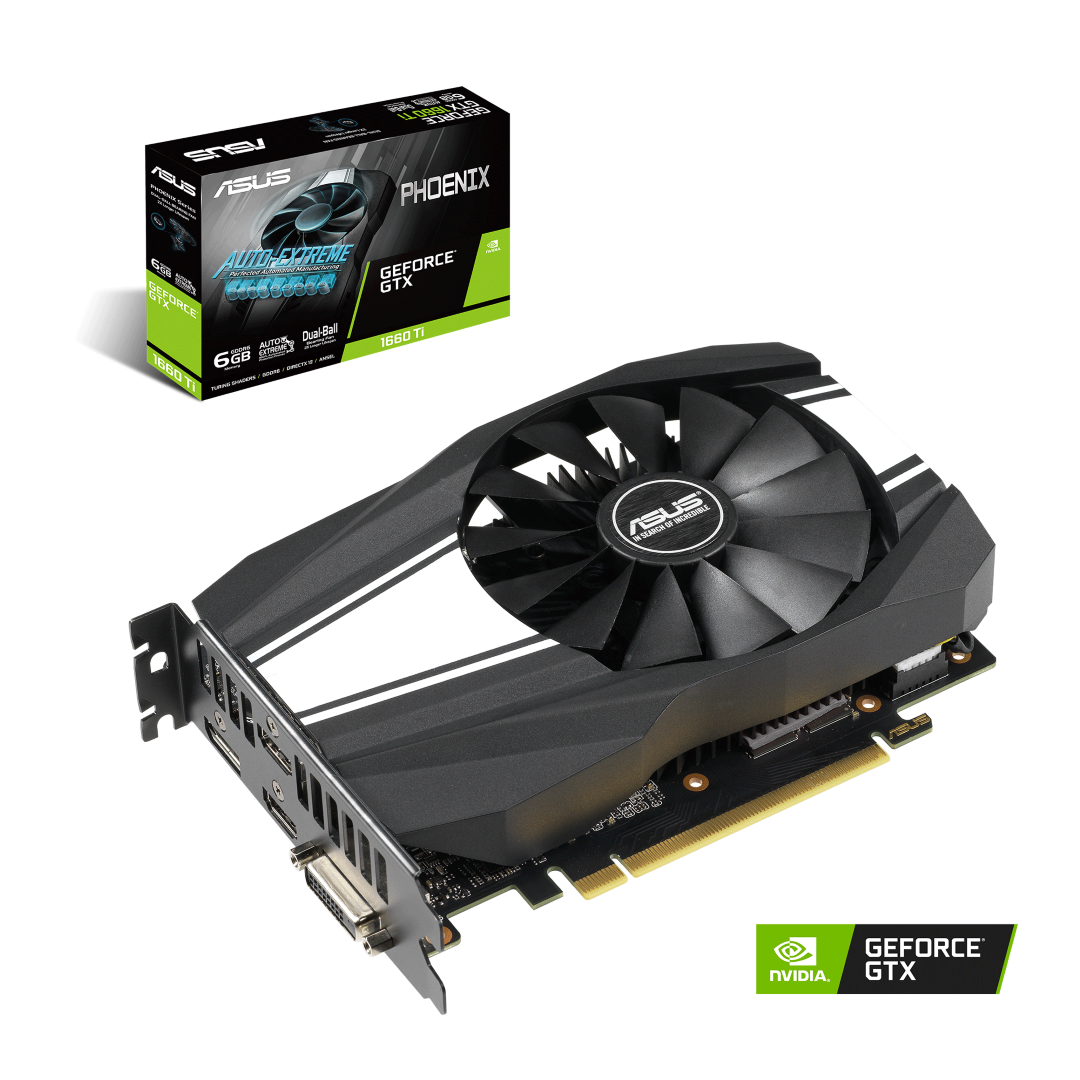 The smaller Phoenix 1660Ti is armed with a single wing-blade fan, and is perfect for cases with limited space. Both cards are manufactured with Auto-Extreme Technology, which ensures industry-standard reliability.
Pricing and Availability
The ASUS ROG Strix, ASUS Dual, and Phoenix GeForce GTX 1660 Ti will be available worldwide on February 22, 2019. ASUS TUF Gaming GeForce GTX 1660 Ti will be available worldwide in March 2019. Pricing for the TUF 1660Ti will be announced at a later date.
[table id=273 /]
Emman has been writing technical and feature articles since 2010. Prior to this, he became one of the instructors at Asia Pacific College in 2008, and eventually landed a job as Business Analyst and Technical Writer at Integrated Open Source Solutions for almost 3 years.