Vivo, the world's fastest growing smartphone brand, is all set in ushering a new era of smartphone technology experience with its newest partnership.
This latest milestone is currently being kept in the wraps, and involves one of the world's prominent sports associations, and is only one in a multitude of high-profile deals between the brand and other global sports entities.
Widely considered as a strong champion of the sports industry, Vivo has been consistently teaming up with some of the biggest names in the scene for its campaigns and partnerships – all in a span of two years.
In 2017, NBA Superstar Stephen Curry is selected as the brand's international ambassador. As one who shares the brand's core values of energy, professionalism, and pleasure, he continues to inspires smartphone users around the world.
In the Philippines, Vivo has been playing a role in two of the country's biggest athletic association tournaments. As a co-sponsor of the University Athletic Association of the Philippines (UAAP), and the National Collegiate Athletic Association (NCAA), the brand's presence continuously reaches millions of avid fans across the nation.
This year, Vivo also introduced the first-ever Vivo Hoop Battle Championship in the country. A 3×3 basketball event, it brought together the biggest basketball fans in a competitive sporting event of skill, stamina and grit. The two victors of the tournament also represented the country in China, where they played for the title of ultimate Hoop Battle Champion.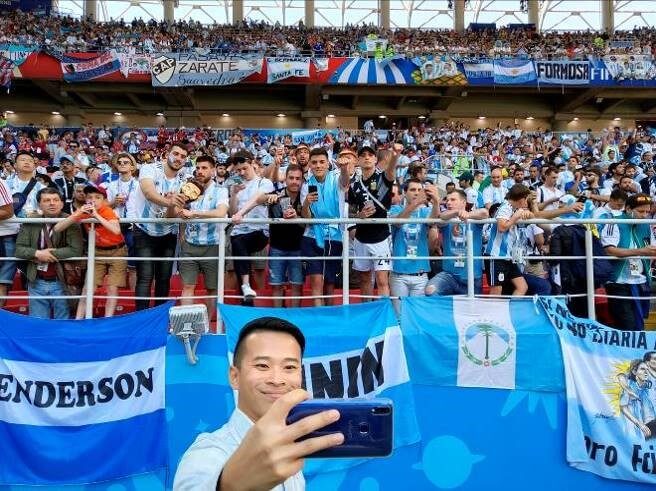 Vivo also inked a deal with the FIFA World Cup as its official smartphone partner, for both its 2018 and 2022 tournaments. It's perhaps the brand's biggest feat to date. The deal, predicted to bring football fans closer than ever to the renowned sport, is a huge win for Vivo in its goal of becoming a world leader in smartphone market.
The brand launched a "My Time, My FIFA World Cup" campaign, to empower football fans and Vivo users around the world, a multi-platform campaign created to empower football fans and Vivo users around the world to become their own participant and creator.
Lastly, the mobile brand has secured rights for a five-year deal with the Indian Premiere League (Until 2022), one of the richest Cricket leagues in the world.
Soon, through its new partnership, fans and users can expect Vivo to once again deliver in bridging the gap and strengthening its association to the field of competitive sports.
Emman has been writing technical and feature articles since 2010. Prior to this, he became one of the instructors at Asia Pacific College in 2008, and eventually landed a job as Business Analyst and Technical Writer at Integrated Open Source Solutions for almost 3 years.