Huawei is once again redefining not just mobile photography, but the flagship smartphone itself, with the launch of the new Mate 20 Series – featuring a new design, a better processor, better optics, better battery life, among other new features.
The Huawei Mate 20 Pro in particular, has received most of the spotlight, and rave ratings from many tech reviewers, thanks to the numerous innovations that it brings to the table. Today though, we're taking a look at its less expensive brother, the Mate 20.
Specifications
[table id=203 /]
Unboxing
Design and Build Quality
At around PhP10,000 cheaper than the Pro, one would think that perhaps the Mate 20 is the sweeter spot in its price range. After all, it also has a triple camera setup, and also runs on the same processor, the Kirin 980.
But that's where their similarities end. In terms of the display, the Mate 20 is noticeable wider than the Pro, which means it's slightly more of a chore to use with one hand. Its notch is also significantly smaller than the Pro, and that's because it only houses the camera, while the one on the Pro has all these other sensors for improved facial recognition.
Of course, a smaller notch means you get more screen, which makes playing games and watching videos just a bit more fun and immersive (my goodness, this word is so overused).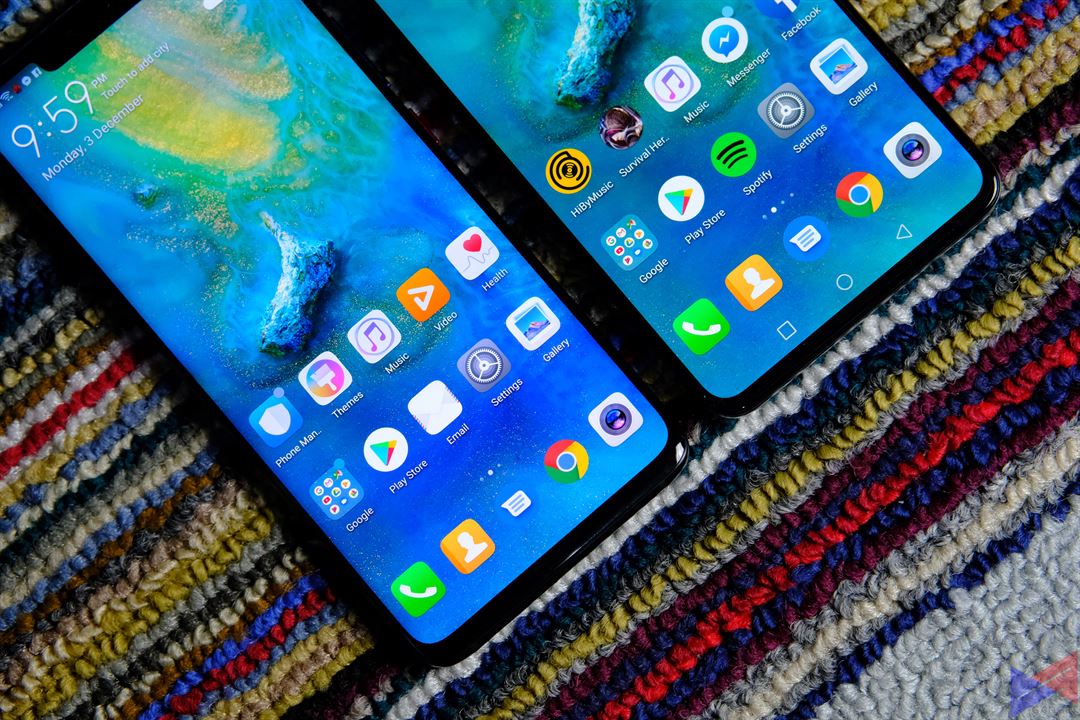 Display technology and resolution are also two more items in the list of differences between the two. While the Pro uses an OLED Panel at Quad HD resolution which also means you get deeper blacks, the Mate 20 sticks to an LCD Panel and retains a Full HD+ resolution.
Now I personally don't mind that because the trade off is that you get better battery life as the GPU doesn't have to push as much pixels, the colors still look punchy enough, and text is still sharp enough. If it does really matter that much to you, then the Pro might be a more suitable option.
The Mate 20 Pro's body is IP68 certified, which means it can withstand being dipped in the water at a certain depth for a certain period of time. The Mate 20 doesn't have that.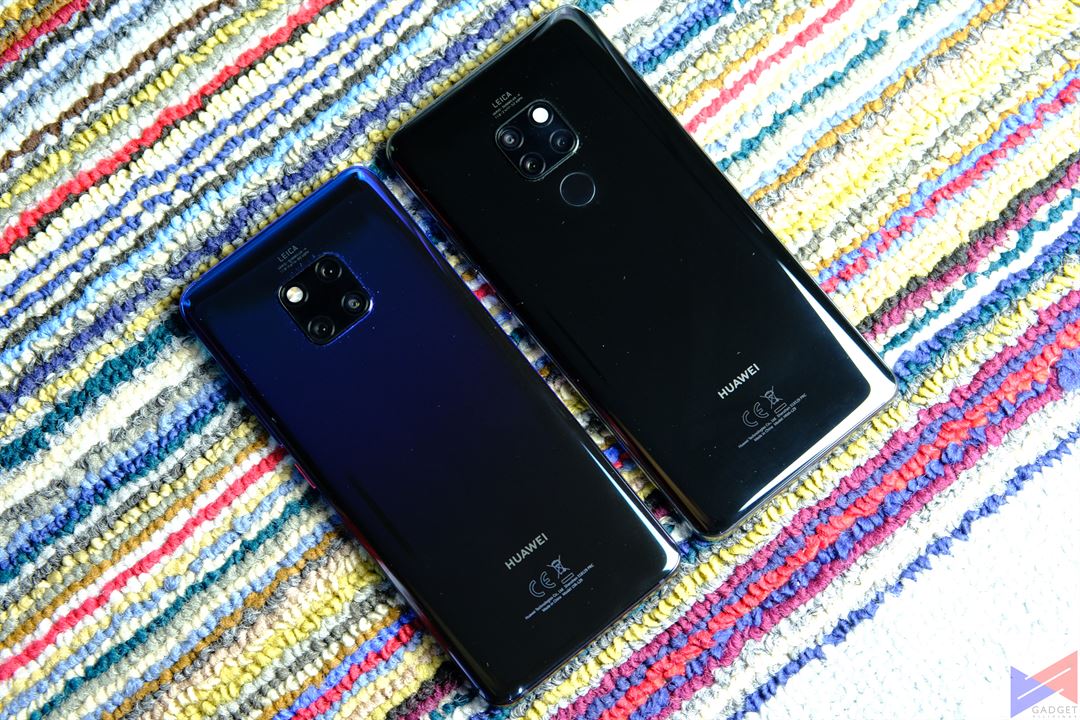 Both devices sport glossy back panels made of glass, which means they're technically fingerprint magnets, and can get slippery at times, so it's recommended that you use the case that come with the box, or invest in a better case. After all, these phones are worth quite an amount of money.
The Mate 20 Pro gets rid of the traditional fingerprint scanner, and now uses an in-display one, which works quicker compared to the likes of the Vivo V11 and the OPPO F9, but still slower than using say.. facial recognition. The Mate 20 on the other hand, retains the usual position of the scanner, located at the back, just under the camera module, and is quite fast and responsive.
Finally, both devices use Type-C ports, and perhaps one huge factor that would make you think between the two is the absence of the headphone jack on the Pro. You can still use your favorite headphones using the supplied dongle but, it's still one more item to carry around, and its small size means it can easily get lost.
Performance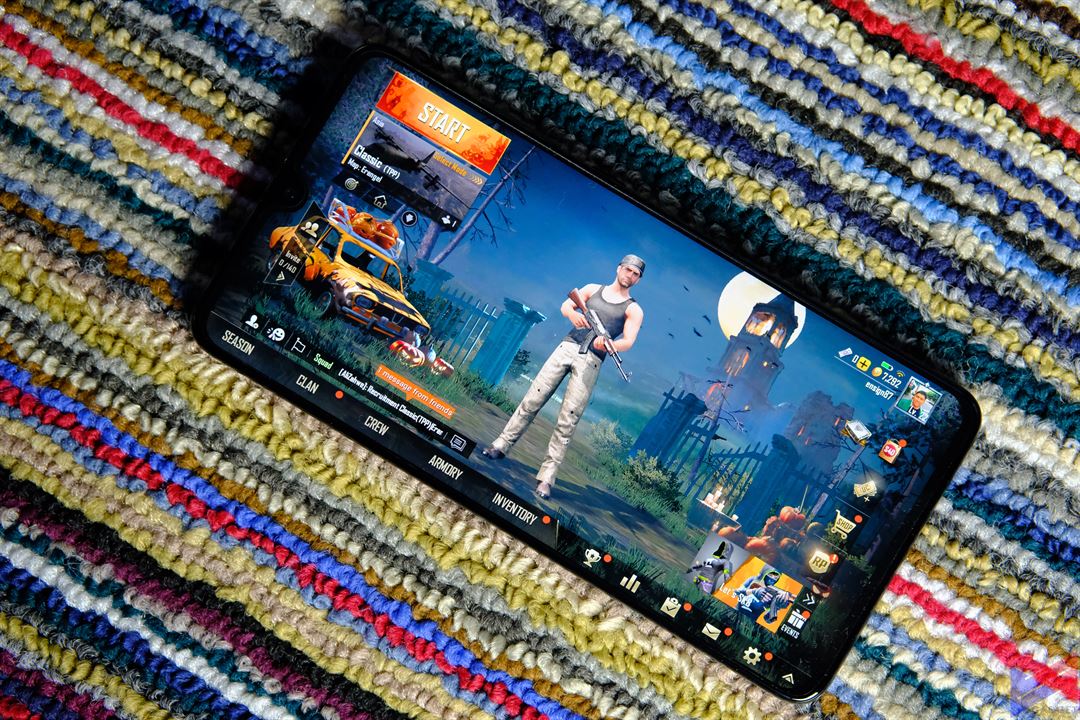 Both the Mate 20 and Mate 20 Pro are powered by the new Kirin 980 SoC, which offers better performance, improved AI capabilities and more. (Not that it shouldn't, right?).
Using the Mate 20 as a daily driver, I could immediately notice the difference from the P20, which is not a slouch in any way. But this one feels snappier, more responsive than before. I could tell with the speed that apps open, and how fluid you're able to navigate through the user interface.
There's also 6GB of RAM on the Mate 20, while the Pro can go up to 8GB (local variant has 6GB). This means you don't have to worry about heavy multitasking. Then there's GPU turbo, which basically amps up the phone's performance in supported games.
To evaluate gaming performance, I tested the Mate 20 in two games, one which can take advantage of GPU Turbo (PUBG Mobile), and another that's not supported (Survival Heroes). I used the GameBench app to measure FPS and other metrics. Do also note that these tests were done with Performance Mode set to ON.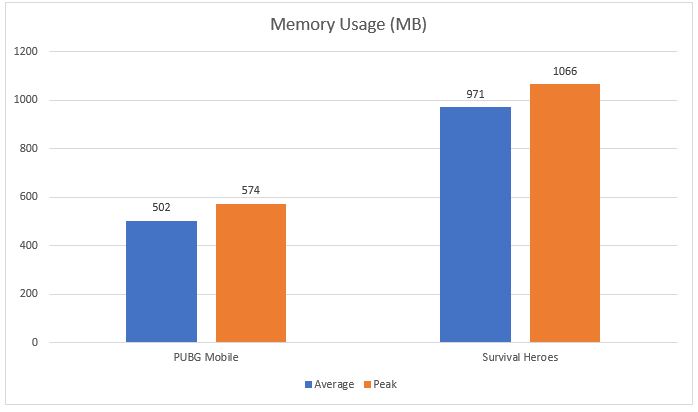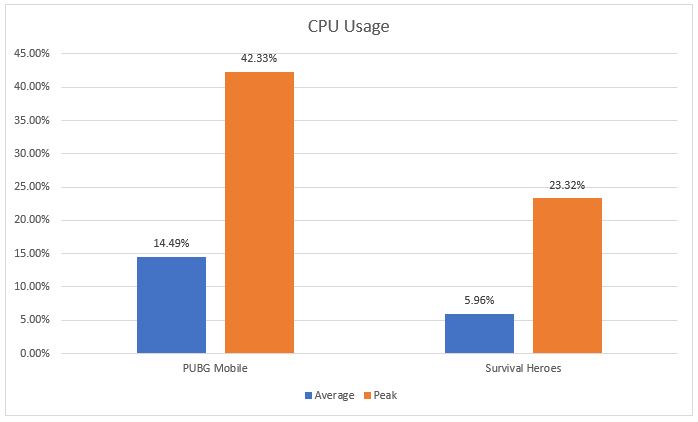 As expected, the Mate 20 performed exceptionally well in both games. Do note though that we used a 3rd party app to set PUBG Mobile's graphics to as high as it can get. (Since the game still isn't optimized to support the Kirin 980 by default).
On Slingshot extreme (OpenGL), the phone managed to beat 96% of other devices, that's a pretty huge deal. Thermals are also quite impressive – slightly less than 30 degrees Celsius to in between 30 and 40 degrees at peak during the test.
Camera
Of course, a Huawei flagship device review will not be complete without me talking about the camera, which is perhaps one of the most interesting and major changes.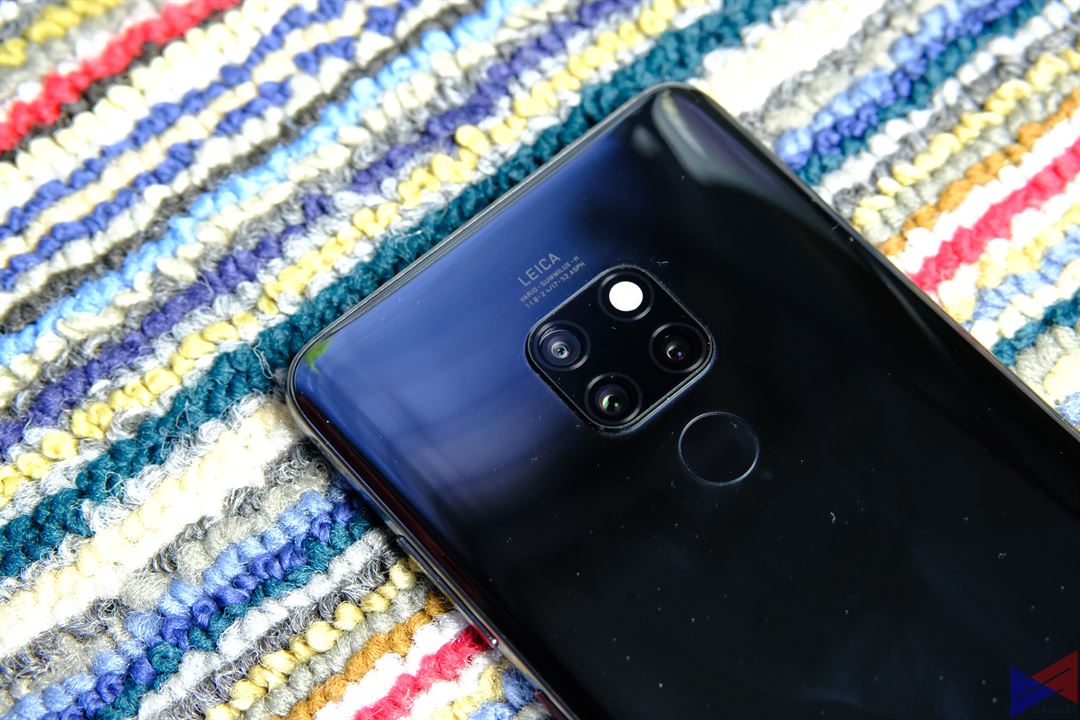 For this iteration, Huawei has implemented a new design to the LEICA triple rear camera system, and has gotten rid of the Monochrome sensor. Instead, the new design now utilizes a combination of an RGB camera, a Telephoto camera, and now, a Wide-Angle camera.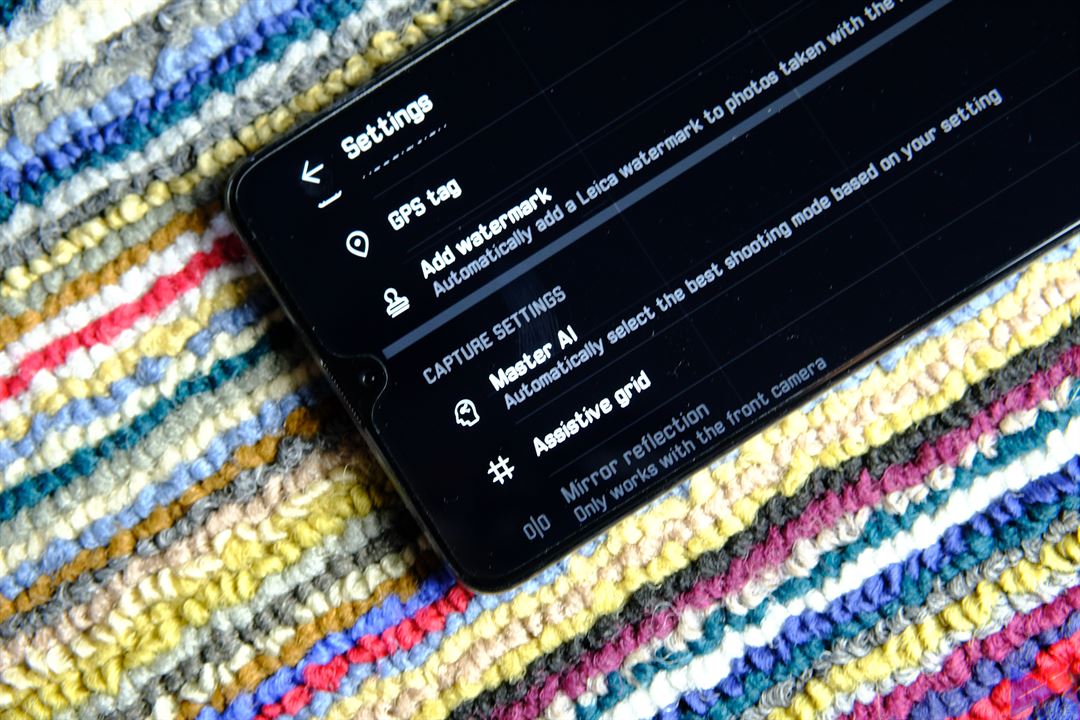 Huawei's Master AI is still present, and unlike in the P20 series, is now less aggressive in applying its enhancements, which is a good thing. As far as accuracy is concerned, it's also able to correctly figure out what the subject is, for most of the time. Night mode is still present, which means you can take a few seconds of a long exposure shot without the need for a tripod, thanks to AIS or AI Stabilization.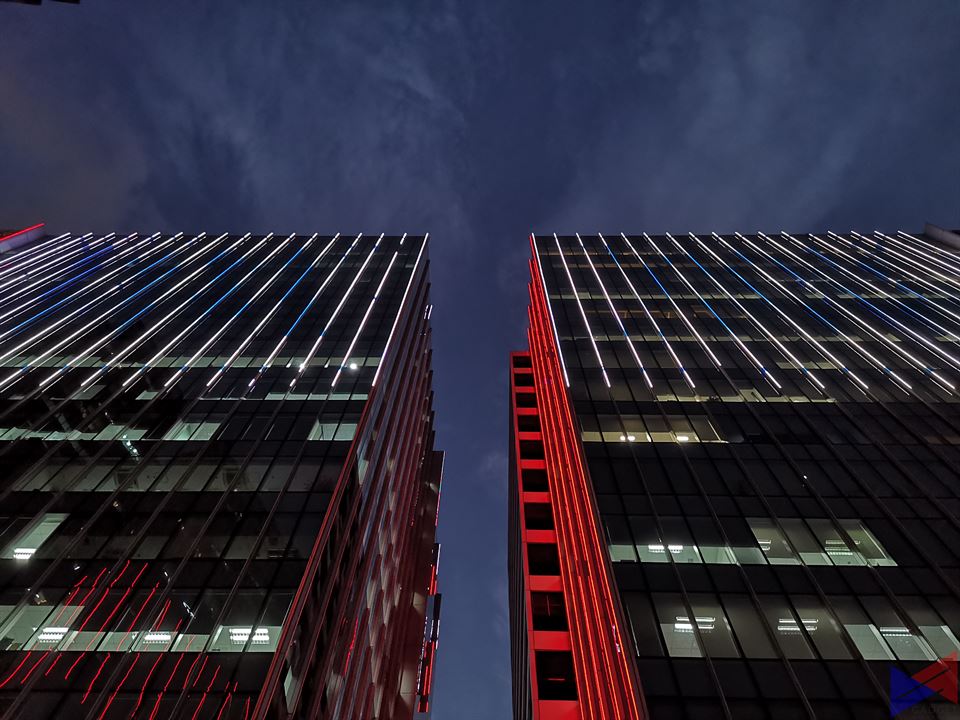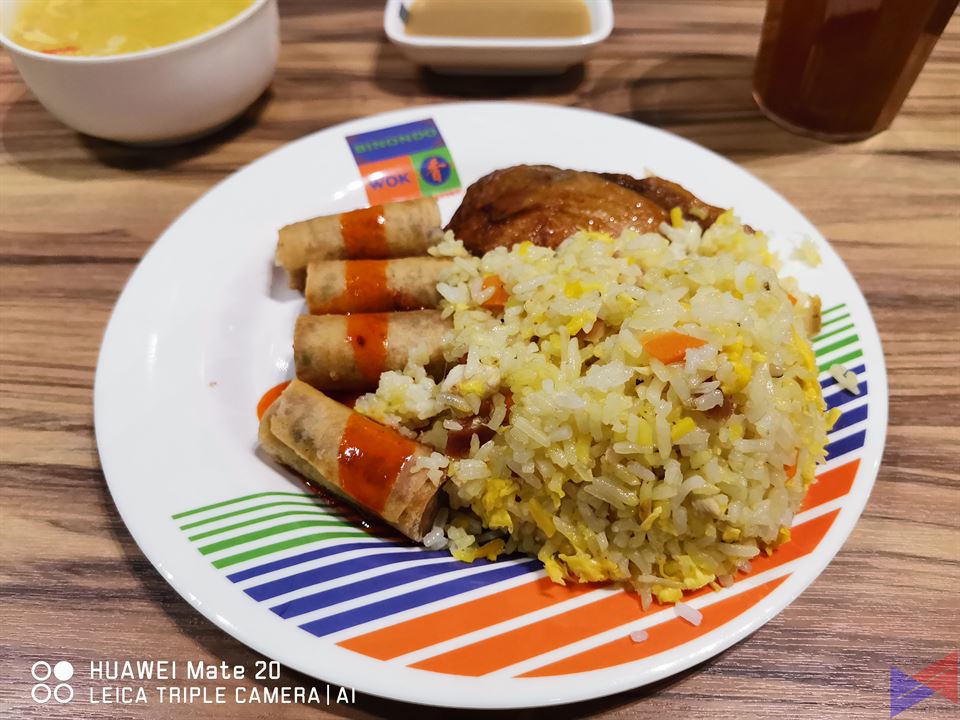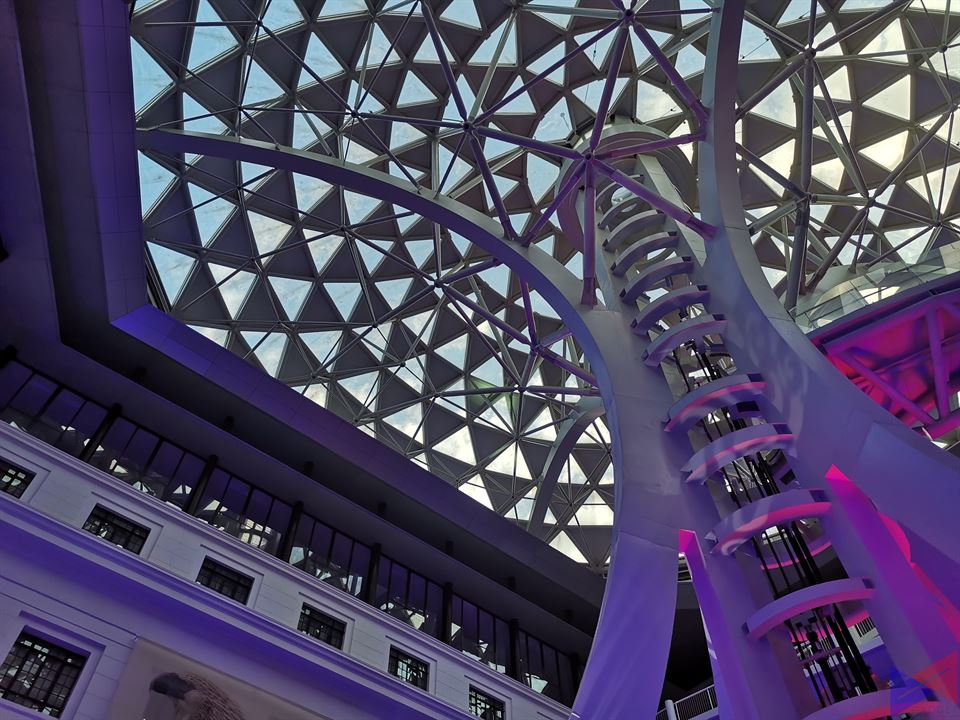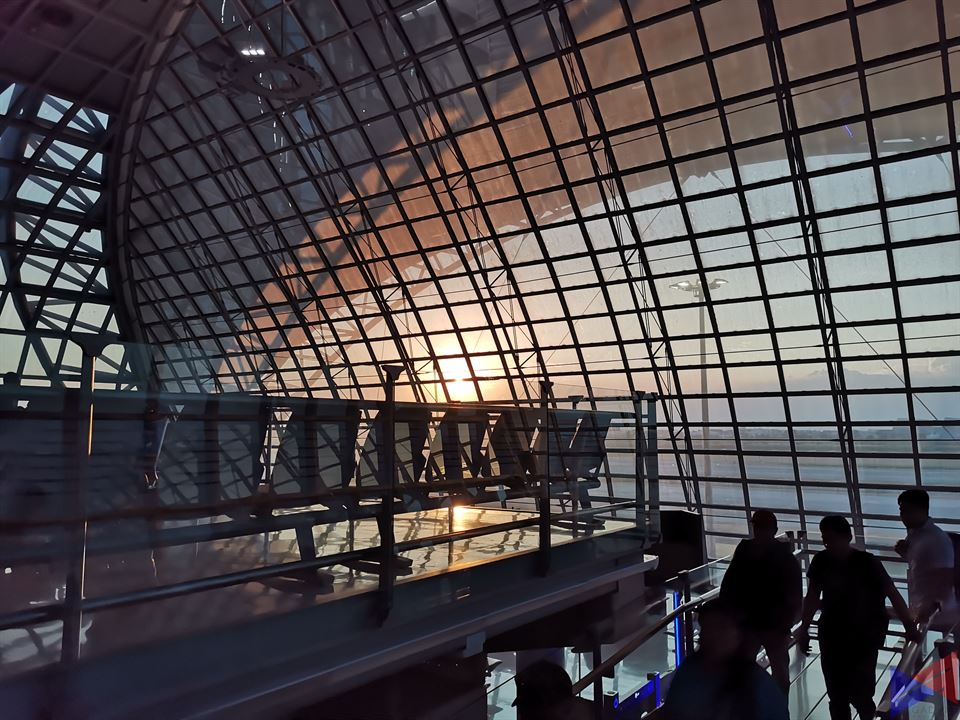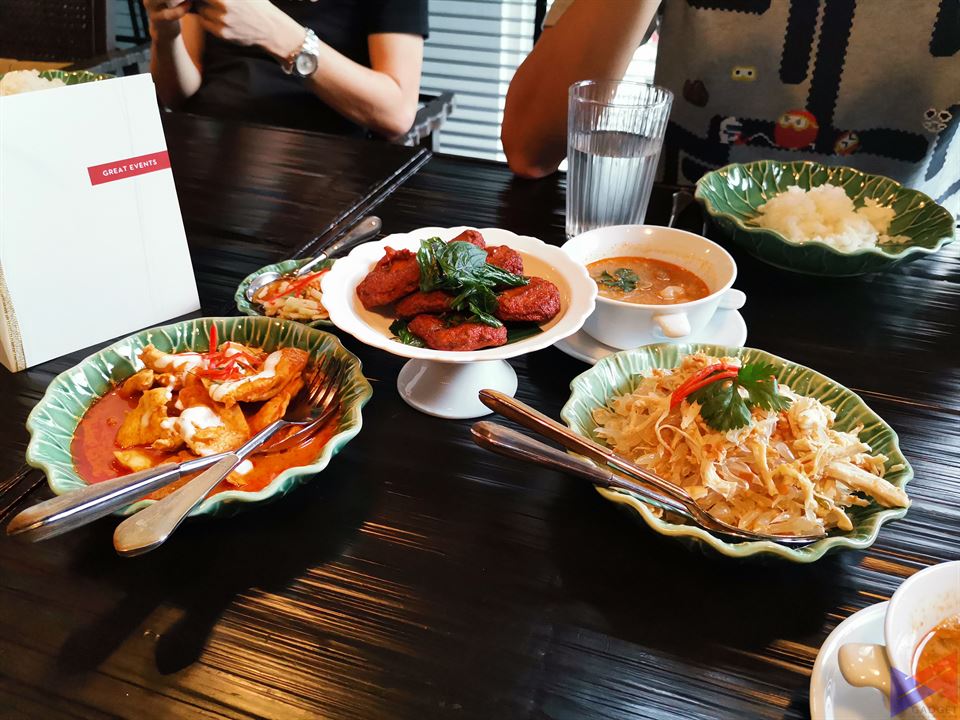 This combination of hardware and software allows the Mate 20 to capture photos with great quality in most shooting conditions. Everything about the photos – details, sharpness, color reproduction, depth, and vividness – all are what you'd expect from the caliber of optics that this phone has. Shots aren't quite as good as the Pro, but are certainly great, not outstanding, but great.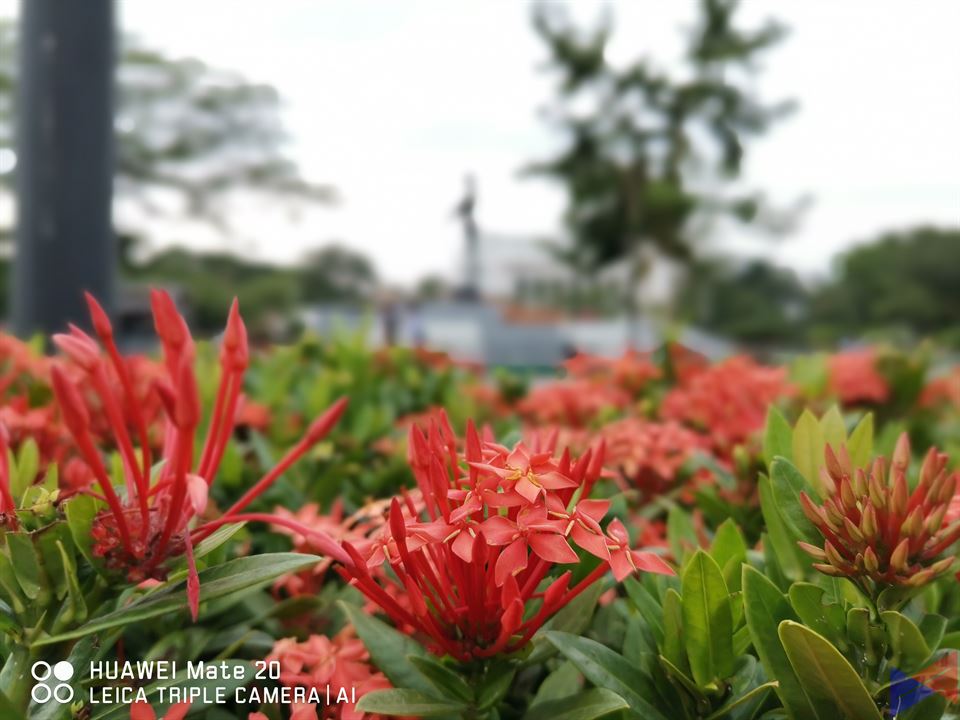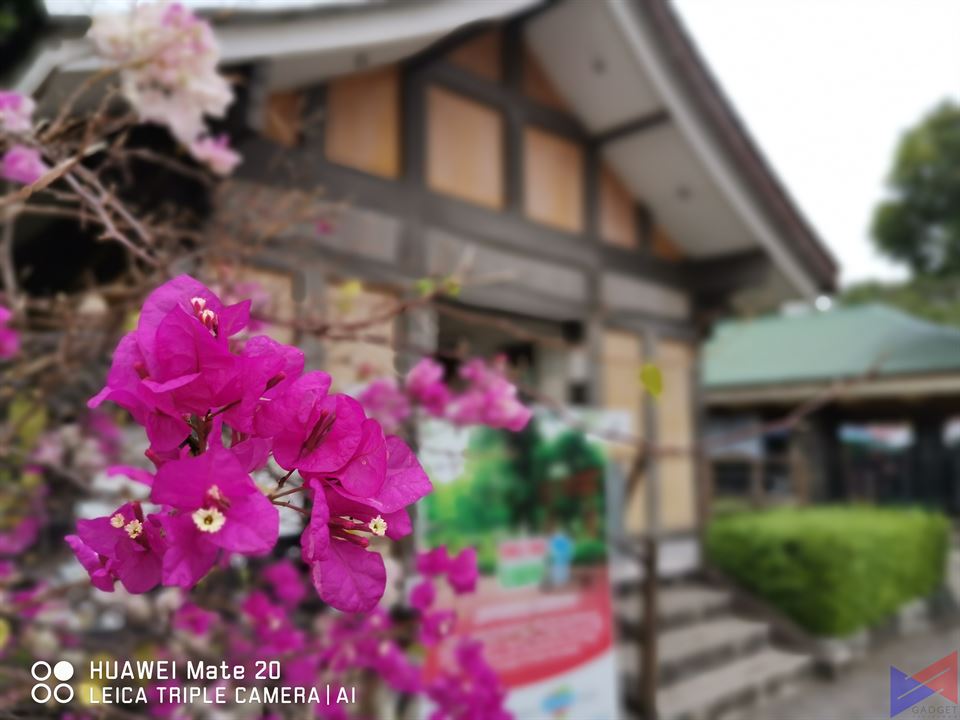 The device is also capable of 2X optical zoom, and up to 10x digital zoom. Unfortunately, zooming in beyond 2x requires very steady hands to get a stable shot. It's also capable of taking shots with an accurate depth of field effect with minimal to no pixelation in the blurred areas.
One thing I also noticed is that there's a noticeable delay when Switching to the wide-angle lens from the Camera interface. Perhaps about 1.5 to 2 seconds. Not a deal-breaker, but it certainly can get quite annoying when you have to take a quick snap.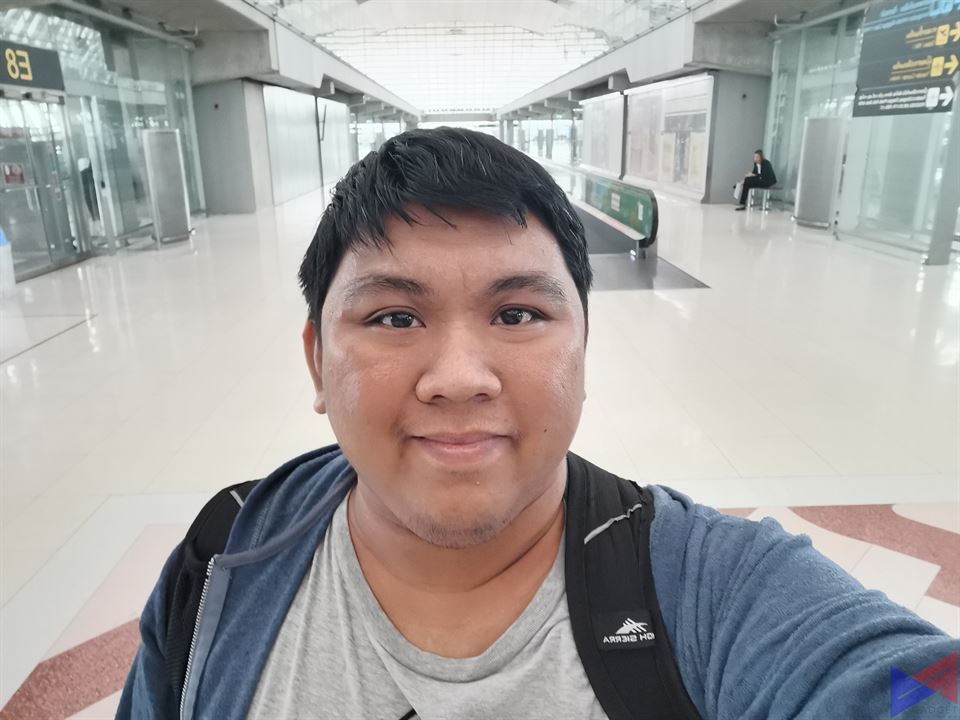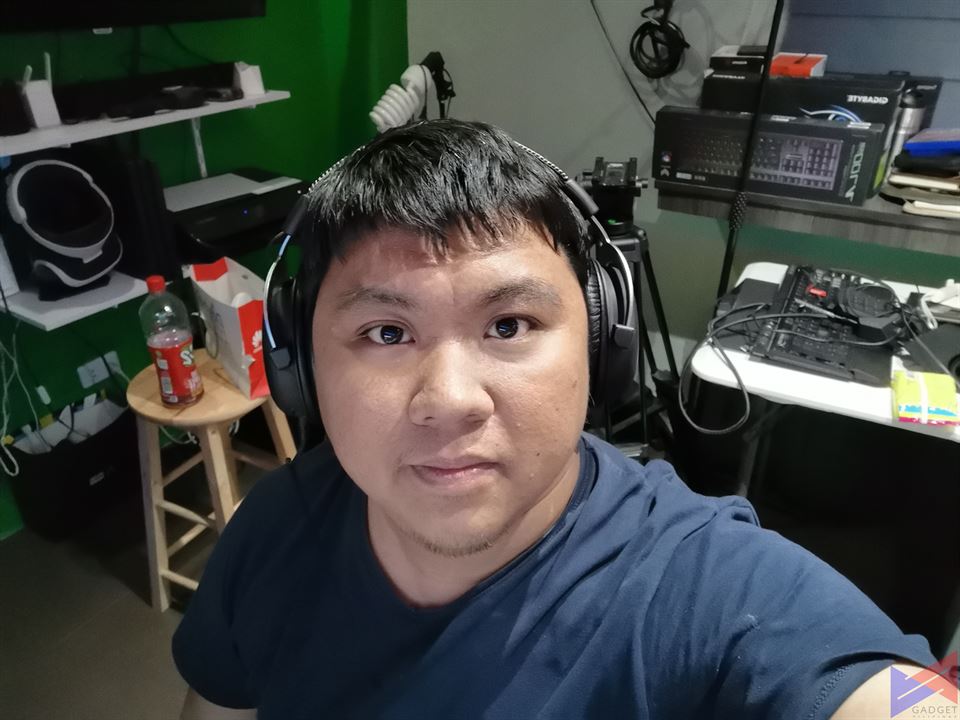 While the Mate 20 doesn't have the avenue of other sensors that the Pro has on its front camera, it still is capable of taking selfies with fair details. Even without enhancements, it tends to over process textures from time to time though.
The Mate 20 is also capable of taking 4K videos, sadly limited to 30fps. But hey, the video output is clear, and well stabilized.
Software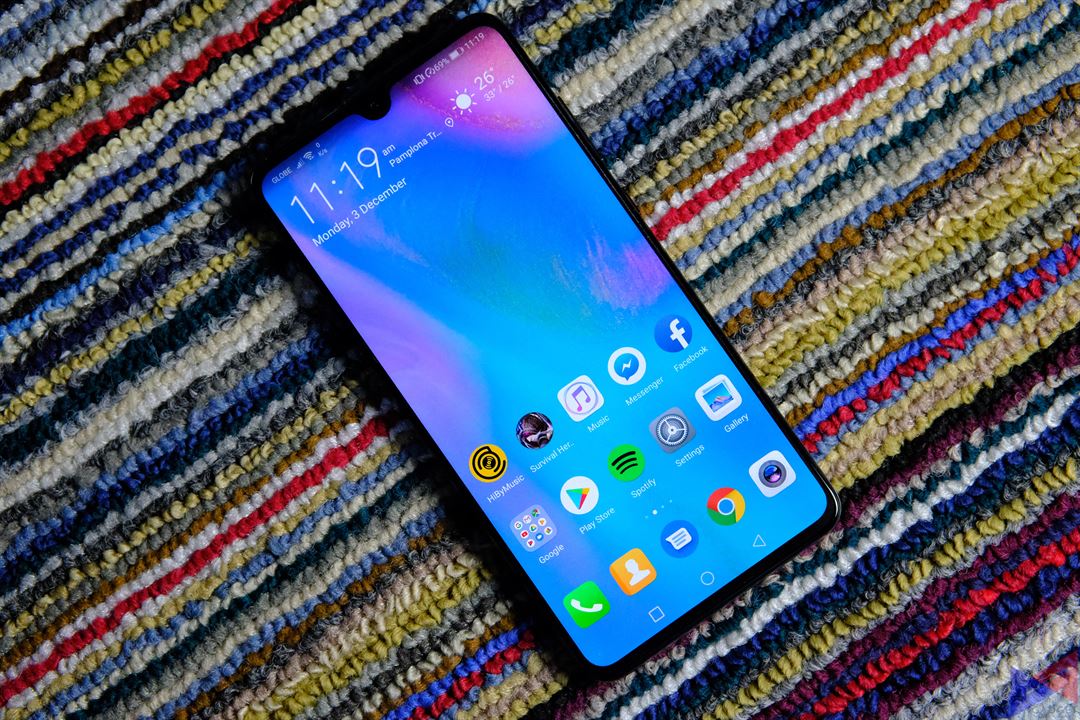 The Mate 20 runs on Huawei's EMUI 9 on top of Android 9 Pie. Having said that, it still uses the same old icon design, which I feel like is in-need of a major revamp.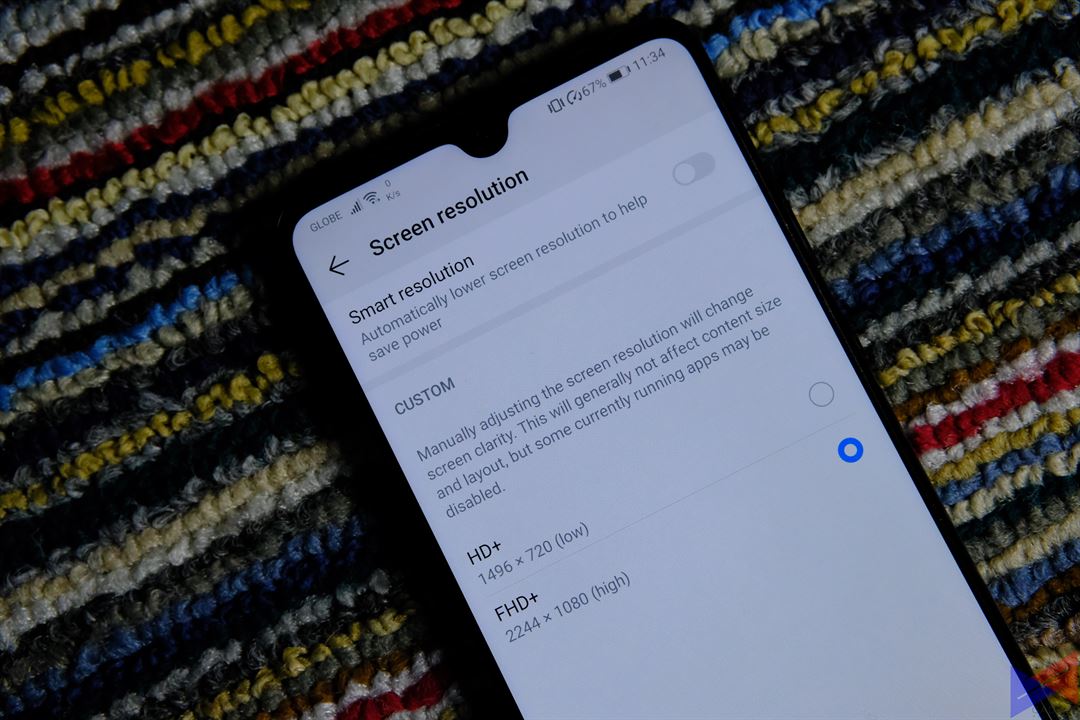 Still, it does offer a number of handy features, such as the ability to dynamically adjust the screen resolution to increase battery life, and the ability to hide the notch, if you're annoyed by it. There's also App Twin, which lets you login to two accounts on the same social media platform.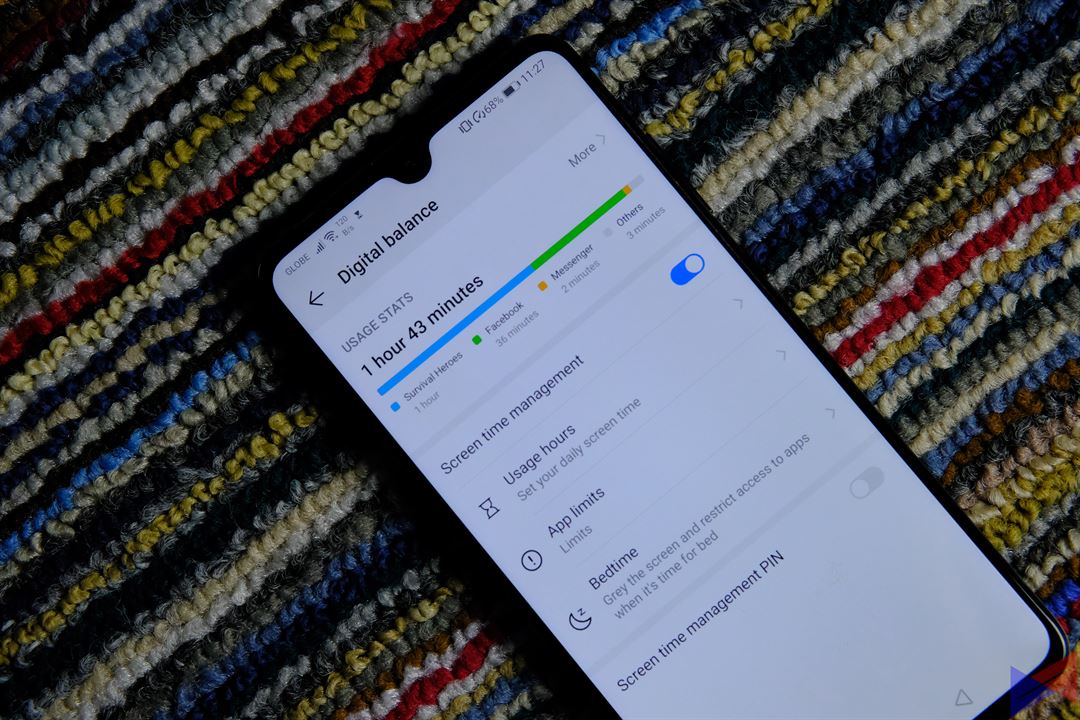 There's also Digital Balance, which is sort of a monitoring tool in case you want to keep track of how many hours you've spent on your phone, per app. It can also be used to limit your (or your child's) usage time. Take note, you can even restrict access to apps depending on what time it is.
Battery Life
Perhaps one of the most impressive things about the Mate 20 is its battery life. Using PCMark's Work 2.0 benchmark which simulates basic editing and data manipulation, the device clocked an astonishing 13 hours and 22 minutes of uptime in a single charge. And if you translate that into a real-life scenario, that's probably going to get you up to 2 days of uptime with light to moderate use.
You don't even have to worry about waiting very long to charge the phone. Thanks to Huawei's SuperCharge Technology, the Mate 20 can be charged from 3% to full in under 1.5 hours.
Emman has been writing technical and feature articles since 2010. Prior to this, he became one of the instructors at Asia Pacific College in 2008, and eventually landed a job as Business Analyst and Technical Writer at Integrated Open Source Solutions for almost 3 years.