Gone are the days when movies were only confined to the four corners of the cinema. These days, technology has made a huge leap that you can already enjoy watching your favorite movies in the highest quality available right at the comfort of your living room. Of course, it means you'll have to have the best TV for the job.
A Partnership made in TV heaven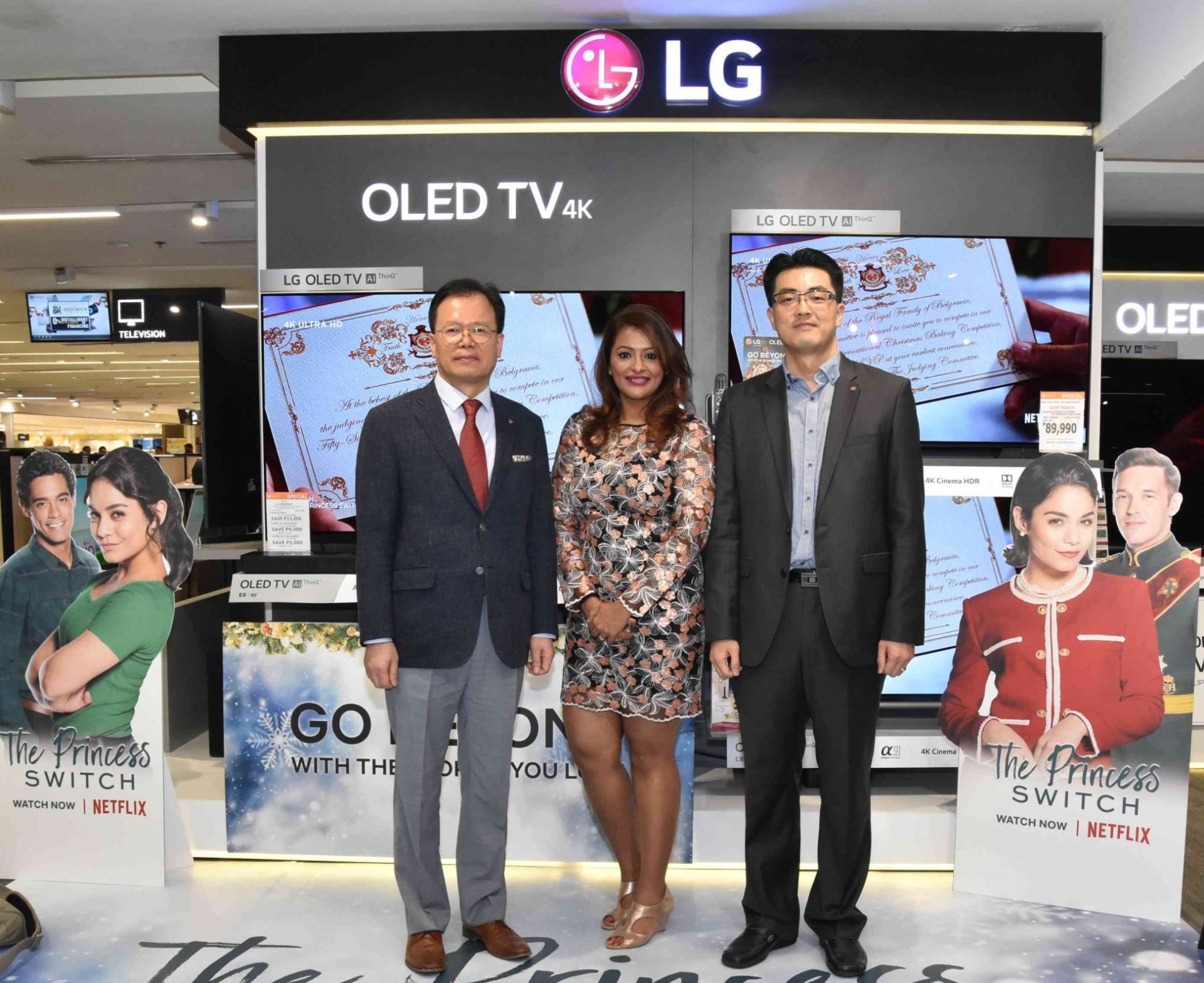 That's why tech and entertainment giants LG and Netflix have recently come together for the ultimate viewing experience. All you have to do is turn on your LG OLED TV, and pick your favorite show or movie from Netflix's wide array of selections.
Through this partnership, four of LG's OLED TVs have been named as official Netflix Recommended TVs. To be one, a TV has to meet the following criteria – fast app launch, a dedicated Netflix button, a Netflix icon in the TV's menu, a TV Resume function, and the latest version of the Netflix app, along with all the latest features.
All Netflix-Recommended TVs from LG feature the company's ThinQ AI Technology with Google Assistant, an Intelligent CPU, LG's pioneering 4K OLED Display, 4K Cinema HDR, and Dolby Atmos sound system.
The most notable of the bunch, is the 55-inch B8, also known as LG's 30th anniversary TV. It's equipped with the α7 Intelligent Processor, which makes it a breeze to switch through different functions, from TV to Netflix to browsing the web and more. Its OLED screen is also packed with features such as Full Array Dimming Pro and crystal clear Nano Cell Color Pro Display.
The LG B8 OLED TV is currently available at Abenson, Anson's, and SM Appliance Center. It comes with FREE access to Netflix for six months!
Don't know where to start on Netflix? here are some suggestions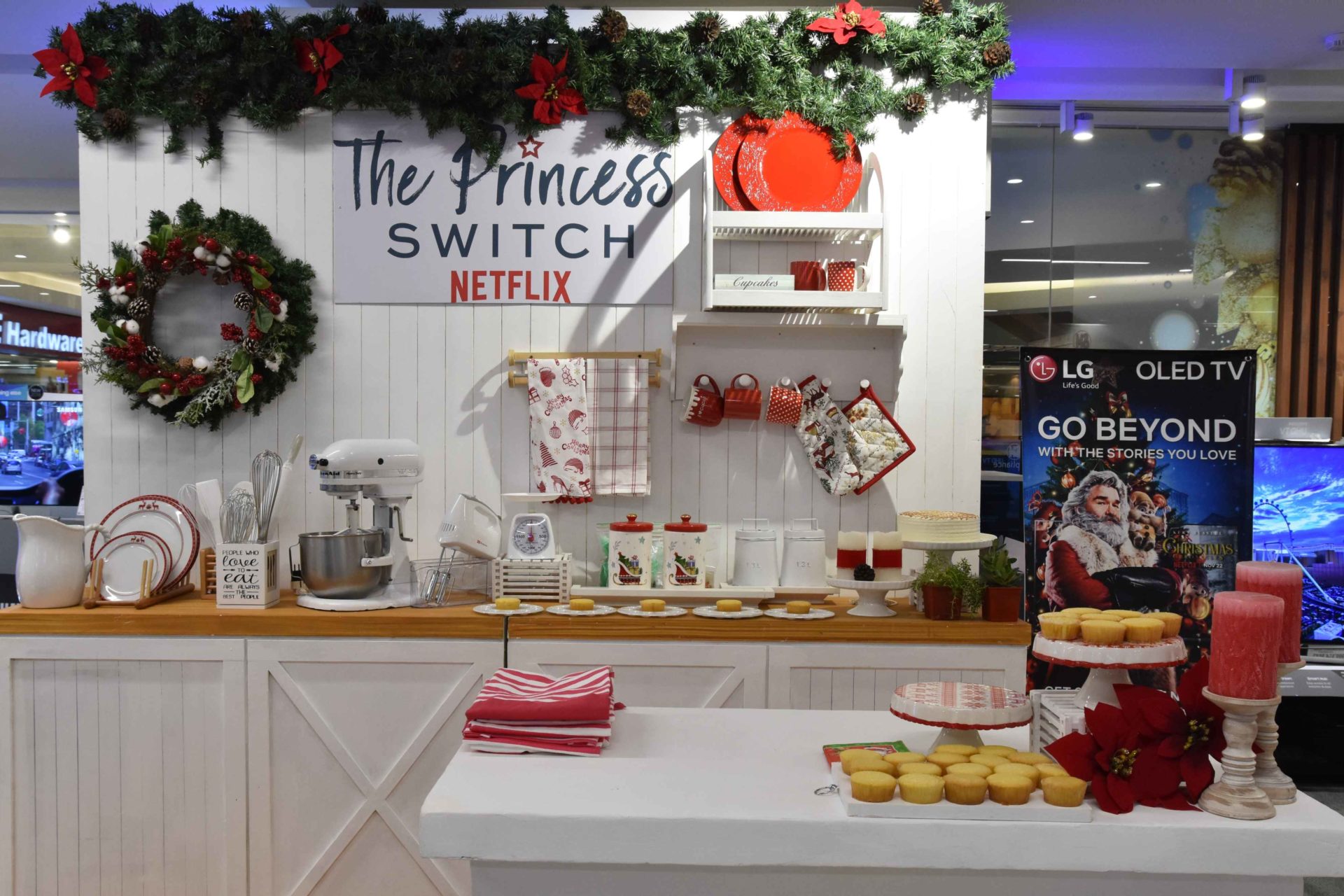 Catch the "Princess Switch," which stars Vanessa Hudgens who plays the role of both Margaret, a dutchess, and Stacy, a humble girl from Chicago. The two  decide to switch lives to find out more about their two different worlds and fall in love with different people in the process. Drop by SM Appliance Center in SM Megamall to see a special Netflix set up using LG OLED TVs.
"Stranger Things" has become a worldwide phenomenon, taking over pop culture with its lovable characters and excellent plot lines. The show is so popular that Netflix even decided to call November 6, the Stranger Things Day (It's also the day Will Byers disappeared). It's so good that people tend to finish both seasons in one day! Visit Anson's at The Link in Makati to see a scary good set up using LG OLED TVs.
Netflix also premiered "The Christmas Chronicles," which tells the story of siblings Kate and Teddy Pierce with a daring plan -capture Santa Claus on Christmas Eve. When things don't go as planned, they team up with Santa Claus and his elves to save Christmas. Drop by Abenson in BGC and take a perfect photo at "The Christmas Chronicles" set up with LG OLED TVs.
"At Netflix, we have acclaimed movies and TV series from around the world that are best enjoyed in 4K and UHD. That is why we are pleased to have a partner like LG, which has the technology to bring viewers the ultimate entertainment viewing experience through their amazing OLED TVs. At the end of the day, we share a mutual passion for delighting our customers."
– Tony Zameczkowski, Vice President of Business Development – Asia, Netflix
"We're very excited with this new partnership with Netflix. We know millions of people subscribe to Netflix to watch their favorite shows, so we created these TVs with its own unique features so everyone will have the best viewing experience every time."
– Mr. Jongnam An, Vice President of Home Entertainment at LG Philippines
Emman has been writing technical and feature articles since 2010. Prior to this, he became one of the instructors at Asia Pacific College in 2008, and eventually landed a job as Business Analyst and Technical Writer at Integrated Open Source Solutions for almost 3 years.