With more and more foreign brands entering the smartphone industry, it has indeed become a challenge for local brands to adapt and keep up with the changing environment. Those who can, are the ones who will win.
One common strategy that these foreign companies have is by on-ground investments. Not only have they disrupted trade, distribution and pricing, but also the on-ground retail environment with branding and massive promotions.
These smartphone companies with a global strategy and affiliations are able to control costs more effectively, making it a challenge for local supply chains to keep up with the efficiency and scale.
Lastly, foreign smartphone companies have changed the environment with technological capabilities. Take system updates for example. Without a global network to ensure that smartphones run with the latest software, the risk of obsolescence is further increased.
Cloudfone's Global Alliance & Strategic Edge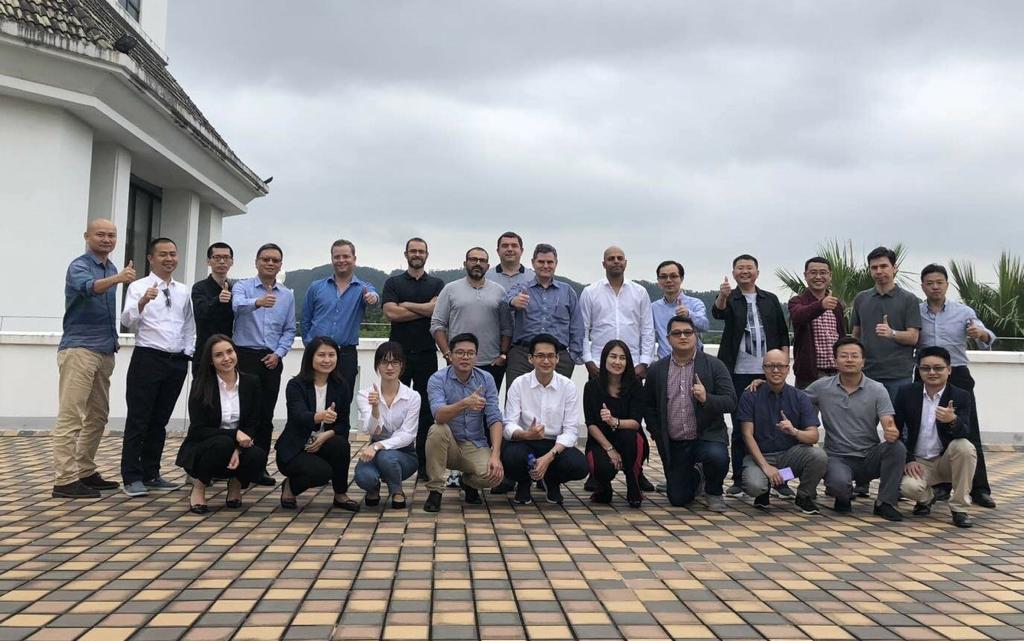 With an understanding that foreign smartphone brands are bound to pour into the market, Cloudfone devised a strategy back in 2014 – a strategy to ensure that it will remain to be competitive in the market, and be able to actually perform better. In fact, this early decision would spell the brand's current success.
What Cloudfone did, was form an alliance with successful smartphone brands around the world – allowing them to create high quality devices together. What this means is that the brand's devices go through rigid quality standards and approval processes before being released in the Philippines.
This strategy also allows Cloudfone software engineers, local and with their global counterparts to ensure that Filipinos are using high quality smartphones. In fact Cloudfone's smartphone returns in the Philippines is less than 1%.
"We share quality control and assurance as a group. Our phones need to pass the stringent requirements of each country. Our products go through the toughest quality standards but because of our alliance we are able to pass through those standards"
– Eric Yu, Cloudfone President & CEO
For example, Cloudfone's Thrill Boost 2, one of the brand's best selling smartphones in the Philippines, is also being sold in over 30 countries across Europe, Africa, the Middle East, Asia and North and South America.
Known in Europe as the 'Wiko Sunny 3+', it has sold over 3 million units worldwide. The Thrill Boost 3 or as it's known in Europe, the Wiko Jerry 3, is also expected to exceed the sales of its predecessor before the year ends.
Cloudfone's partner brand Wiko, has an 18% market share in Western Europe. It's in fact, the top 4 brand, in terms of market share.
On the other side, Blu, Cloudfone's brand partner in the US, held the top position in 2017 for the unlocked smartphone market, followed by Motorola, Samsung, Apple and LG.
"Because of our global alliance with all these quality Brands, we are actually able to ensure that we can continue providing awesome quality and still at an awesome price for our respective consumers.
The first reason is that through our alliance, we are able to buy components at the best price.
The second reason is that because our phones are one in the same, our phones need to pass all stringent requirements of
each country.
Unlike a simple rebranding strategy, the alliance builds phones together from the ground up, from design, to software until the finished product. So the Cloudfone smartphones that Filipinos use here are smartphones that have passed the quality standards of smartphones in the United States, in Europe and in the rest of the continents. We are thankful to all our global partners and we are one and together with them in growing our businesses in each respective country. We are proud of this business model and its success for us and for them and this only proves that our differentiated business strategy is working and that's why we all continue to grow in our respective countries. This year, we have increased 30% Brand share in the smartphone category, 28% Brand share in the Quad Core category, 85% in the 4" screen category and our average selling price continues to rise."
– Eric Yu, Cloudfone President & CEO
Local Business & Consumer Response
"Cloudfone is good for business! I don't have to deal with the headache of receiving defective units and the demand from consumers for Cloudfone's quality products is always there!"
– Ronald Eusebio, Owner of Galleon Enterprises
"Nakukuha ko yung deserve ko, yung quality talaga; yung feeling na hindi ako nadaya maski sobrang affordable nya kumpara sa iba."
– James Ian Reyes, Sudent, National University
Proof of Quality
It is no wonder, that top brands such as Disney, Facebook, Google and Spotify have all decided to collaborate with Cloudfone to create awesome marketing campaigns and product innovations.
With Cloudfone, both businesses and consumers are assured of an unwavering promise, that every product from the brand is of the highest quality, both in build and software.
Merry Christmas From Cloudfone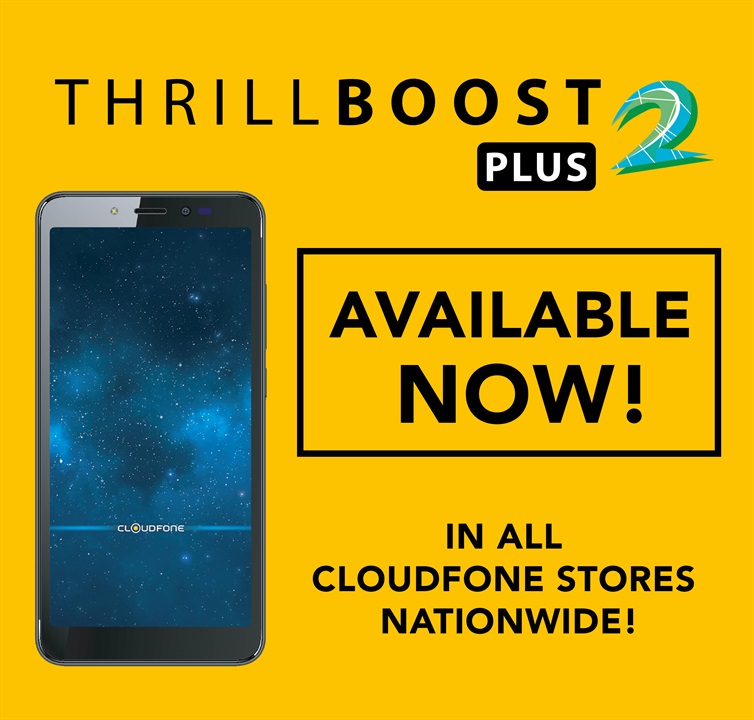 This month, Cloudfone is launching the Thrill Boost 2 Plus for only PhP2,999. The device sports an 18:9 Infinite Vision display and runs on Android Oreo Go Edition.
Specifications
[table id=235 /]
"True quality is revealed when the quality eventually helps people to be more awesome in their own respective ways."
– Eric Yu, President & CEO, Cloudfone
For more information, you may visit Cloudfone's website.