This Christmas, I thought of a way of putting a smile to each member of my family. Each of us in the family has certain interests and passions, and having a piece of technology that suits us very well can definitely make us happy this season.
Of course, our family's profile may not be similar to yours; but for the purpose of reference, I'm going to be very specific with their passion points so you know which phone that will best suit the profile of your respective family member.
Executive Daddy
My dad works for a reputable energy company, and has been considered by many as one of the pillars of electrification and designing electrical grid in North and Central Luzon. He conducts and attends meetings around the country, and has been very active in modernizing the industry.
At home in Cabanatuan, my dad spends most of his time researching for the latest gardening techniques and fortifying our home security. During his downtime, I often see him play his favorite slot machine games on his smartphone or watch factoids on YouTube.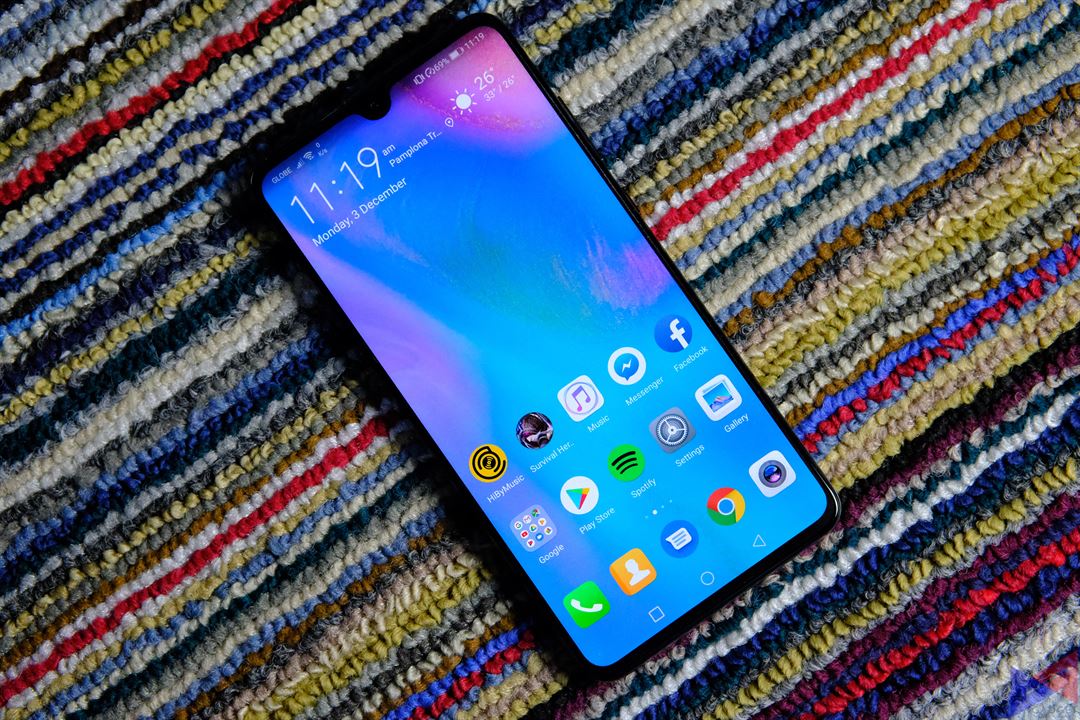 What's perfect for my dad? Without any doubt, my dad would love the Huawei Mate 20 + USB Type C to HDMI. Easy projection will be helpful to him as an executive. This will allow him to convert his smartphone to a full-fledged PC alternative, and use it as his tool for meeting and presentation. Mate 20's 6.53-inch screen is perfect for watching latest videos on YouTube, and I'm certain that he'll love the quality he'll get from it.
Check out our review of Huawei Mate 20 here.
Fashionista Mommy
Ever since she started to become so serious with her career as a financial adviser for an insurance corporation, her regard for dressing up for the right occasion has changed for the better. It shows in her dress colorway, and even to the accessories that come with it. My mom has a different thought about "accessories" though. For her, it doesn't just include the designer bags and purses she has, but also the smartphone she uses to connect with her clients. Everything must look good. "Dress up as if you're certain that you're closing the sale" is her personal motto.
What's perfect for my mom? Made for professionals that value style and fashion, the Huawei P20 Pro fits my mom perfectly well. From the Iris Purple colorway to its sleek look and laudable performance, it's a device made perfectly for winners and sales closers like my mom.
Check out an extensive review of Huawei P20 Pro on this link.
Series Binge-watching Wife
I'm not going to lie. I was the one who tempted my wife to subscribe to Netflix and even iWant TV. Apart from a hardworking insurance executive, my wife spends most of her time with our 2 sons. During her downtime, she watches her favorite TV series on Netflix and movies on iWant TV. I remember when decided to watch to watch 1 episode of The Haunting in Hill House last month. We later realized that we finished 5 episodes of it without even standing up.
What's perfect for my wife? Since she loves watching TV series and movies on popular streaming apps, she will definitely enjoy doing that on Huawei MediaPad M5 Lite's 10.1 inches screen that can go as high as 1920×1200 resolution. What's even more interesting is that it isn't just an entertainment device for my wife, but she can also take it out for work. She can make and show presentations, and even edit her files on the fly.
Photographer Lil Sis
Prior to becoming one of the youngest Filipina Photo Manager of a big cruise line in the world, my sister ran photo and video services company that operated for more than 2 years in the Philippines. As a part of her many passions, taking photos and videos give her a sense of fulfillment.
Now that she's back in the Philippines, my sister looks at either pursuing passion in teaching photography and running a YouTube vlog/show with her wife. Yes, she's married to a Swiss-Brazillian, and they might be the next couple you'll be watching on YouTube soon.
What's perfect for my sister? Without any doubt, Huawei Mate 20 Pro is the right smartphone for her. From taking photos to videos, and even using it to vlog and edit her videos, this smartphone is the most powerful one from Huawei that's made for her.
Read our extensive review of Huawei Mate 20 Pro on this link. If you're thinking about grabbing this smartphone as Christmas gift to yourself or to your loved one, be sure to read through this comprehensive review. In case you missed our posts about this smartphone, go ahead and check them all out below.
Gamer Bro
He may be getting married this February 2019, but playing games – even on the go – will forever be one of his passions. My brother always makes sure that he receives all the daily bonuses from the mobile games he plays. He thinks highly ranking up on Mobile Legends and PUBG Mobile, so engages on a little play time after work.
What's perfect for my brother? Huawei Nova 3 is known to be a powerhouse when it comes to gaming without breaking the bank. This is exactly what's best for my brother – a gamer and currently paying attention to his expenses since he's getting married pretty soon! But since he's got a brother that looks out for him, I'm giving him one instead!
We are indeed in the season of giving! Your family deserves the best things, and giving them a Huawei might be something they won't forget apart from your love and affection!
[su_spoiler title="A Special Collaboration with Huawei Mobile Philippines" open="yes" style="fancy" icon="plus-circle"]This feature article was written with a special collaboration with Huawei Mobile.[/su_spoiler]
Giancarlo Viterbo is a Filipino Technology Journalist, blogger and Editor of gadgetpilipinas.net, He is also a Geek, Dad and a Husband. He knows a lot about washing the dishes, doing some errands and following instructions from his boss on his day job. Follow him on twitter: @gianviterbo and @gadgetpilipinas.