"Fortune favors the bold."
For the uninitiated, or less initiated, yet brave enough to purchase an Honor 8X, the famous quote above will make sense.
Honor 8X offers a variety of amazing things that are usually found on flagship devices. Honor Play got our thoughts and feelings initiated with its top-notch performance that can rival a fairly pricier Pocofone F1. Honor 8X, on the other hand, provides uncompromised performance and design, which we have tackled deeply on this link.
For a moment, let us zip away from its core specifications and zero onto its big and immersive 6.5-inch full view display. It covers up to 91% of its front panel, which widens the playing field and content real estate of the user. The moment you turn this device on, you'll instantly notice how big its screen is, and the wealth of experience ready for you, and the plethora of stories you can create with it.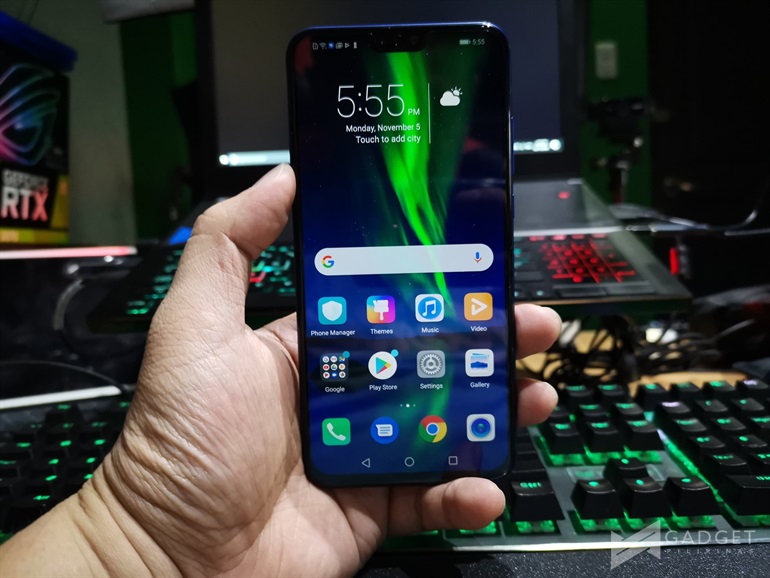 Oh, and speaking of "wealth of experience and stories" – Honor 8X packs a 128GB internal storage, which is ready to keep all those precious memories you've made. This has been one of the major selling points of Honor 8X because it's very seldom to find a PhP13K smartphone with 128GB storage. Include here the fact that you can even increase its storage up to 400GB via microSD.
If there's anyone who will love this smartphone, it would be the new and seasoned content creators who are comfortable to use smartphones as part of their creative arsenals. You've got bigger screen to play with and a storage that can house hours of B-rolls, vlogs and still photos.
Honor values "uncompromised features", and they honored this – pun intended – with a much-requested feature by iPhone owners, which is long battery life. Honor 8X houses a 3750mAh battery, which can last for 12 hours at moderate usage with a single charge. If there's any downside with this, then it would be its long charging time that usually lasts for around 3 hours for the battery juice to reach 100%. It's a negligible issue, especially with a smartphone that you can easily hook up to your charger before you go to bed.
Its flagship features do not end with its screen, storage and battery life. It even has all the bells and whistles found on Honor 10 and Huawei P20, which are AI camera and handheld night shot accordingly. Its 20MP + 2MP rear camera do not perform similarly as the ones found on Huawei P20, but it is able to achieve photos that definitely pass my standards. Just like what we found on Honor Play and Honor 10, its AI camera feature may be turned on and off at whim with a single tap of a button.
Here are some of the photos we took using its rear camera:
Honor 8x Sample Photo 16
Honor 8x Sample Photo 17
Honor 8x Sample Photo 15
If you're a fan of taking selfies, its 16MP front facing camera is impressive as well. Beauty and AR mode are available, and the quirky overlays that Pitu and Huawei cooked up for users may be used anytime. Check out these photos I took using its front camera.
Honor was bold and brave enough to bring flagship features to a phone that doesn't cost an arm and a leg. Given the fact that Honor is a fairly new brand in the Philippines, it definitely takes a lot of courage by the consumer to accept claims and flowery marketing jargons that brands present. Those who were brave enough to take this offer now reap the fruits of their intrepidity. Like the famous quote says, "Fortune favors the bold."
For more information, visit Honor online at https://www.hihonor.com/or follow the brand's social media accounts on Facebook (1,2), Twitter, Instagram, and YouTube.
Giancarlo Viterbo is a Filipino Technology Journalist, blogger and Editor of gadgetpilipinas.net, He is also a Geek, Dad and a Husband. He knows a lot about washing the dishes, doing some errands and following instructions from his boss on his day job. Follow him on twitter: @gianviterbo and @gadgetpilipinas.