Just when you thought that Steam is the only online game store distribution platform that's available, think again. Just today, Discord, known for its widely used communications app, is launching its very own store that may be accessed directly in the platform.
The store features a number of games, which are sometimes first available on Discord like "At Sundown", "Bad North", "King of the Hat", "Minion Masters" and "Sinnerz", to name a few. The store library is expected to grow in the next few days, and it may very well be another alternative to Steam and Microsoft Store.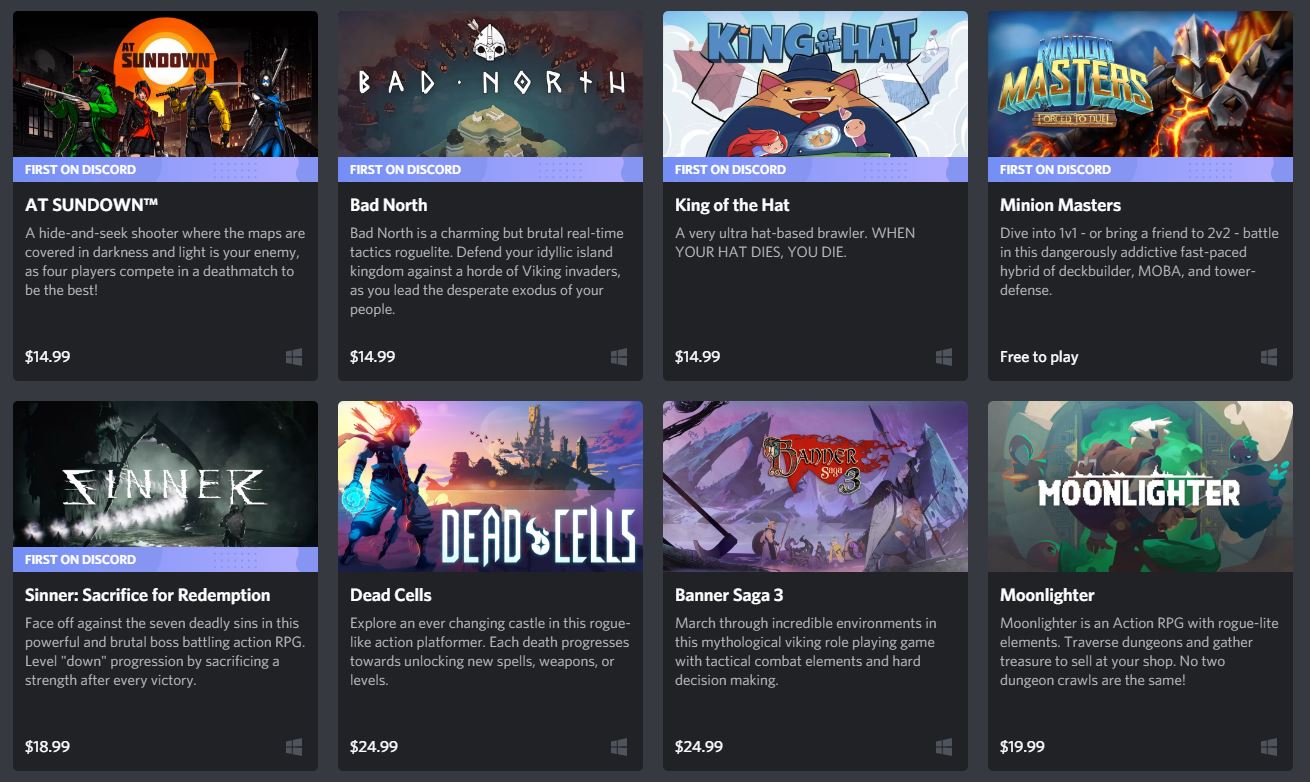 Of course, Discord plays very well with Steam. The platform can detect your Steam Library and let you access everything that's installed on your system via its universal launcher. There is also an option to allow Discord overlay to be integrated to all compatible games with a single click of a button.
Moreover, all Discord partners will be upgraded to Nitro with games. This grants all partners to an exclusive free access to over $1000 worth of games like Shadow Tactics, Ashes of Singularity, Inside and Metro Last Light Redux. If you're a partner, be sure to browse Nitro Games. And if you think, you've got what it takes to be a Discord Partner, sign up here.
Giancarlo Viterbo is a Filipino Technology Journalist, blogger and Editor of gadgetpilipinas.net, He is also a Geek, Dad and a Husband. He knows a lot about washing the dishes, doing some errands and following instructions from his boss on his day job. Follow him on twitter: @gianviterbo and @gadgetpilipinas.