When it comes to cameras, Canon has already established itself as one of the leading brands, thanks to the company's devotion to create products that redefine the boundaries of imaging by introducing new groundbreaking features and technologies that allow users to bring forth their most creative side.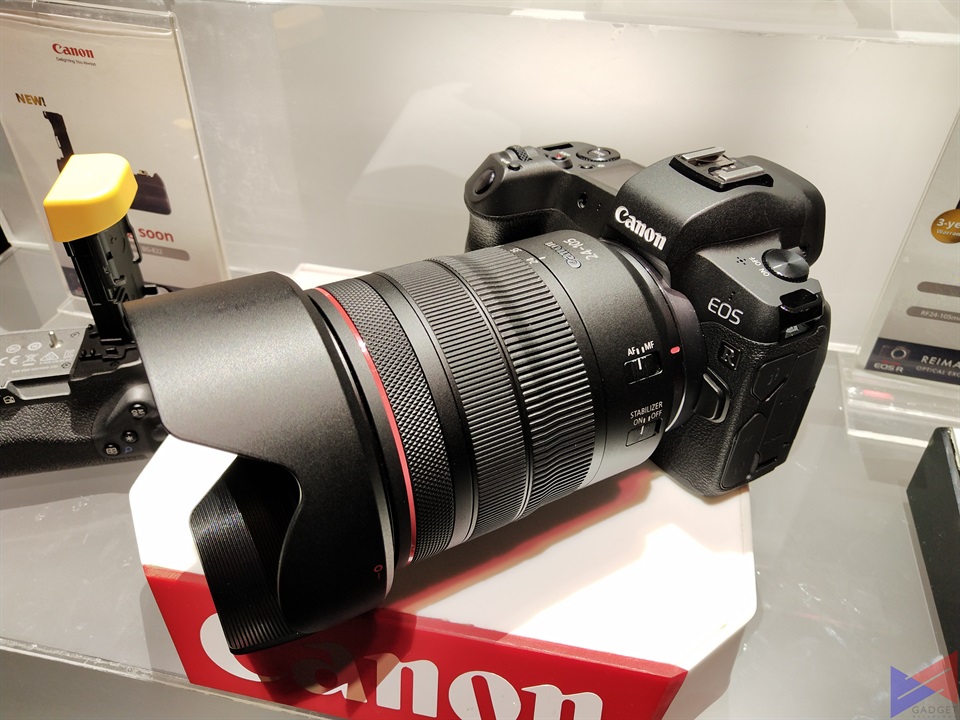 Just recently, the company's newest flagship camera, the EOS R, finally made its debut in the Philippines.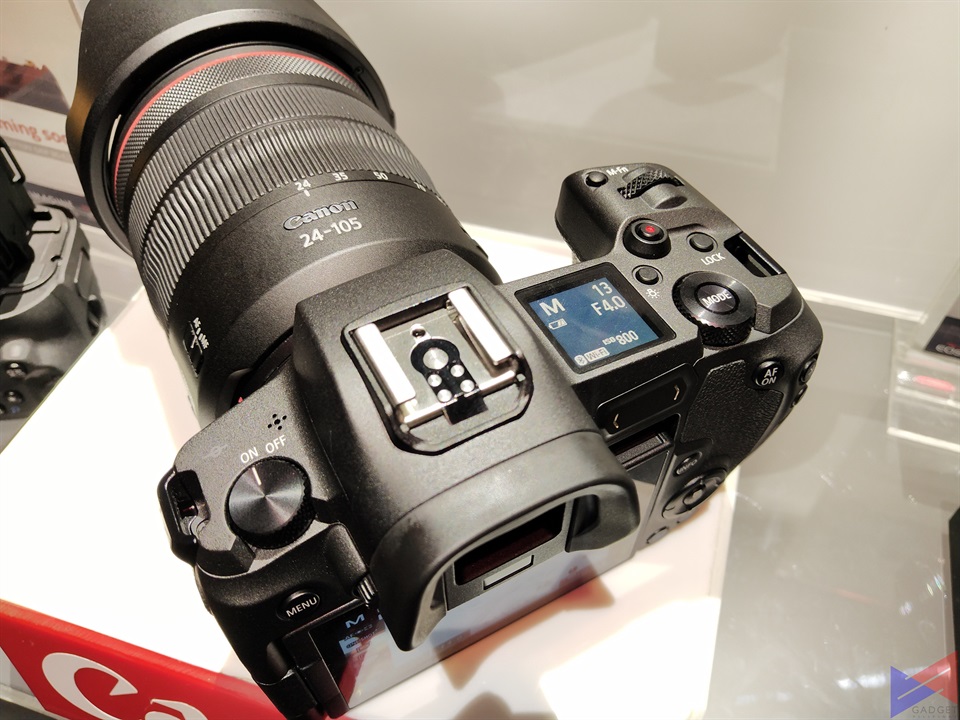 It's the brand's first 35mm full-frame CMOS sensor mirrorless interchangeable-lens digital camera that features an Electronic View Finder (EVF), and aims to take photography and videography to the next level.
Key Features
New Opportunities through RF Mount
Equipped with the new 54mm diameter RF mount that features a short flange focal distance of 20mm and 12-pin contact points, resulting to improved communication between the lens and the body. This allows for the creation of new lenses that offer high image quality and advanced specifications
With the new RF Lenses, data can now be sent to the body for correcting any diffraction, aberrations, peripheral illumination or distortion through the in-camera digital lens optimizer. all without affecting shooting speed
Epitome of Image Quality
A 35mm full-frame  Dual Pixel CMOS AF sensor which boasts an ISO range of 100 to 40,000. This allows for rich details and colors at 30.3MP, and makes low-light shots possible
Runs on the DIGIC 8 processor, and is equipped with an Auto Lighting Optimizer which applies gradient

to deliver intricate details in highlights and shadows for a well-balanced image

Dual Sensing IS accurately detects camera shaking, and delivers effective image stabilization that's equivalent to a maximum of five shutter speed stops, resulting to sharp stills, even in slower shutter speeds
Support for Dual Pixel Raw for any micro-adjustments, bokeh shift and ghosting reduction
Focusing on What Matters
Lightning-fast AF speed of 0.05 seconds that's made possible through the Dual Pixel CMOS AF
Users now  have the freedom to select as many as 5,655 AF positions, and shooting portraits at wide open aperture is now easier with Eye Detection AF, which can operate at low light focus of EV-6, and can detect subject's pupils even in low-light conditions.
Seamless Union
Customizable 3.69-million-dot OLED electronic viewfinder (EVF) with approximately 100% coverage (vertically)
Customizable multifunction bar with tap and slide functions, control ring on RF lenses, sub-electronic trapezoidal dial on-top, and touch and drag AF
The first Canon camera to feature FV exposure mode, allowing auto and direct control in one single mode for shutter speed, aperture and ISO sensitivity which can be all done without looking away from the EVF.
A dot-matrix LCD is also located at the top of the camera providing all the crucial information to the user at a glance
Silent Shutter allows users to take photos during performances, conference or during a recital minus the unnecessary noise.
Magnesium alloy body, together with its dust and moisture resistant sealing.
Cinematography Capabilities
Records in UHD 4K at 30p/25p (3840 x 2160 pixels), and supports Canon's proprietary Canon Log for flexible control over shadows and highlights.
Using the Focus Guide function, users can achieve more accurate focus with better control with a display to indicate whether subject is in focus, front focus, or rear focus.
Glass of the Future
RF lenses feature an additional new control ring to which users can assign exposure adjustments.

 
Abundance of Choice
RF mount adapters feature simple designs and enable owners of EOS R cameras to use existing EF mount lenses with nearly full functionality.
Making the Best of It
The battery grip can hold up to two batteries simultaneously and is the first of its kind that allows direct charging with the PD-E1 USB adapter,
The BG-E22 adds on the ergonomics of the EOS R, improving on the comfort and providing a firmer grip even when shooting in vertical (portrait) orientation.
Compact Luminance
The new Canon Speedlte EL-100 allows for turningt the flash head in all directions of up to 180 degrees. Users can bounce the light with the ceiling and wall in both horizontal and vertical orientation.
The EL-100 also features Continuous Shooting Priority (CSP) mode and Auto mode. While using CSP mode, the device will reduce its output power to raise the ISO, allowing for more shots.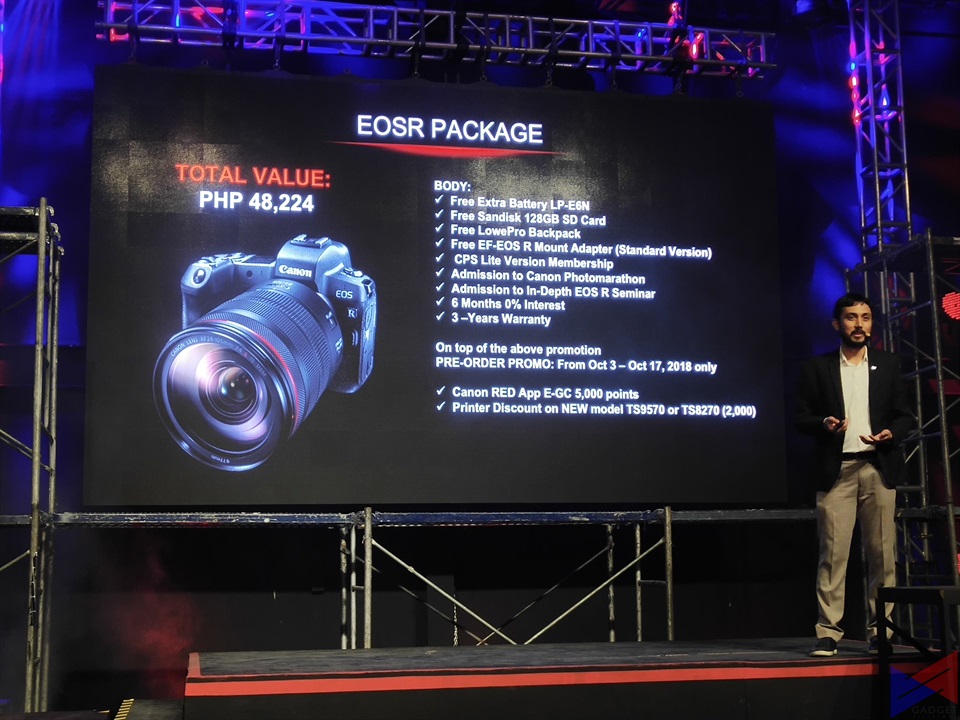 The Canon EOS R is priced at PhP147,998 (Body Only) and PhP214,998 (With Kit RF24-105mm USM) respectively. Pre-order yours from October 3 to October 17, 2018 and get almost PhP50,000 worth of freebies!
Specifications
[table id=175 /]
Emman has been writing technical and feature articles since 2010. Prior to this, he became one of the instructors at Asia Pacific College in 2008, and eventually landed a job as Business Analyst and Technical Writer at Integrated Open Source Solutions for almost 3 years.