In its aim of catering to reach a broader audience in the gaming market, ASUS has announced the arrival of its new TUF Gaming series laptops, the FX505 and FX705. Both have been meticulously designed with durability in mind, while still delivering all the essentials that gamers need, at affordable prices.
Primed for performance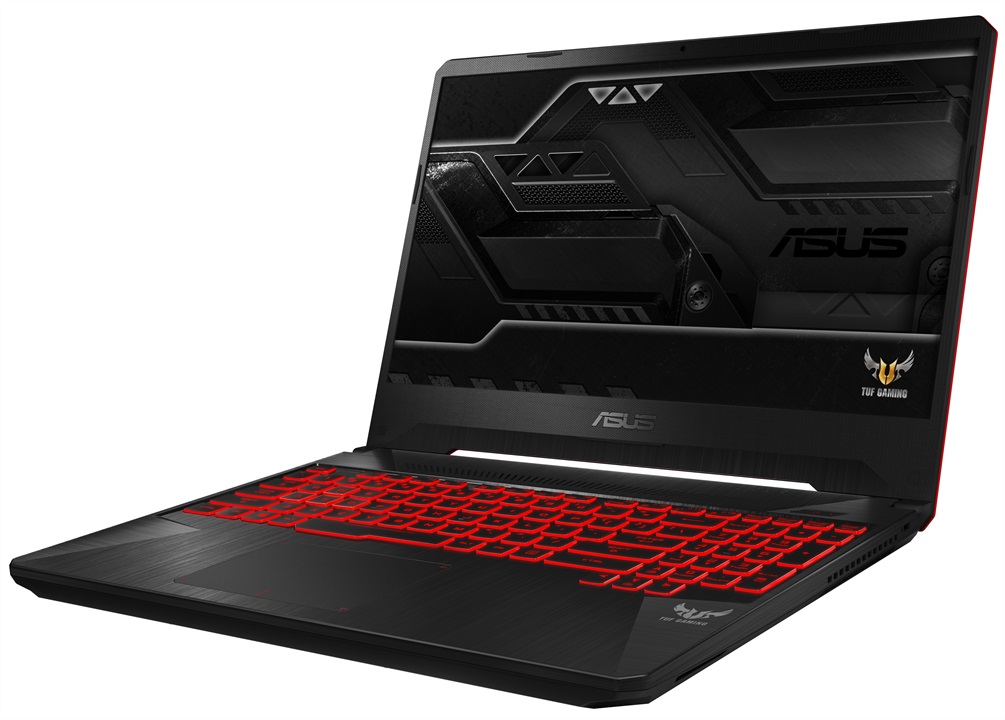 Both the FX505 and FX705 boast up to an Intel Core i7-8750H processor, up to an NVIDIA GeForce GTX 1060 Graphics Card, up to 16GB of DDR4 2666MHz RAM, up to a 256GB PCIe SSD, and a 1TB FireCuda SSHD. All work in combination to deliver staggering performance across numerous titles in 1080p gaming.
Loaded with gaming essentials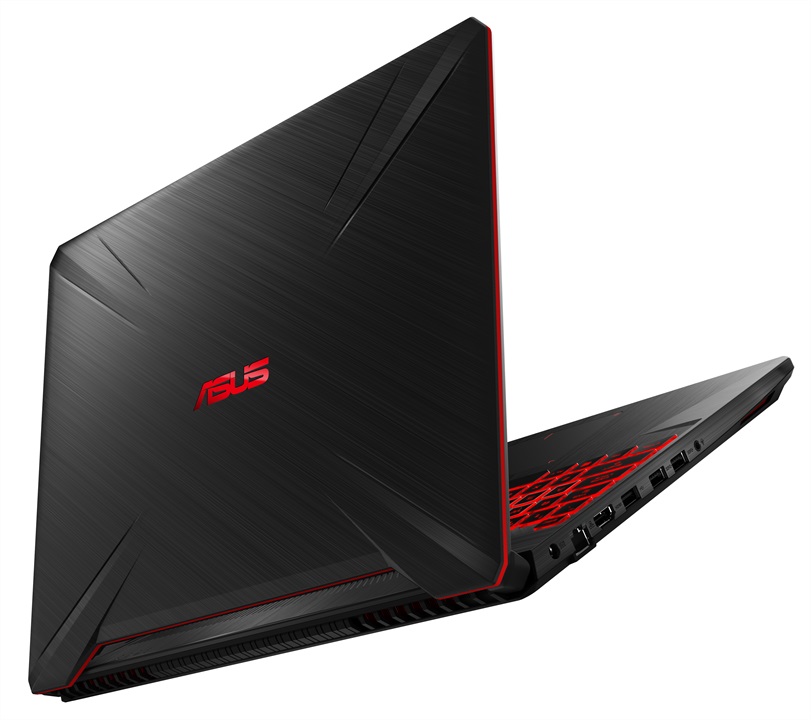 Both laptops are equipped with NanoEdge displays, which utilizes minimal bezels to give you more screen. Add to that, 144Hz refresh rate that ensures you get crisp, smooth, and fluid visuals. The keyboards feature 1.8mm of key travel, and OverStroke Technology improves responsiveness, giving you a comfortable typing experience as well as an edge in gaming.
Inspired by desktop keyboards, the keycaps are dished, arrow keys isolated, and the defined gaps ensure that function keys are easier to find. Of course, there's customizable RGB lighting to add that visual zing.
TUF and built to last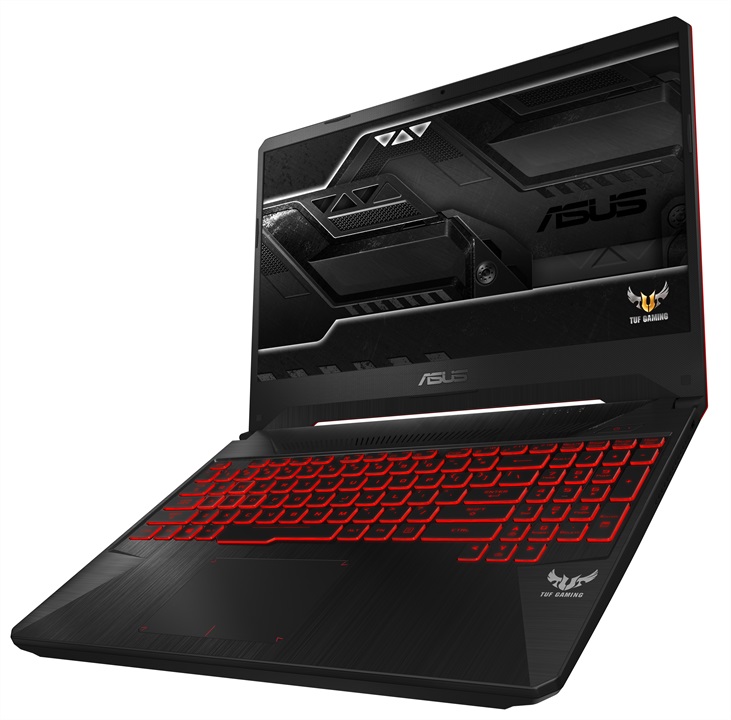 TUF gaming products are built to withstand everyday abuse, and the FX505 and FX705 are no exception – Reinforced chassis, added structural integrity, thanks to the hexagonal design at the bottom, and HyperStrike keyboards with switches that can stand up to to 20 million key presses.
Both have undergone a series of rigorous durability and quality tests that exceed industry standards, and have passed the MIL-STD-810G test, which tackles sudden jolts.
Superior and long-lasting cooling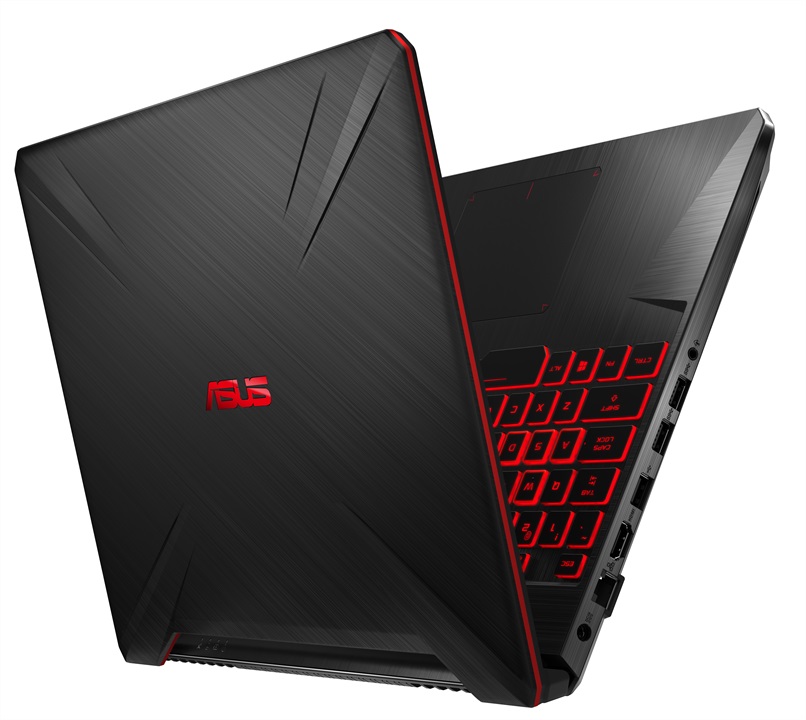 Both the FX505 and FX705 are fitted with HyperCool systems, which utilize independent fans and heatsinks that cool the CPU and GPU separately.  Fans are also placed directly underneath the keyboard to help remove heat. This keeps the keyboard cool and comfortable, even during long gaming sessions. The patented trapezoid-cut lid allows for more air to be expelled from the rear, and improves cooling efficiency by up to 25% compared to other designs.
Dust and other particles tend to build up over time, and dedicated tunnels help in guiding them off to a separate chamber to be ejected from the system. This keeps the thermal fins clear, which in turn ensures stable long-term cooling performance.
Pricing and Availability
The ASUS TUF Gaming FX505 and FX705 will be available in key ASUS Concept Stores, Authorized Resellers, and ROG Stores Nationwide in Q3 of 2018.
[table id=180 /]
Specifications
[table id=181 /]
Emman has been writing technical and feature articles since 2010. Prior to this, he became one of the instructors at Asia Pacific College in 2008, and eventually landed a job as Business Analyst and Technical Writer at Integrated Open Source Solutions for almost 3 years.