In celebration of freenet's third anniversary, Voyager Innovations' free Internet and rewards platform, freenetizens were treated to a one-of-a-kind digital concert – FREENIVERSAYA: A FREEnet Concert was a night of wonderful music, exciting prizes, and celebration at the Mall of Asia Arena last September 20.
Concert-goers were able to sing and jam along to the hits of popular OPM artists – Bamboo, KZ Tandingan, Moira Dela Torre, Shanti Dope, Gloc-9, Ben&Ben, and Hashtags, while Kaladkaren Davila and Luis Manzano gave away tons of freebies and prizes to the thousands of fans in attendance.
[su_quote cite="Dindo Marzan, Managing Director for Marketing Technologies at Voyager Innovations. "]We'd like to thank all the loyal and passionate freenet fans who joined us during the Freeniversaya: a FREEnet concert! This was a spectacular opportunity for us to give them a truly unique digital experience whether they were with us at the concert venue or even those who tuned in at home via Facebook Live. We hope all of them had fun listening to their favorite artists and getting all the free perks, because this is just the beginning of a free, fun, and rewarding life with freenet![/su_quote]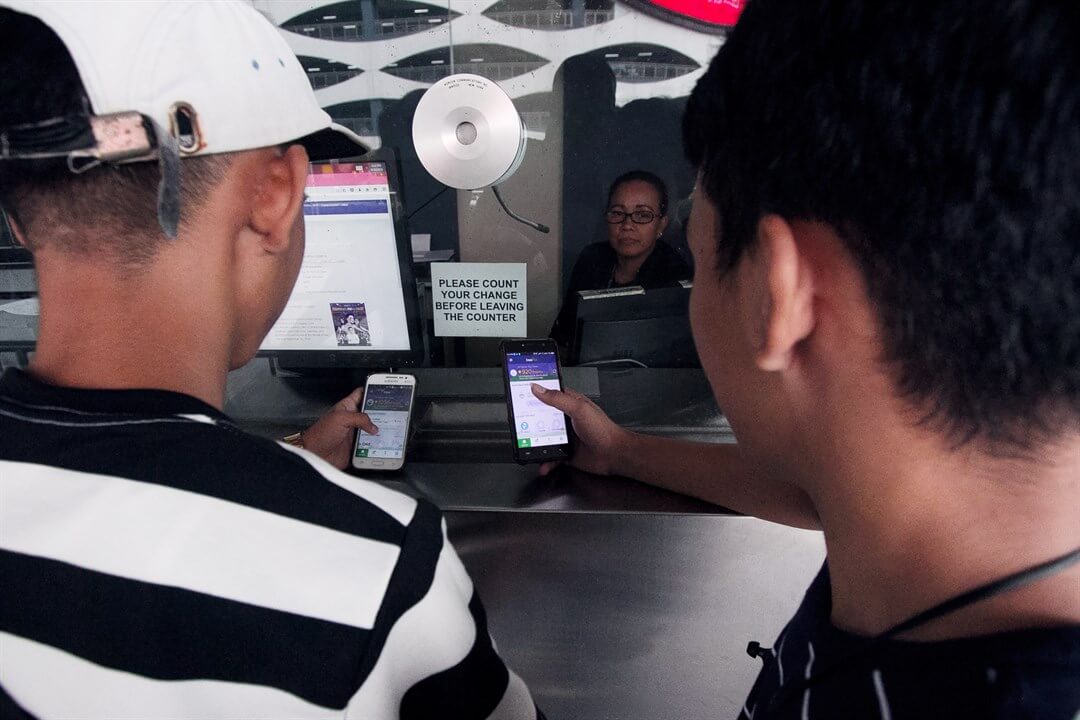 During the concert, paying for food and drinks was a breeze, thanks to PayMaya QR. Attendees were able to pay at various merchants inside the venue only using the PayMaya app installed on their smartphones. Those who did were also surprised with instant rebates ranging from PhP9 to PhP999!
Those who were lucky enough to join the concert were treated to exciting perks and rewards from freenet, PayMaya, Lendr, Smart Padala, and many other brands.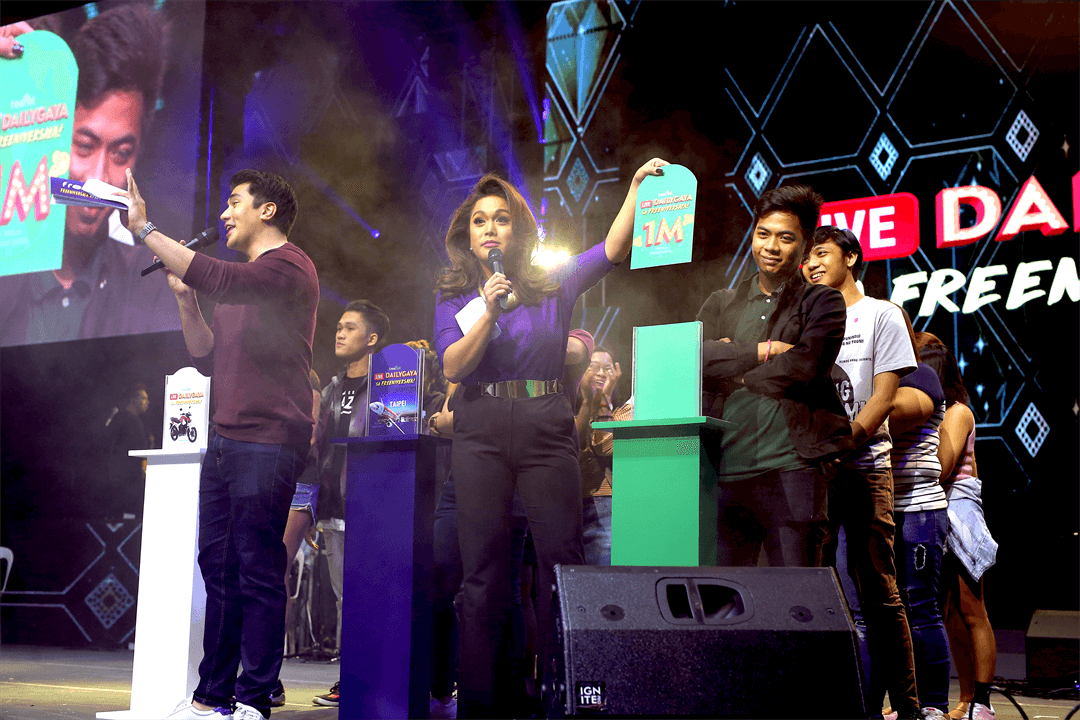 Select freenetizens were able to join a special edition of the Dailygaya Raffle Promo, where three lucky winners were each able to take home one of the following prizes – a brand-new Yamaha SZ16, roundtrip tickets for two to Taiwan, and 1 million freenet points, which the winner could use to redeem rewards at the in-app shop.
Three lucky freenetizens from Luzon, Visayas, and Mindanao were also given the VVIP experience, complete with VVIP tickets, a backstage tour prior to the show, hotel accommodations, and rountrip tickets for two for those who live in the provinces.
Throughout the night, those who joined the concert were treated to en exclusive prepaid load flash sale courtesy of PayMaya, in which they were given 30 minutes to get a 100% cashback on their prepaid load purchases worth PhP20.00 via the PayMaya app.
[su_quote cite="Heidi Garayblas, Associate Marketing Director at Voyager Innovations"]I think it's an understatement that we really went all out in giving exclusive perks and prizes to all freenetizens during our anniversary concert. We really want to drive home the message that it's really more fun and rewarding to be a freenet user. To our freenetizens, watch out as we have a lot in store for our dear community.[/su_quote]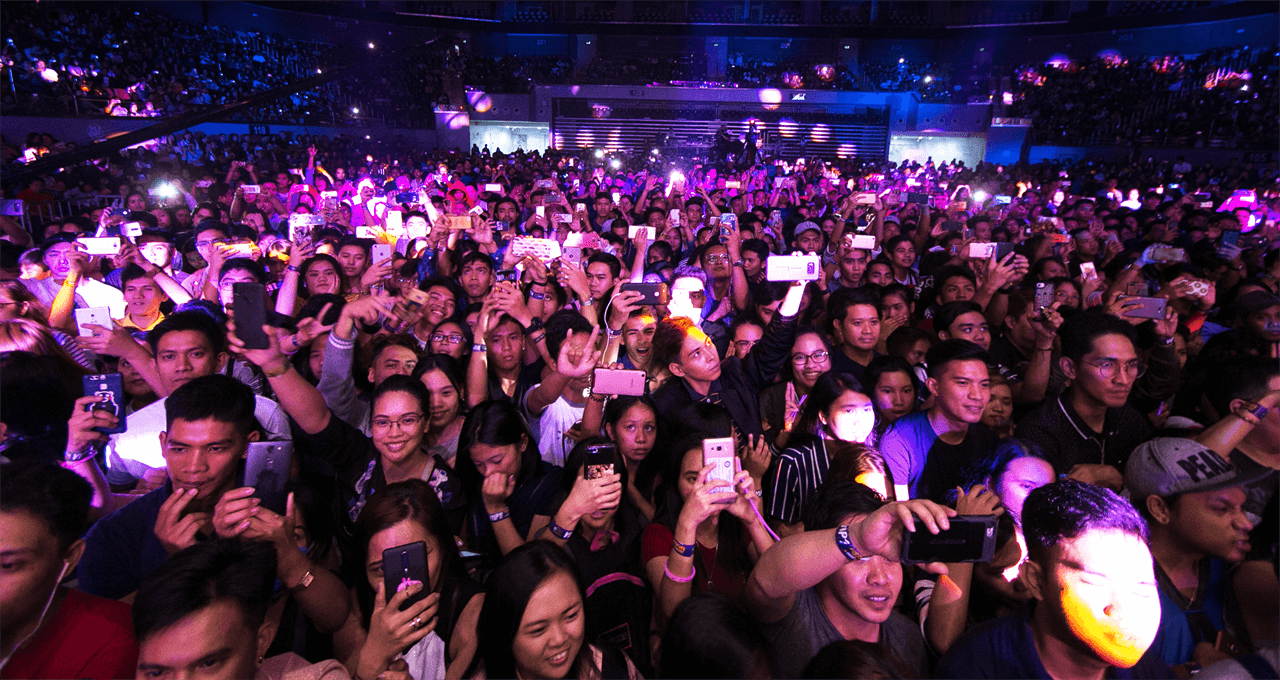 To make sure you don't miss out on exclusive perks, prizes, and even more surprises, you may download the freenet app on Google Play or the Apple App Store. For updates, follow freenet's offficial social media accounts on Facebook, Twitter and Instagram, or visit https://www.thefreenet.com/ for more information.