Heads-up, Pro Evolution Soccer (PES) players. The PES game you're playing on your phone is going to get a major upgrade.
For starters, the visuals will get a major overhaul and will be using Unreal Engine 4 – the same graphics engine used in triple A games for consoles and PCs. With the use of Unreal Engine 4, PES will be inching closer to how it looks versus its console port. It
Next, over 3,000 new animations, improved player AI with every playstyle accounted for, and realistic ball movements has been optimized for fans to enjoy the ultimate soccer game.
And lastly, 10 new league licenses from Europe, South America and Asia have been added, including Japan's J. League.
The best part? Despite these updates,  Winning Eleven 2019 is still free-to-play (with in-game purchases).
PES 2019 promises to give a life-like behavior of the beautiful game and should take competitive mobile sports gaming to new heights.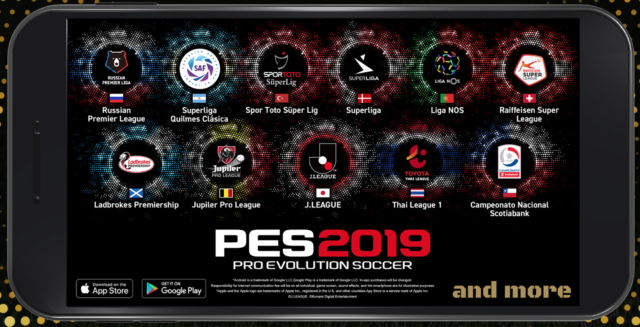 More about the game and new features, here.
Our Tokyo Game Show 2018 Coverage is brought to you by our brand partners: Huawei Mobile Philippines, PLDT Home Fibr, Smart and Cherry Mobile. Access our coverage here.
Allan Abaca is an avid gamer through and through. Virtually, he is locked-in with his PS4 almost daily and has just introduced the awesomeness of gaming to his two sons.
Next in his sights is PC gaming. The platform which he nows considering going back to after a two decade hiatus.
Oh, and let's not forget the Nintendo Switch...
His psn id is hip2b2