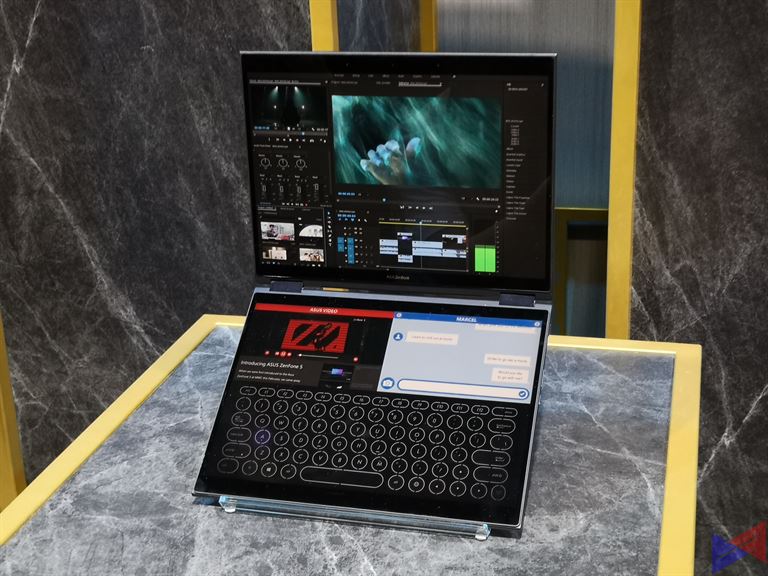 Just when we thought ASUS was just about done presenting its new consumer products for Computex 2018, they had one more ace in their hand. And while still a concept, the company was very bold to show a working prototype – meet Project PRECOG, a dual screen laptop imbued with AI features.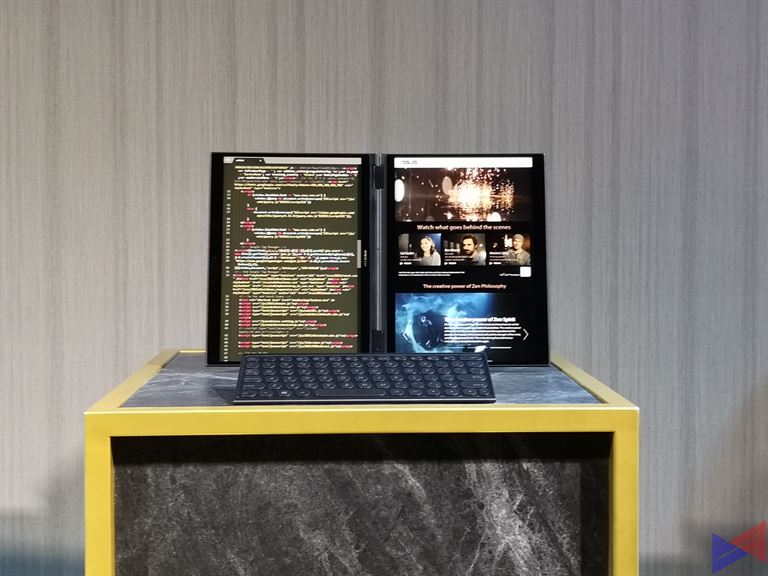 So what's the good in having a laptop with two screens? well, one is it offers new ways to consume and present content – you can for example, turn the laptop into a book-like screen.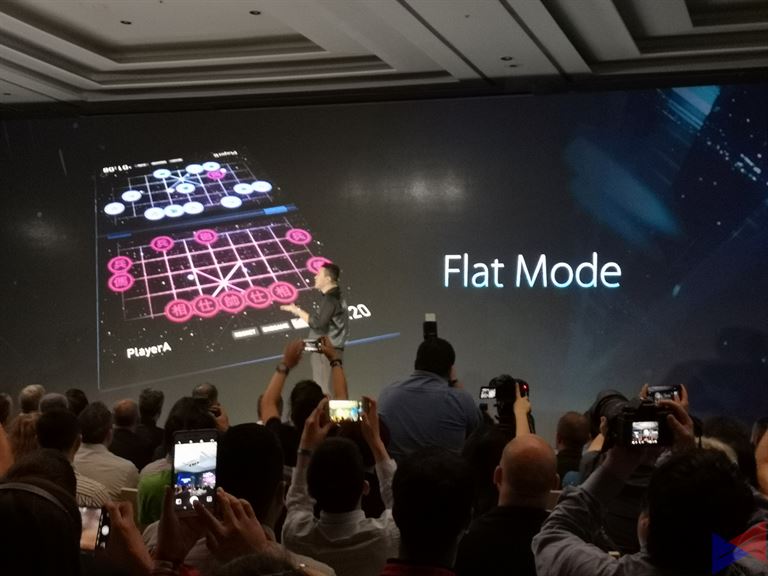 Or lay it flat on the ground and play games with a friend. Imagine the vast amount of content that can be created if the machine is that flexible.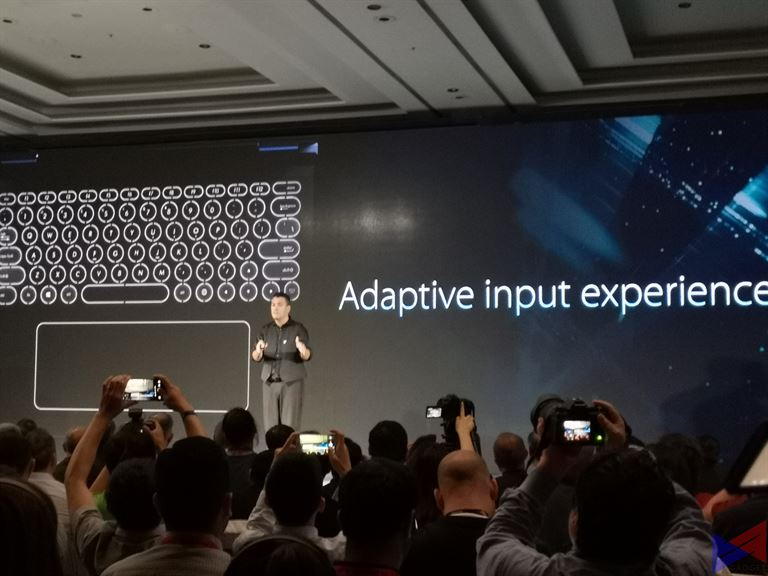 The laptop can also adapt itself to whatever you're doing – say you have an external keyboard and mouse connected. When you remove them, the second screen can automatically turn itself into a touch pad and virtual keyboard. It may even work as a large sketchpad when you're using creativity software.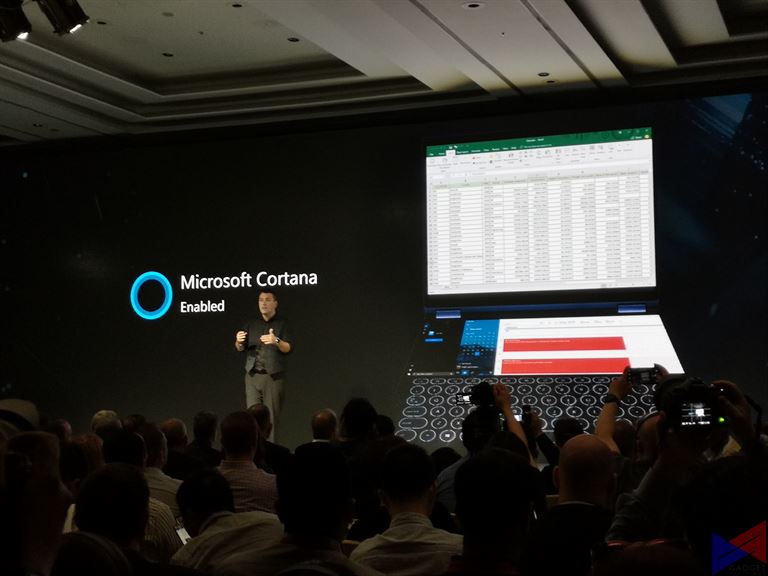 With Cortana enabled, you can also set meetings, reminders, and get updates in an instant, in a smarter way, without having to fiddle so much with an avalanche of settings.
Project PRECOG is set to be powered by the Intel Movidius VPU or Vision Processing Unit, which provides features such as hardware-accelerated AI capabilities, real-time facial and object detection.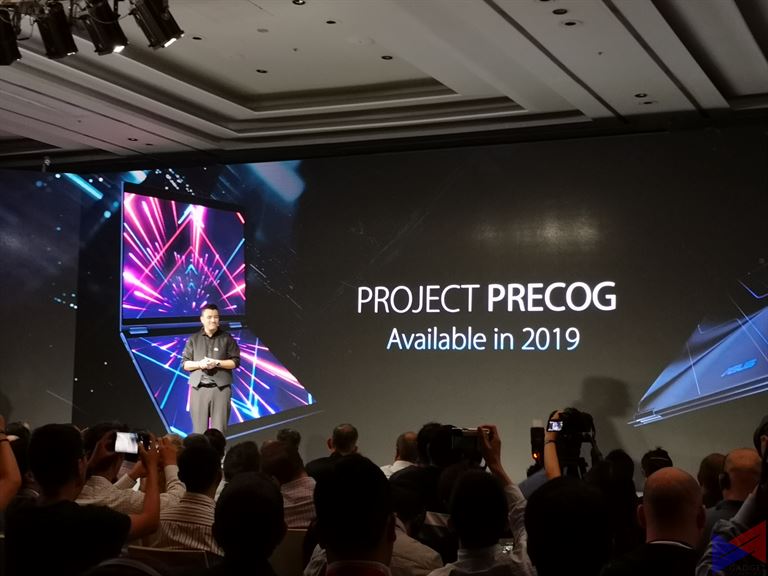 With all of the above, there are still things that we'll have to watch out for, such as battery life and responsiveness. In any case, ASUS' Project PRECOG is set to be available some time in 2019, and we're excited to see this great concept turn into reality.
Emman has been writing technical and feature articles since 2010. Prior to this, he became one of the instructors at Asia Pacific College in 2008, and eventually landed a job as Business Analyst and Technical Writer at Integrated Open Source Solutions for almost 3 years.