A couple of weeks ago, Huawei Philippines invited us to an exclusive sneak peek of Metro Magazine's cover shoot for its May issue, featuring none other than Huawei's brand ambassador herself, Ms. Pia Wurtzbach.
The shoot spanned three separate locations at the Mariott Hotel in Pasay City, with the theme: OOTD. Ms. Pia wore dresses that weren't your typical over the counter items, but rather pieces of art that expressed her strong character and passion for what she does. The first scene was in an amphitheater, the second in a bathtub, and lastly, in one of the most luxurious suites in the hotel.
The Huawei P20 Pro against professional gear
What's even more interesting is that part of the equipment that were used for the shoot was the Huawei P20 Pro and its Triple Leica rear cameras to see how it will fare with typical professional gear used in such events such as DSLRs. We were also given the opportunity to take shots for our own publications.
[vc_row][vc_column][vc_video link="https://www.youtube.com/watch?v=X9w13V9Qvd8″ align="center"][/vc_column][/vc_row]
After the shoot, we had a short chat with the people behind the works – Mr. Dookie Ducay,  a Fashion Photographer for over 5 years, and Ms. Geolette Esguerra, the Editor-in-Chief of Metro Magazine, to hear their thoughts on Huawei's new flagship, and how it can change the landscape of photography. With me was Mr. Peter Jan Icogo from GIZGUIDE and Mr. Duey Guison from UNBOX.PH. Here's a rundown of the interview, along with some BTS photos, shot using the Huawei P20 Pro.
Differences against the P10
When asked what differences he found on the P20 Pro compared to the P10, Dookie mentioned a number of things- One is that the P20 Pro performed better at minimizing noise in low-light situations. It also shows better quality overall, and better edges when you apply the bokeh effect on photos.
The P20 Pro also processes raw images significantly faster, and manages its temperatures well. Battery life has also improved from the previous generation.
Favorite features
As to his favorite features of the phone, it's slow motion video recording, AI-powered scene detection , and the speakers, which are better than another brand of phone he used before (with a bite).
Comparing the phone to a DSLR
As to whether the P20 Pro can be a substitute to a MIrrorless Camera or a DSLR, Dookie agreed, yes. There were even times when it actually performed better using manual controls.
What could make the phone even better?
Having used the P20 Pro for 24 hours, we also asked if there was any feature in particular that he wished the phone had, and it was video stabilization at 4K resolution.
As to the cover being shot using a smartphone
This is the third time that the magazine's cover will be shot using a smartphone. When asked as to what her thoughts were as to using the P20 Pro, Geolette mentioned that they were very impressed with the photo quality. They were shooting in RAW, and were constantly zooming in to check on the details, and clarity is just superb, and that's across various lighting conditions.
Adjustments in pre-production
When asked as to whether there were any adjustments that had to be made in pre-production, under the premise that they'll be using a smartphone instead of a DSLR, she said that they had to bring in something special to the photos, so they chose clothes that people won't typically wear. The poses that Pia had to do were also carefully selected.
[su_quote cite="Dookie Ducay, Photographer"]The best smartphone that i've used coming from other brands in terms of overall quality and battery as well.[/su_quote]
[su_quote cite="Geolette Esguerra, Editor in Chief of Metro Magazine"]I believe that it's a game-changer, what happens with a lot of photographers, a lot of people in fashion is that you produce content everywhere, you can't keep bringing out your DSLR, sometimes it's hard. The best camera is the one you have with you all the time, and that is the phone because you never go anywhere without it.  From a fashion perspective, you can create content everywhere. You can do a fashion shoot with just the phone, make a beautiful narrative on video, and it's great with its capabilities.[/su_quote]
The best in its class
The Huawei P20 Pro is equipped with the world's first Leica triple camera system – a combination of a 40MP RGB sensor, a 20MP monochrome sensor, and an 8MP telephoto sensor to capture images with stunning clarity and detail. It's also capable of 3x Optical Zoom, 5x Hybrid Zoom, AI Stabilization, and more. All your content is viewed on its gorgeous 6.1-inch Full HD+ OLED display.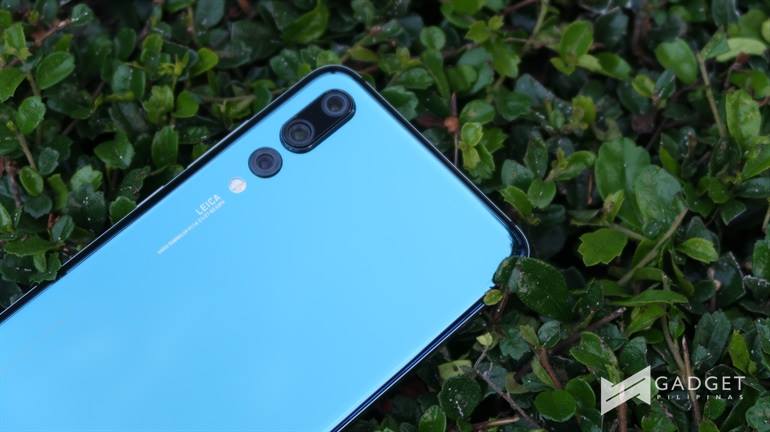 The device is powered by the Kirin 970 Neural Processing Unit, which incorporates AI into every aspect of the device and keeps it in top shape to deliver optimal performance while still being power efficient. There's 6GB of RAM, and 128GB of storage. It runs on Huawei's EMUI 8.1 on top of Android 8.1 Oreo, and packs a 4,000mAh battery.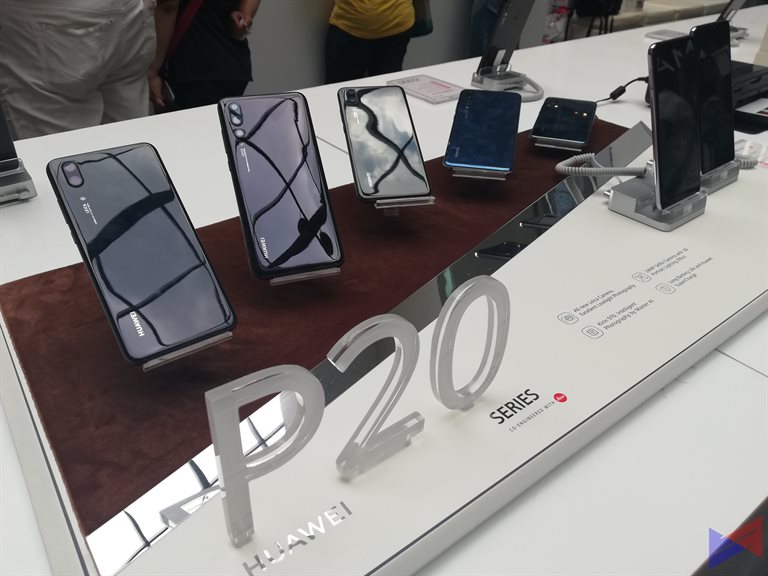 The Huawei P20 Pro retails for PhP44,990, and is now available in stores, along with the Huawei P20 (PhP34,990) and P20 Lite (PhP15,990).
Emman has been writing technical and feature articles since 2010. Prior to this, he became one of the instructors at Asia Pacific College in 2008, and eventually landed a job as Business Analyst and Technical Writer at Integrated Open Source Solutions for almost 3 years.