It wasn't long ago when Huawei unveiled its new P20 series handsets, with an avalanche of new features, a new look, and most importantly, advanced optics that had everyone craving for them, especially for the Pro's triple camera system.
A month forward, and here we are with the actual device, the P20 in this instance, with the full glory of two Leica cameras at its back. Not only that, it's now powered by the AI-driven Kirin 970 that's on the Mate 10. That means it now learn from its user's usage patterns. It's in fact, AI is imbued into almost every aspect of the device – From managing performance, to predicting the scene when taking photos, to prolonging battery life.
Huawei P20 Specs
[table id=76 /]
Unboxing
Design and Build Quality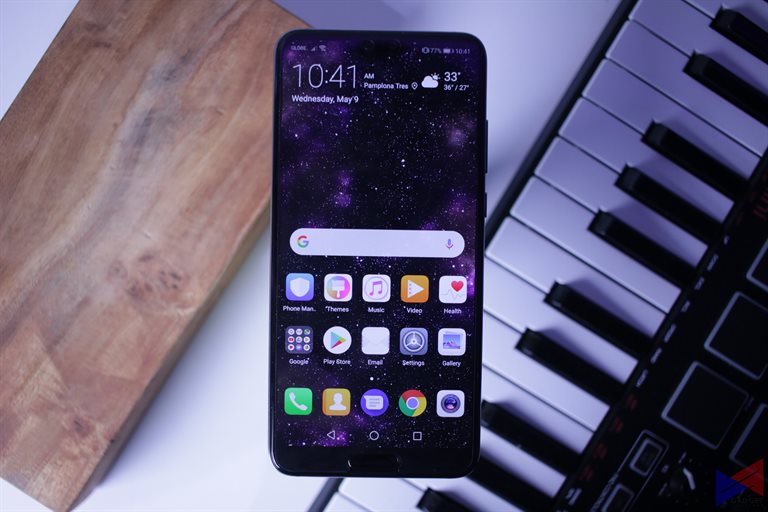 Huawei has opted for a new design on the P20 Series, starting with high-gloss back panel, along with the re-positioned dual rear cameras. While it does look premium and all, it can also easily catch smudges. Plus, Huawei actually mentions that over time, the finish might show signs of degradation, and thus you might want to use a case, which I figure most will do.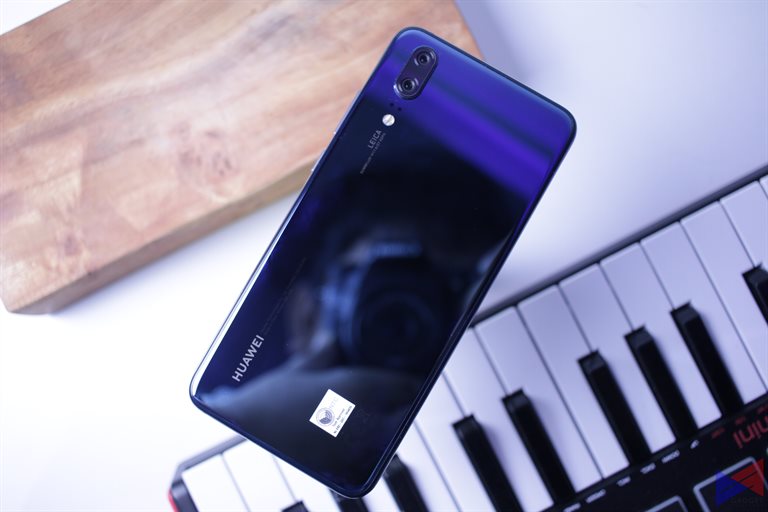 While the phone feels sturdy, and doesn't scare you when holding it with one hand, do be careful, as the glass back on our P20 Lite review unit cracked with one fall from about 5 feet high. At least this one's got IP53 rating for water and dust protection.
The buttons are all located on the right side, while the SIM tray is on the left. The P20 doesn't have expandable storage, but you do get 128GB by default, which should be enough for most users. Being a camera-focused device, I would've loved it to have a dedicated shutter button that you can easily press to power up the camera app and snap away.
The fingerprint scanner has also been placed up front, housed by the Home button. I personally prefer it to be at the back, but I don't mind.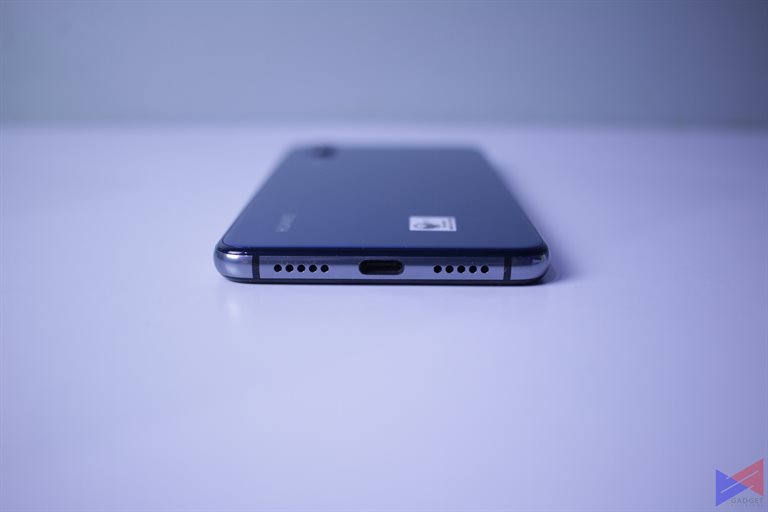 One more thing to note is that it also doesn't have a headphone jack, probably because there's no more room for it. Fortunately, it comes with a 3.5mm dongle, though it can be quite a hassle to carry something like that around. Just be careful not to lose it.
The P20 sports a 5.8-inch LCD display, which, while not as good as the Pro's OLED display, is still an eye-candy, showing vibrant colors, detailed icons, and sharp text. It's also quite fluid as far as animations are concerned.
Performance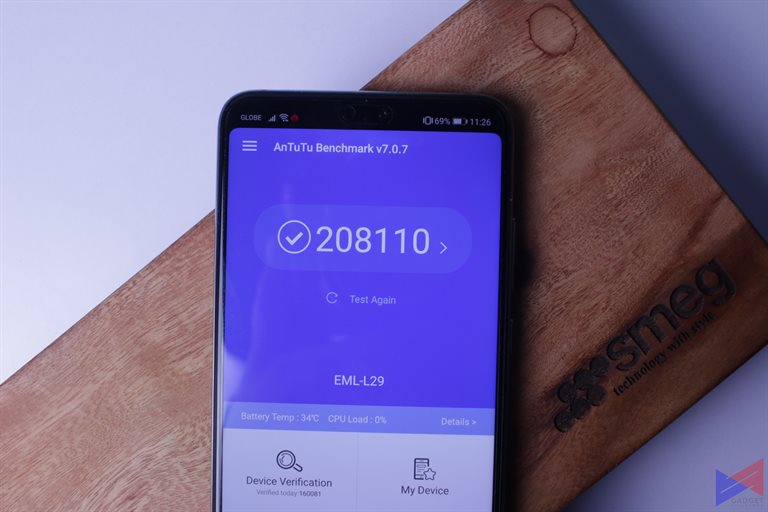 The P20 stays true to delivering optimal performance, as day to day tasks such as social media, music, video, among others, were all handled without any major issues.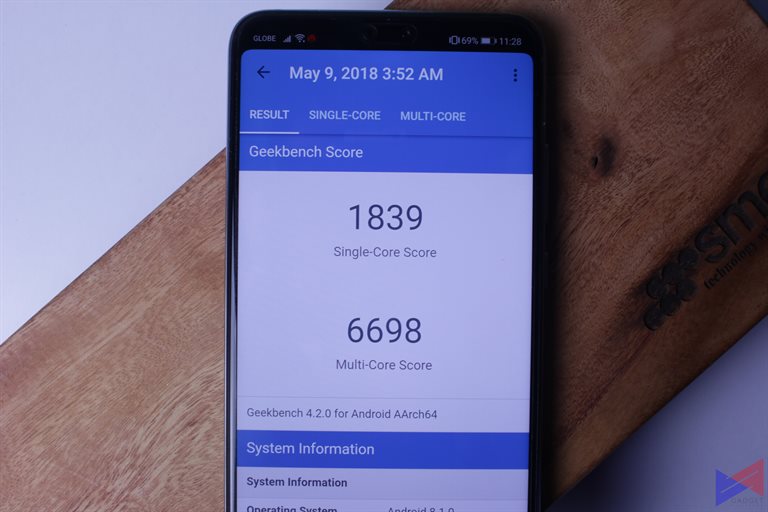 While there were no hints of slowdown during the time I've used it, I did find occasional stutters on the Facebook app. It's not that noticeable unless you look closely, but it's there. Not sure if that's an issue with the app or with the phone's software.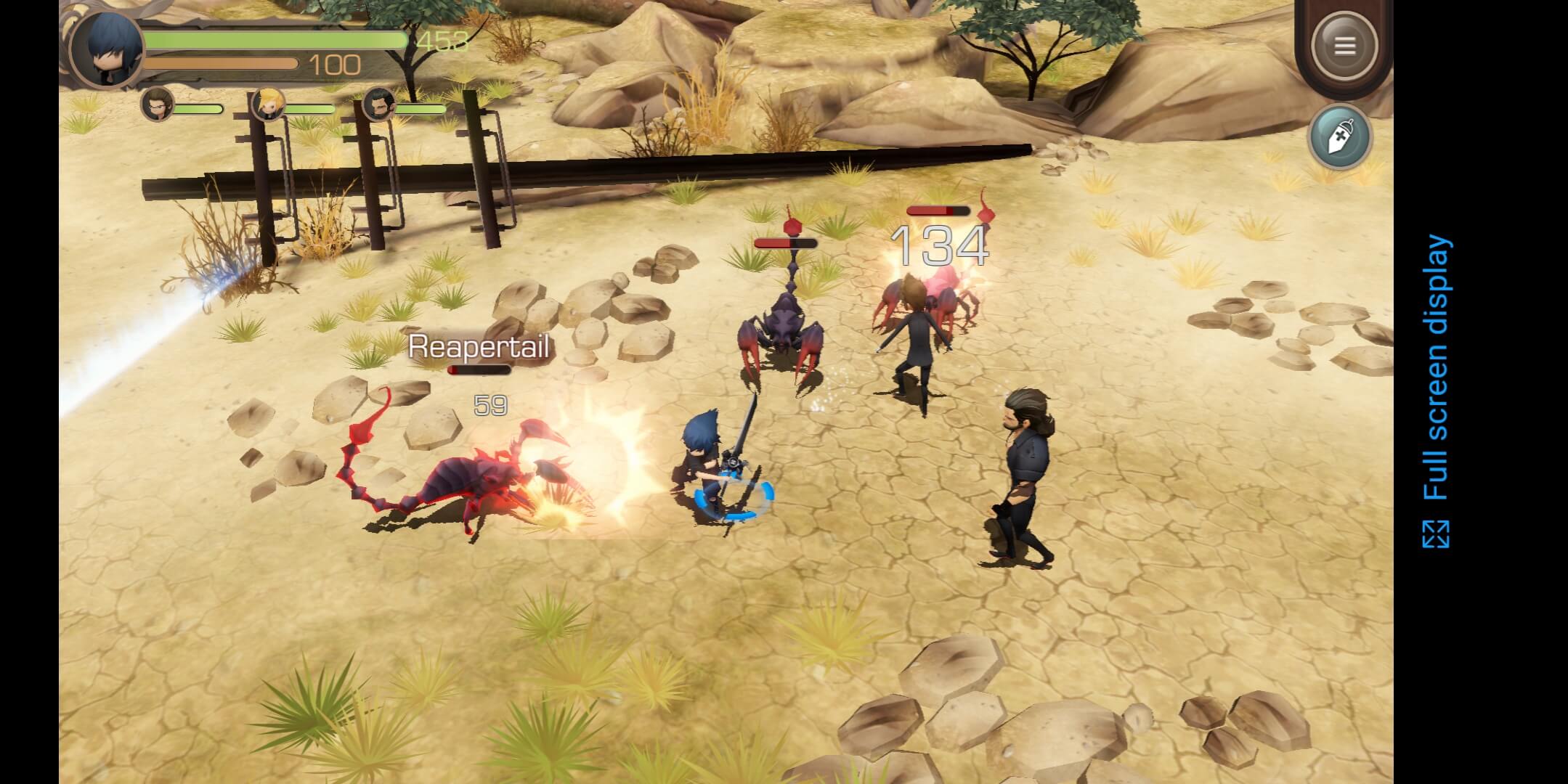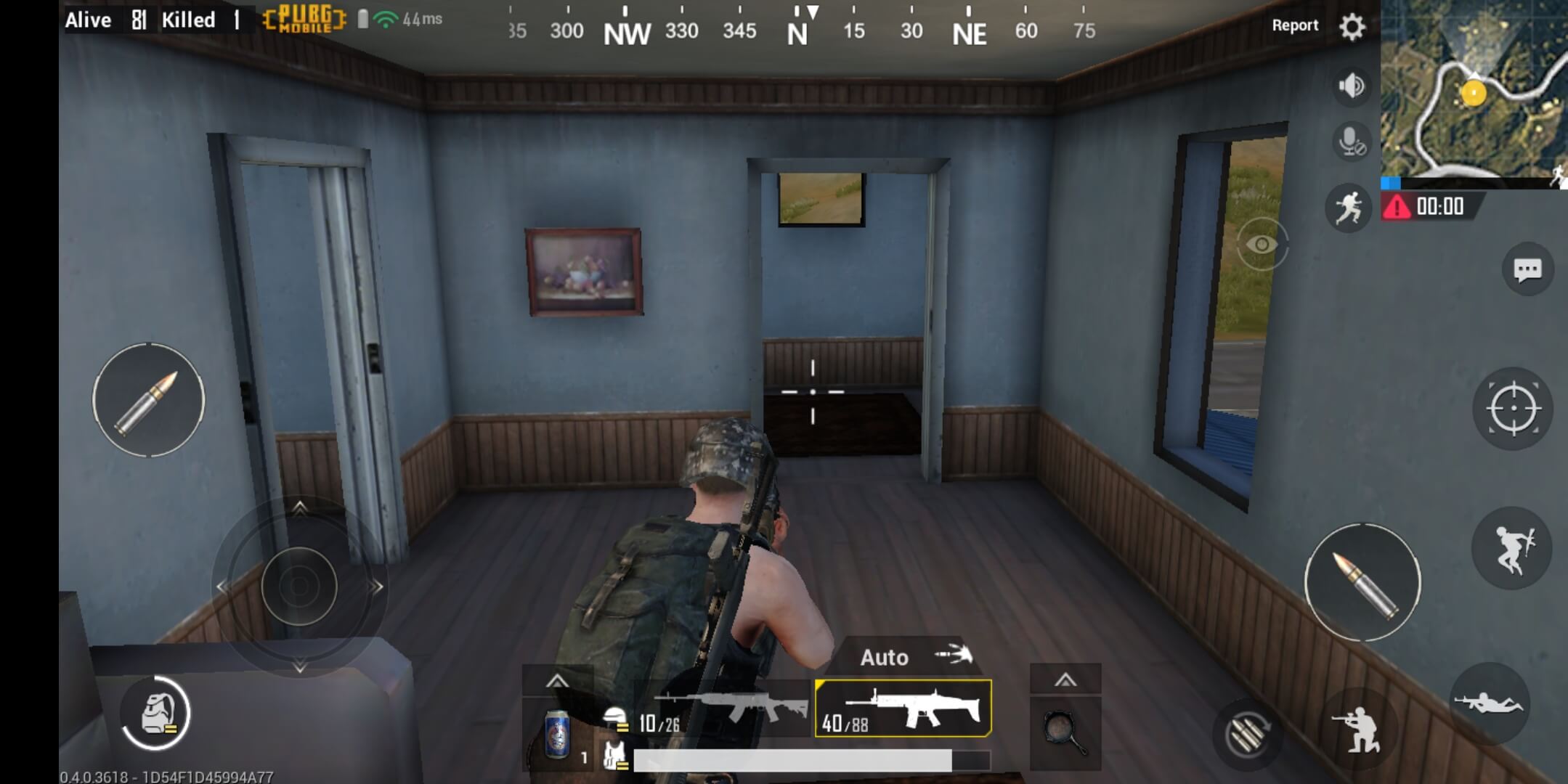 The Kirin 970 may not be the most powerful chip in terms of raw performance, but it still handles games like PUBG Mobile, Real Racing 3 and Final Fantasy XV Pocket Edition with no problems even at high quality settings.
Cameras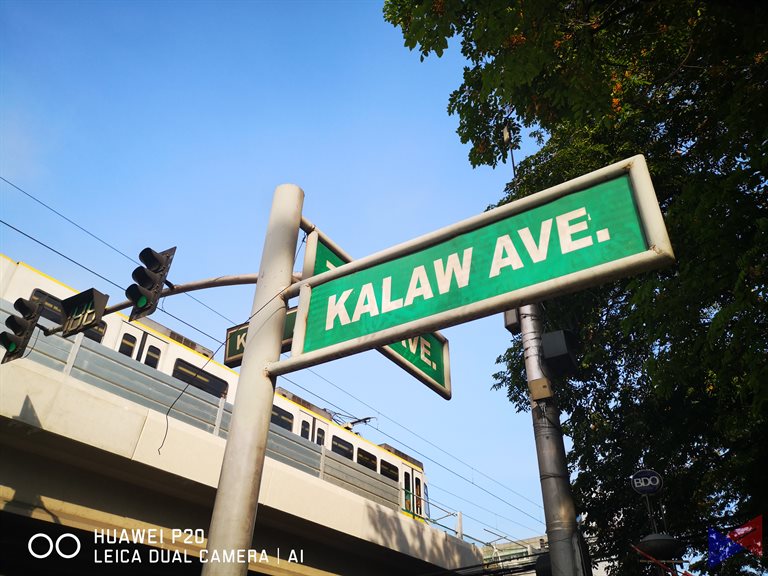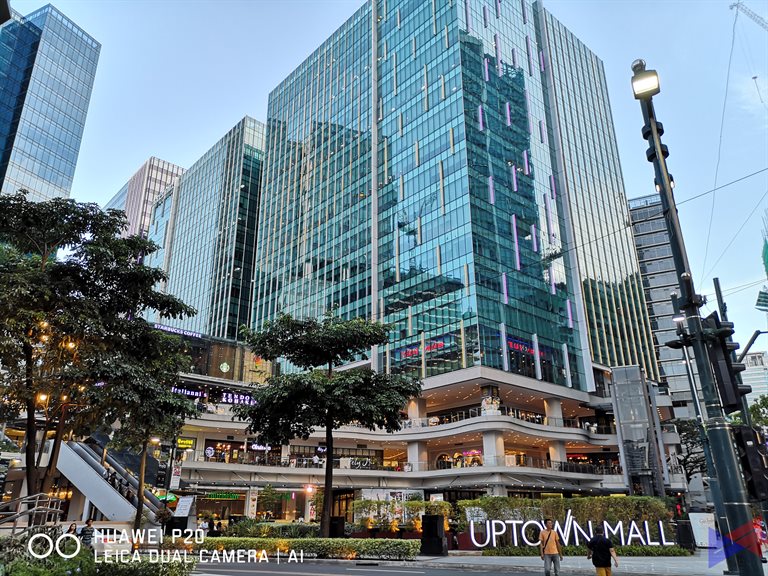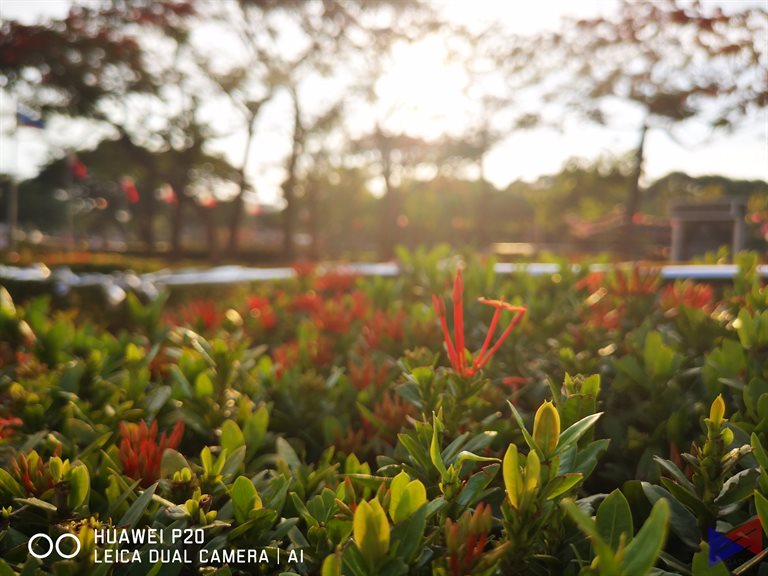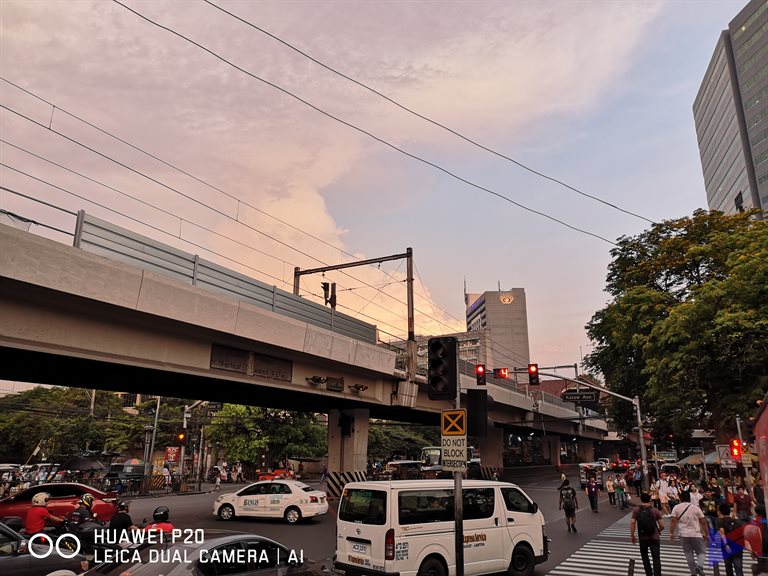 I was able to review the old P9, and was really blown away by the quality of photos that it took, and I'm delighted to say that it's more than that with the P20.  It may not have the triple-lens system of the Pro, but it can still take shots with amazing quality.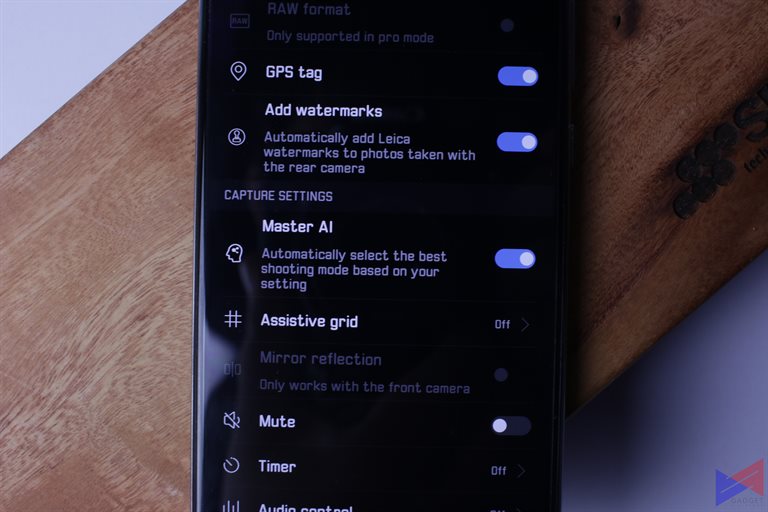 The Master AI feature allows the camera to automatically detect and adapt to numerous scenes. Leave it ON, and snap away. (You can turn if OFF if you want to).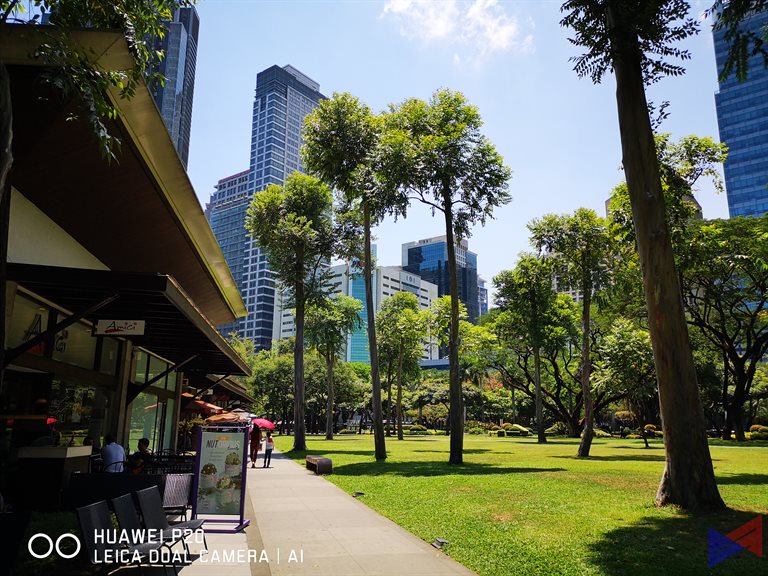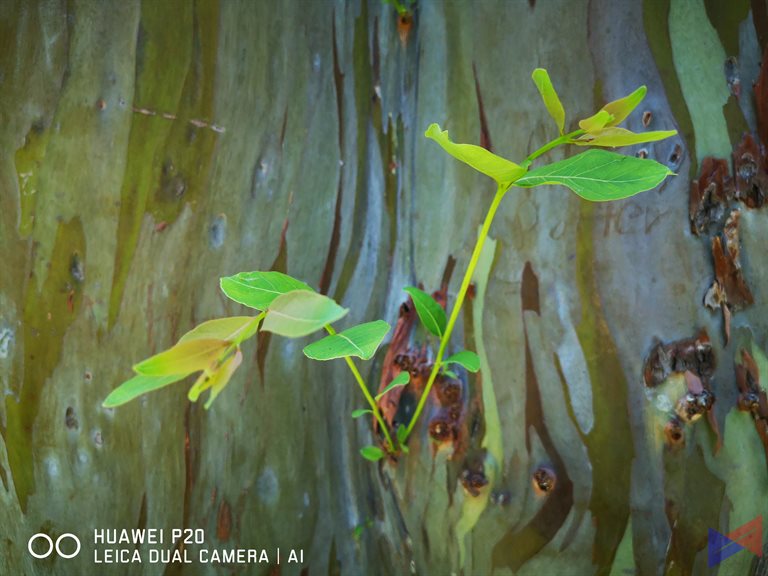 While it does wonders for most situations, photos with grass and trees in particular came out with over-saturated colors even when in Standard setting. Now, that would be fine if vibrance is your definition of a good photo, but a more natural tone would've been better. Of course, you can probably fix this with 3rd party apps, or just shoot in RAW format, but I wish the AI was a bit less aggressive in processing.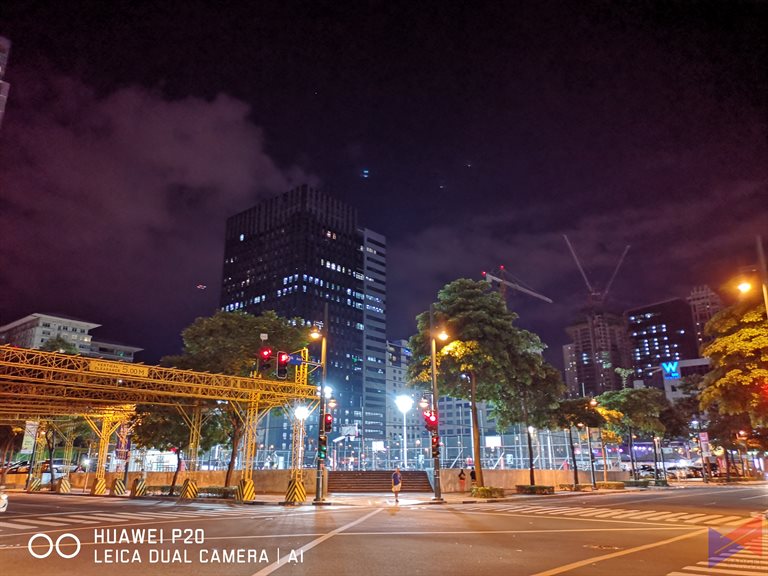 While most cameras are probably more or less at par in broad daylight, the P20 shines the brightest in low-light. Night Mode, in particular lets you take a 3 to 4 second long exposure, AI-stabilized. That means no need for a tripod. While I'd say the outcome is better than any phone i've used before, there are times when the AI makes some objects such as trees look less natural, like a smudge tool was used on them.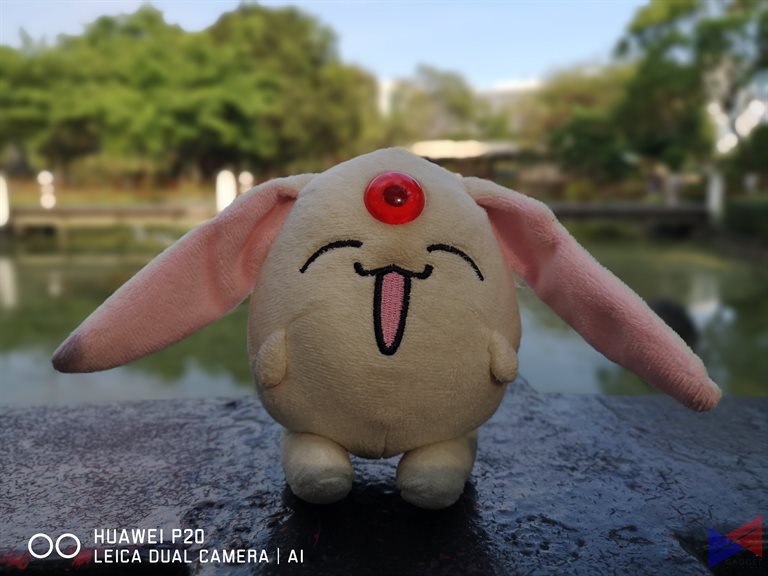 You can also apply use Aperture Mode or Portrait Mode to apply a depth effect to your photos, and I think that Huawei is one of the better one's at this thing, as the bokeh effect looked clean, and very much refined. One thing to note is that the P20 is only capable of 2x Hybrid Zoom. If you need more than that, go for the Pro, by all means.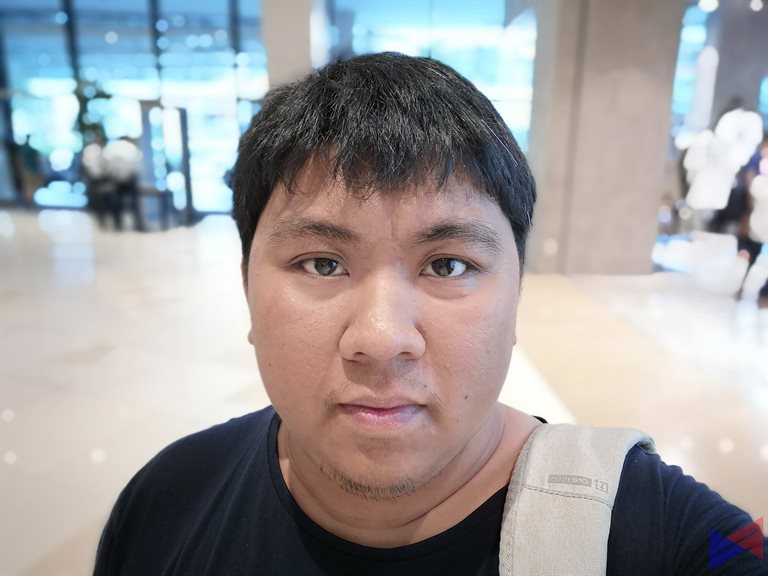 For selfies, the 24MP front camera captures decent photos. They're bright and detailed. If anything, colors appear slightly pale. Not exactly a deal breaker, but a bit more emphasis would've been nice.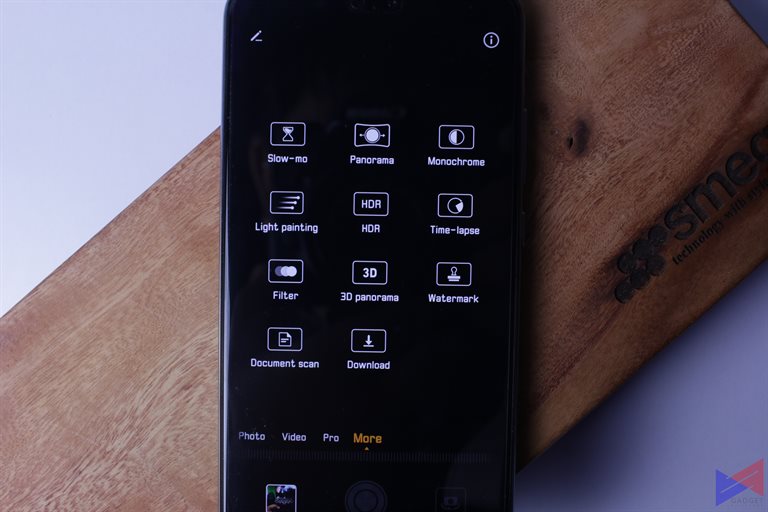 As far as the Camera app goes, you're given a lot, and I mean a lot of modes to play with. The good thing is that there are already dedicated modes if you want to take a shot of stars at night, or if you want water to appear like silk threads. There's of course, a Professional mode, which lets you tweak individual elements of a shot.
The rear camera is also able to capture 960fps super slow motion videos. It's great for a post in social media, or a short clip for an advertisement, but you're only limited to a few seconds unless you switch to 120fps or lower.
Here's a sample video at 1080p 60fps. While the quality is fine, the phone doesn't seem to be able to compensate for shakes.
Software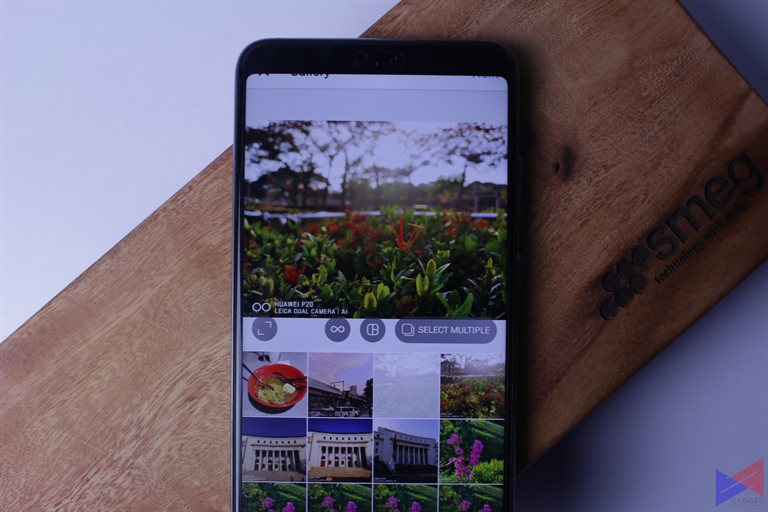 The P20 runs on Huawei's EMUI 8.1, which is smooth and snappy as far as navigation is concerned. It does offer features such as being able to hide the notch, though some apps such as  Instagram are still not completely compatible with it.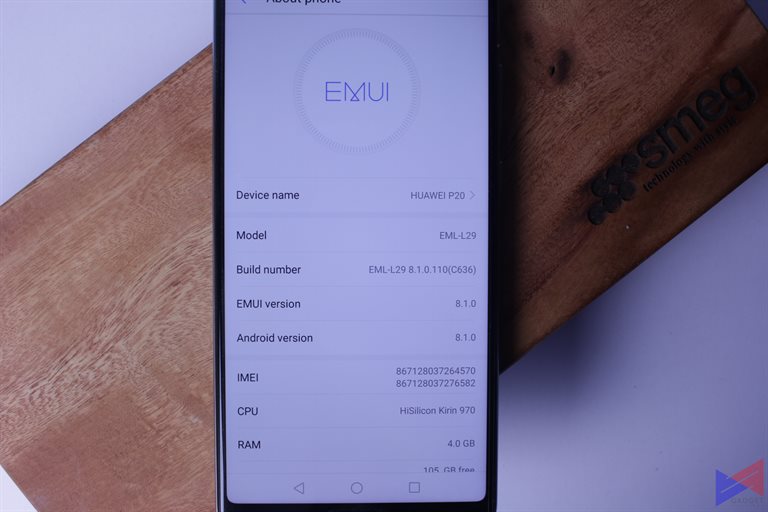 You can also choose to enable or disable the app drawer, depending on your preferences, and set the phone to intelligently adjust the screen resolution to save battery. Overall, the UI is quite straightforward and easy to use, add to that, a vibrant approach to icon design that also makes it more visually appealing.
The OS also brings Face Unlock to the device, which works well, and works fast even in less than ideal lighting. Fingerprint scanning is just as quick, though I had to get used to the position of the scanner at the front. I really think that they should've just left it at the back.
Battery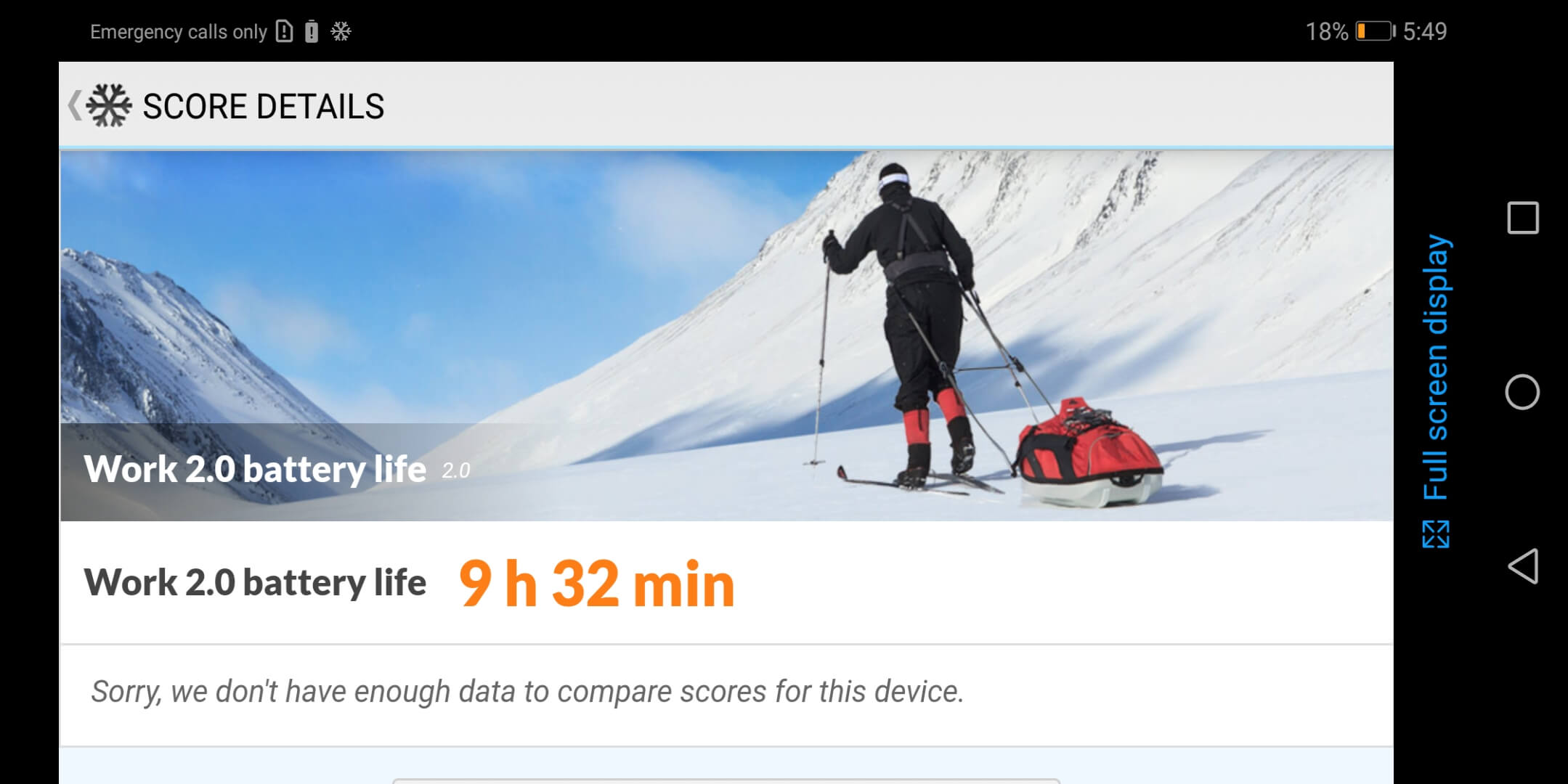 The P20 should last you at least a full day of light to moderate use. And in case you need to charge, the device is compatible with Huawei's SuperCharge technology, so you don't have to stay close to that socket for very long.
Verdict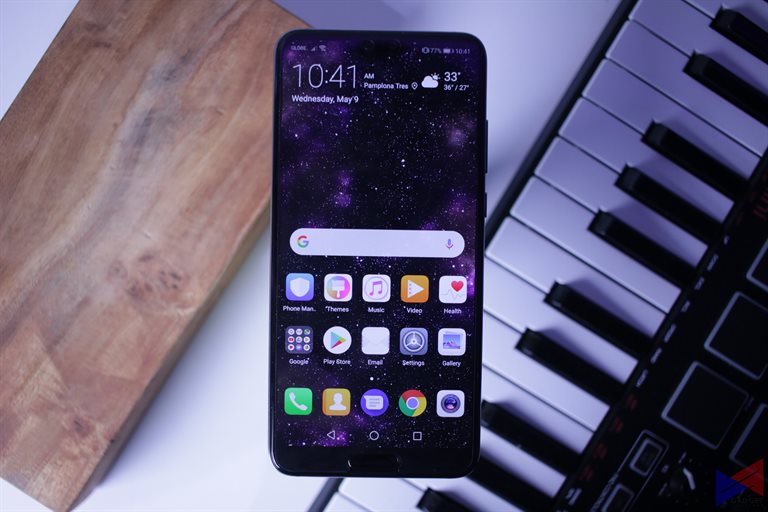 The Huawei P20 is perhaps one of the best when it comes to mobile photography. The quality of shots in both daylight and even at night is simply beyond anything that came before.  Combine that with great battery life, a polished user interface, a premium design, and an eye-candy display, and the result is a device that totally deserves the flagship title.
There are of course, things that some might not like, such as non-expandable storage, and the missing headphone jack. As far as improvements go, the OS needs a bit of optimization to run smoothly with some apps. The camera, while the best in class, is still rough on the edges. The AI in particular is too aggressive in processing.
So, is the Huawei P20 the right phone for you? well, that depends. It's more than enough for casual snaps that you'll post in your Facebook or Instagram account, probably even for some prints. But if you think that a third camera will benefit you more, or for any feature that's only available on the Pro, then by all means, go for that.
Emman has been writing technical and feature articles since 2010. Prior to this, he became one of the instructors at Asia Pacific College in 2008, and eventually landed a job as Business Analyst and Technical Writer at Integrated Open Source Solutions for almost 3 years.