We've been using the ASUS ROG Strix Fusion 300 for quite some time now, and in this review, we will highlight three important features that you should know about this gaming headset. Here are some ROG Peripherals, including the Strix Fusion 300, that we featured last time in our YouTube page:
Comfort
Out of the box, you'll get an extra padding if you're not into leather material for your earmuffs. The Fusion 300 is composed of padding for your head at the top and a large earmuff for marathon gaming sessions. I have had some time with other gaming headsets and some of them easily hurt my ears during an all-nighter. This comes to my realization that the Fusion 300 is different from those other gaming headsets. I have huge ears and this can easily swallow both my ears, thanks to its large cup size. making the experience more immersive.
Apart from that, the padding at the top for your head makes the gaming headset stable in-place even when you turn your head. it's also adjustable depending on the size of your head. The built-in mic can be easily folded inside the cup if you're not using it which makes it secure and totally undetectable.
Both ear cups can be folded in your chest when not in use. So back to the question, is the Fusion 300 comfortable to wear for long gaming sessions? Our answer is definitely YES. It's lightweight and has heavyweight sound.
Design and Sound Quality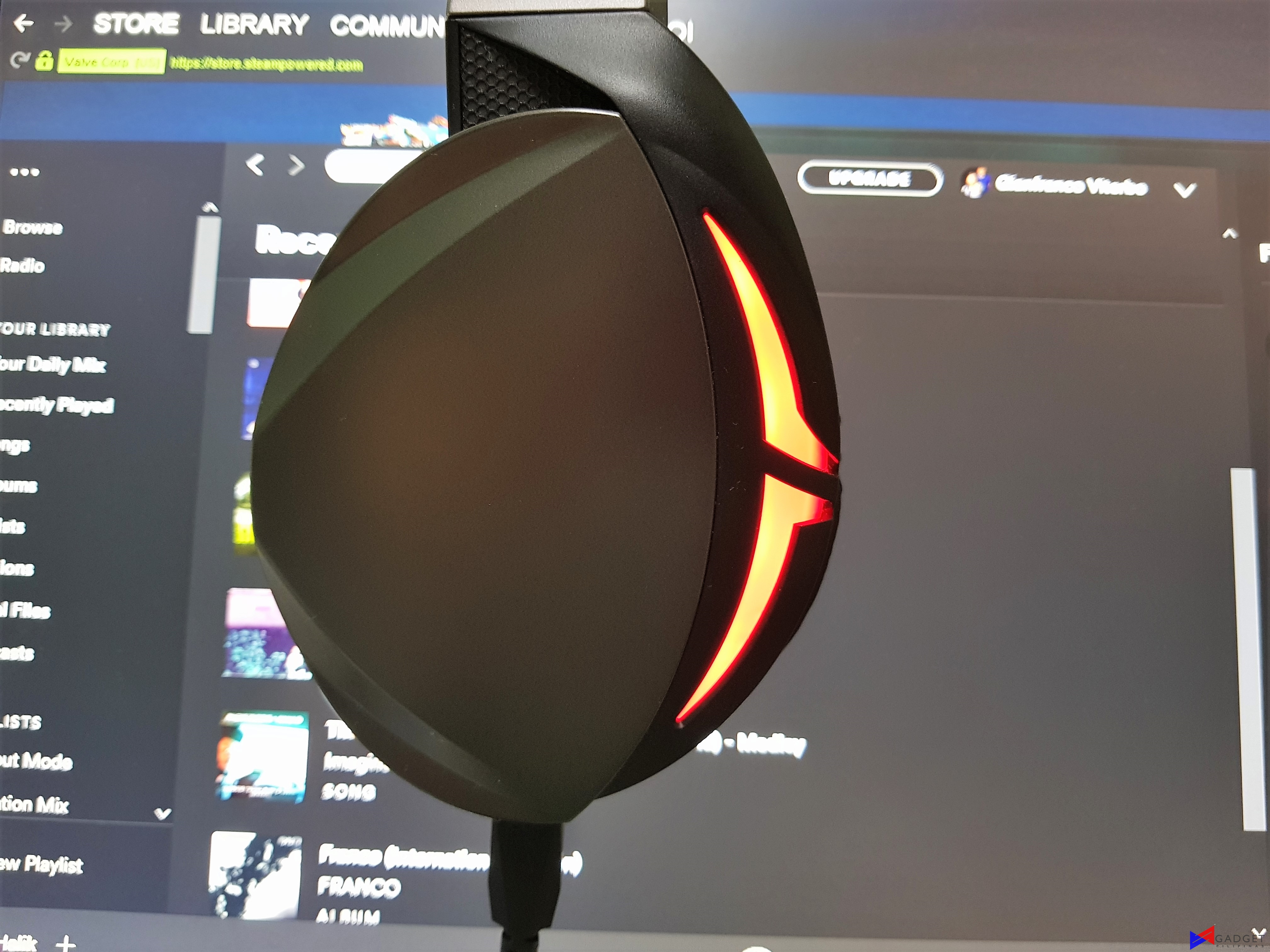 The Fusion 300 is mostly made from hard plastic but the adjuster is made from metal. A red light (sadly, no RGB) is emitted from the sides of the headphone when connected via USB which can be customized with effects: breathing, stable or no light at all. You can see the microUSB port at the left cup and the 3.5mm jack on the other side.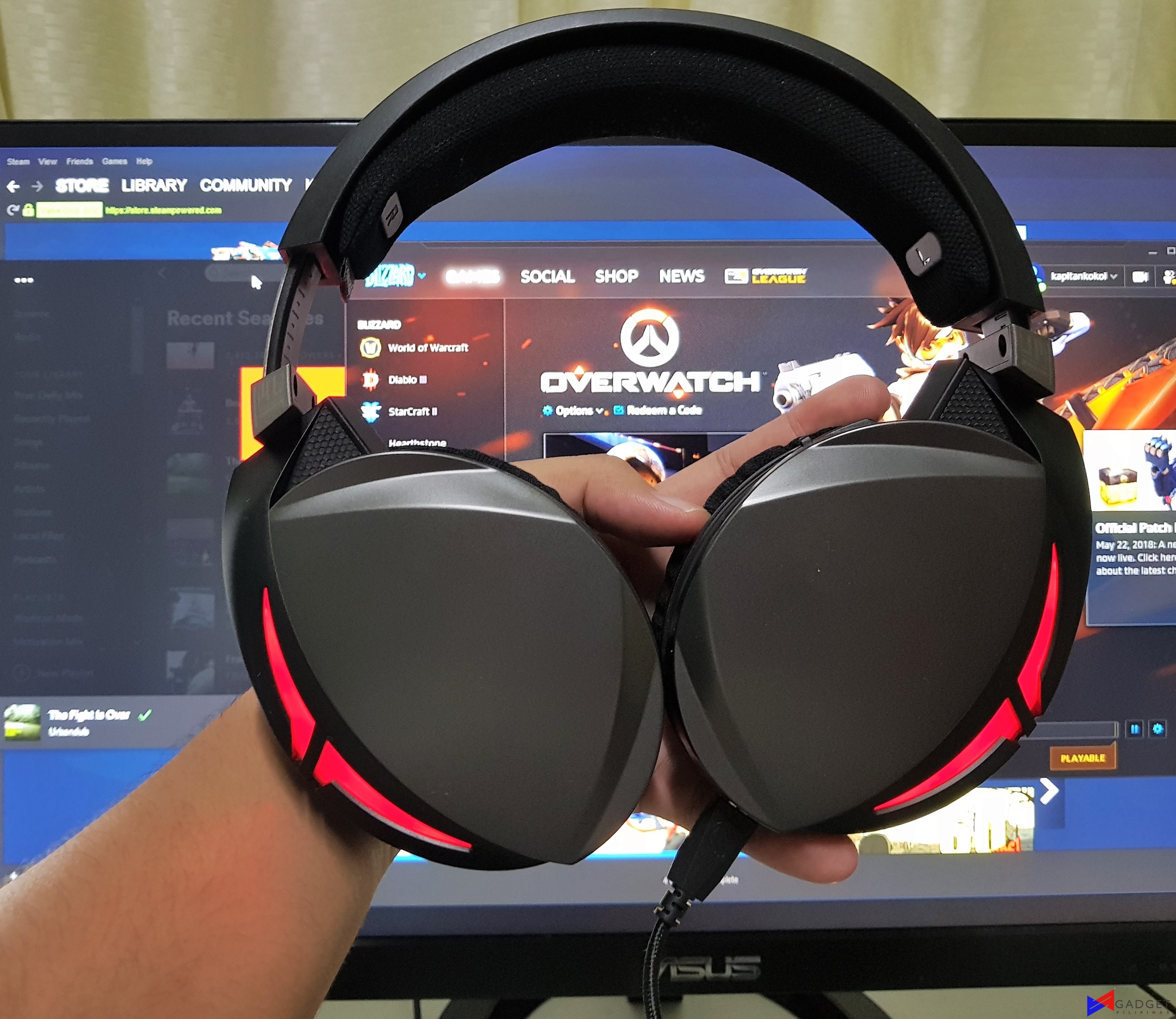 The Fusion 300 has built-in virtual 7.1 surround which can be enabled at the left side of the gaming headphones. With our experience, the 7.1 surround sound suffers from a weird echo it delivers when ON. The general sound quality is actually quite good, though. I've tested the gaming headset during PUBG game and you can easily hear footsteps, the direction of bullets, and the bass when a grenade explodes near your player. Another thing, the mic inside the gaming headset also has great quality compared to other brands and the voice feedback from the other end is bassy but clear as sky.
Portability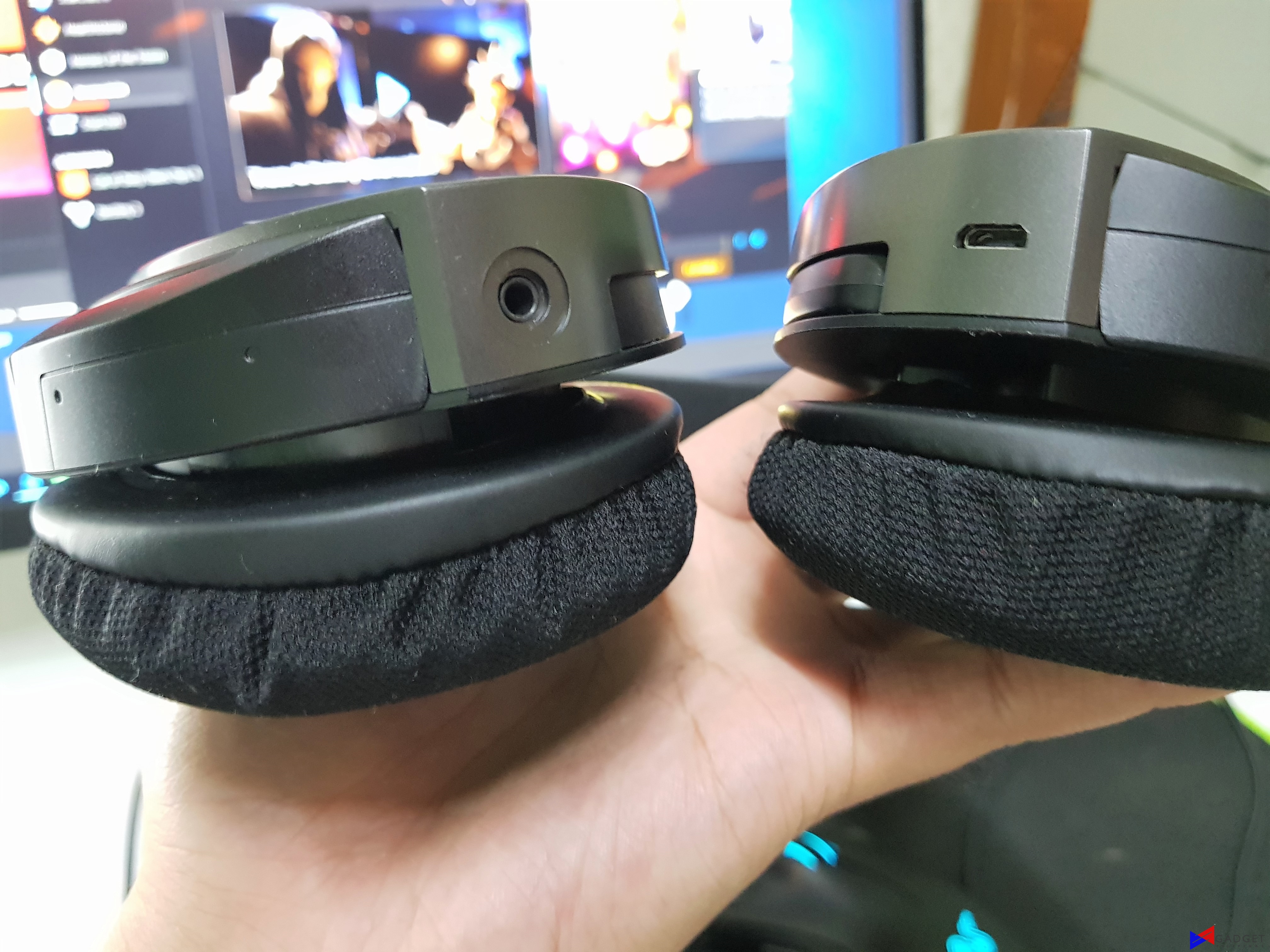 The Fusion 300 is truly a lightweight gaming headset. The ear cup padding can help you survive during long gaming sessions. It has two ports available for your gaming pleasure: For PC and for anything with a 3.5mm headset jack. We tried playing God of War in PS4 using the Fusion 300 and the immersive experience is quite similar with the PC even though the 7.1 surround sound doesn't work when you plug it to the 3.5mm jack.
ASUS ROG Strix Fusion 300 Gaming Headset Review
Our Verdict
The ASUS ROG Strix Fusion 300 is the first gaming headset in the Strix lineup. It delivers great sound quality and comfort. The virtual 7.1 surround sound is a bonus feature. And while it suffers from a weird echo, it still produces immersive sound during gameplay.
What's Good
Lightweight
Made from a sturdy plastic with a mix of metal
Competitive price at only Php6,530
Dual ports: microUSB and 3.5mm headset port
Foldable microphone
Comfy padding
What's Not
Poor quality for Virtual 7.1 Surround Sound
No RGB, just a red light
No volume controls
Gianfranco is the co-founder of GadgetPilipinas.net. He graduated from Far Eastern University. A Psychology student turned tech-savvy. He's currently the HR Supervisor of Blip Media and one of the content producers of Gadget Pilipinas. He enjoys playing competitive video games and binge-watch American TV series.