OPPO continues to succeed as a top contender in the SEA smartphone market, as the latest report from the International Data Corporation reveals that the company was able to achieve a double-digit growth of over 29% in 2017, placing it second in terms of annual smartphone shipments in the region.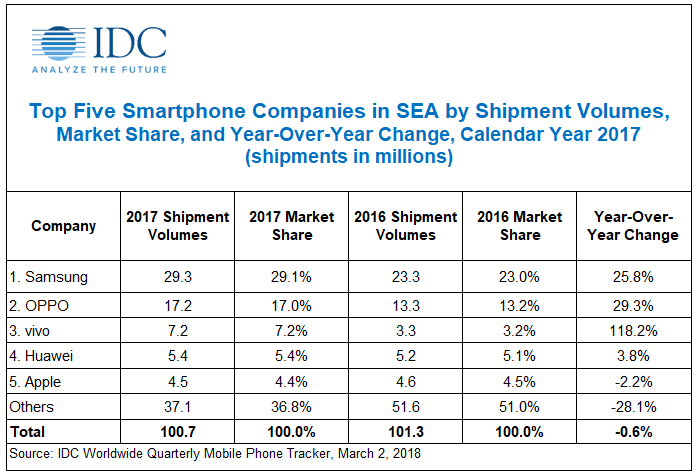 Having established Thailand as its first international market back in 2009, OPPO has sustained a rapid growth in the region by offering products that cater to the needs of and is well loved by consumers. The company's efforts in deeply understanding the needs of its customers has led to a combination of new technology and fashionable design.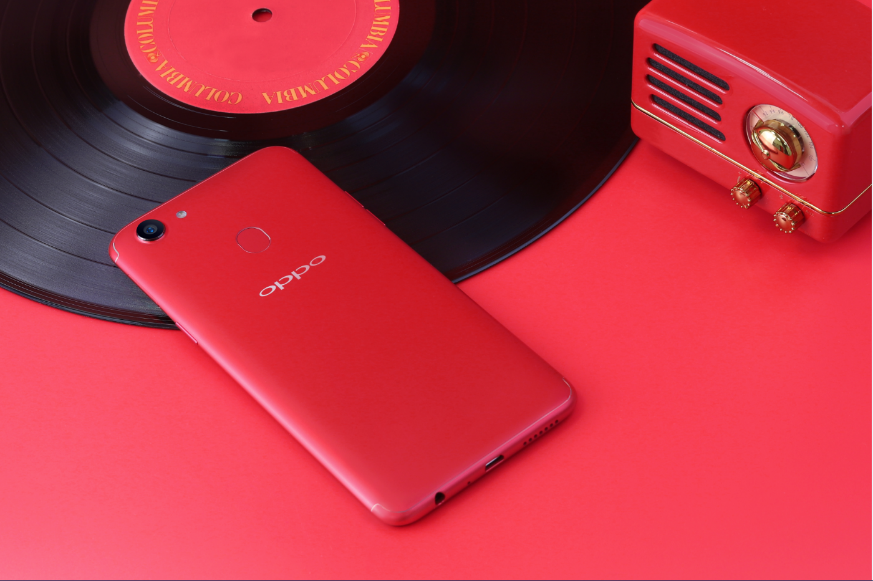 The widely popular OPPO F5, is its first smartphone to feature AI Beauty Technology for tailor-fit beautification in selfies, along with Facial Unlock Technology and a Full Screen FHD+ display.
As the era of 5G nears, OPPO plans to continue its utmost commitment of delivering products that will surely inspire and excite its customers in the South-East Asian region.
To know more, you may visit https://www.oppo.com/ph/index.html or follow their Facebook, Twitter and Instagram accounts.