We all talked about the ASUS Zenfone 5 during the MWC 2018 last February. However, they didn't announce any variants like this new report from our source. The Zenfone 5 Max show-offs with its uber-powerful Qualcomm Snapdragon 660 with 4GB RAM.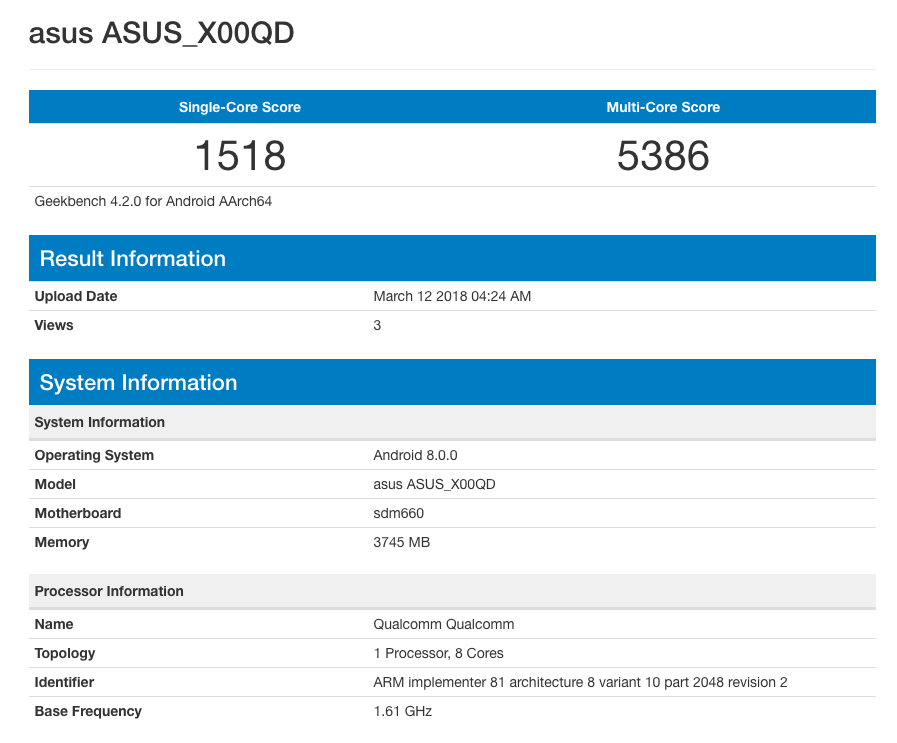 Based from Geekbench benchmarks, the Zenfone 5 Max with model number ASUS_X00QD, has Android 8.0 Oreo for its OS. The processor could also be clocked with 1.61 GHz. For the display and design, the Zenfone 5 Max will have a 5.7-inch display with Full HD+ resolution and 18:9 screen ratio. Of course, the notch is also present just like the original Zenfone 5.
Gianfranco is the co-founder of GadgetPilipinas.net. He graduated from Far Eastern University. A Psychology student turned tech-savvy. He's currently the HR Supervisor of Blip Media and one of the content producers of Gadget Pilipinas. He enjoys playing competitive video games and binge-watch American TV series.