Depending on your experience with routers, the AI Life Router Dashboard can be seen as straightforward or dull. New users will have an easy time navigating through the app whereas experienced users will find it lacking in terms of settings.
Most users will spend their time on the connected devices section to manage connected devices. Users can limit bandwidth, block users, and even set a timer that will automatically disconnect devices once the time has passed. The One-touch Diagnosis feature is very useful especially for non-techy people for troubleshooting internet or router-related issues.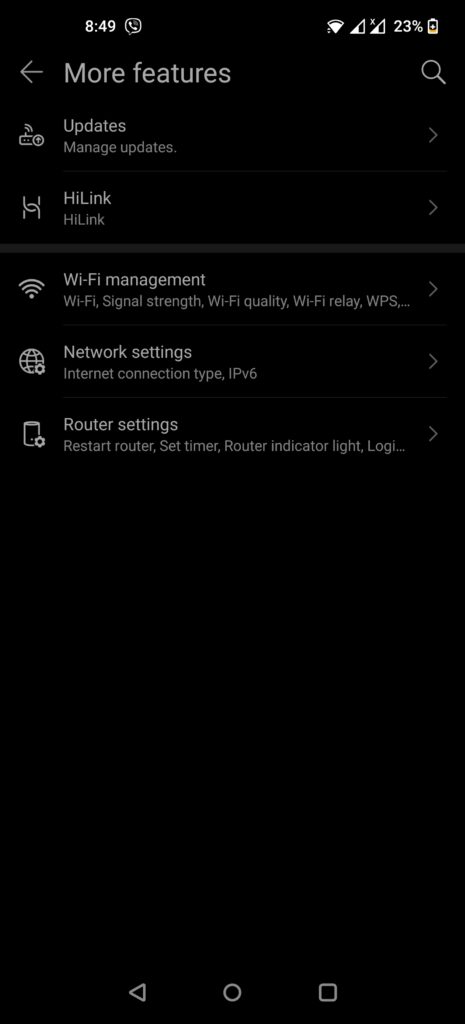 Complex settings can be found in the "show more" section which allows you to tinker with Wifi settings, IPv6 settings, and router behavior. You'll mostly go to this section for firmware updates or to remotely restart the AX3 router.
Huawei WiFi AX3 Router Review – Get Better Bandwidth for Less
Our Verdict
Hands down, the Huawei Wifi AX3 Router is an excellent router thanks to its price, features, and ease of setup. If you're looking to replace your ISP-provided router to improve internet stability and bandwidth, then the Huawei WiFi AX3 is the most affordable and practical solution.
What's Good
One Tap NFC
Great Bandwidth
Decent wall-penetration
Decent Mobile App
Easy to setup
Consistent Speeds
What's Not
Only three Ethernet ports
Antennas are not fully adjustable
Plain-looking App Design
Grant is a Financial Management graduate from UST. His passion for gadgets and tech crossed him over in the industry where he could apply his knowledge as an enthusiast and in-depth analytic skills as a Finance Major. His passion allows him to earn at the same time help Gadget Pilipinas' readers in making smart, value-based decisions and purchases with his reviews and guides.