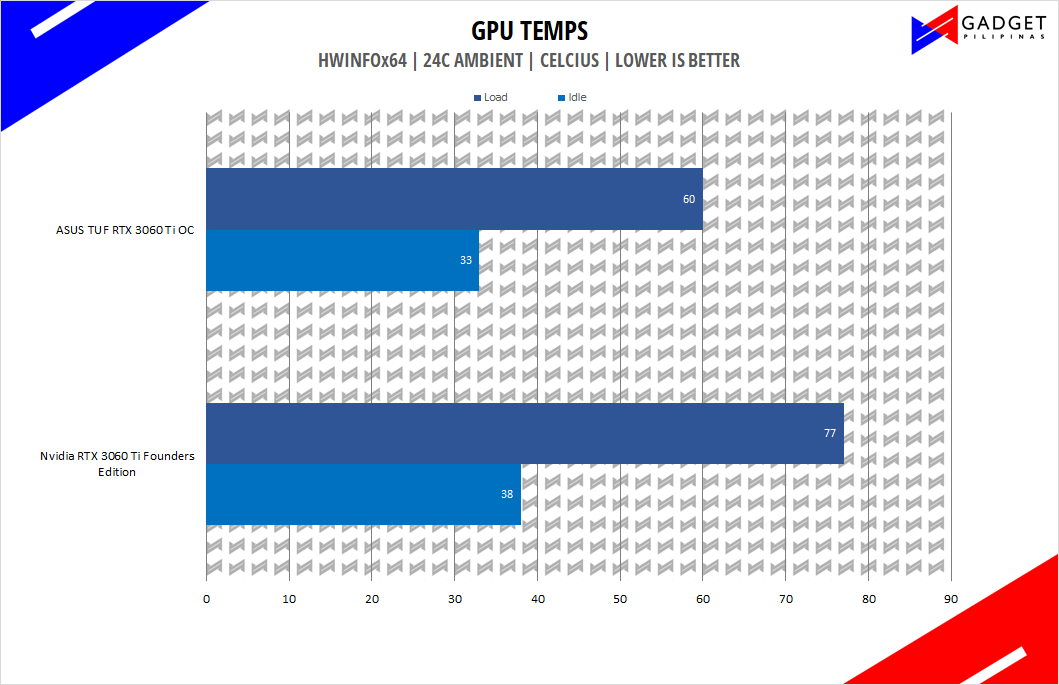 Despite trailing behind a few FPS over the Founder Edition variant, the TUF RTX 3060 Ti has very impressive thermals as the card only peaked at 60°c during our whole benchmark run. The impressive thermal headroom translates to a huge overclocking potential for the ASUS TUF RTX 3060 Ti.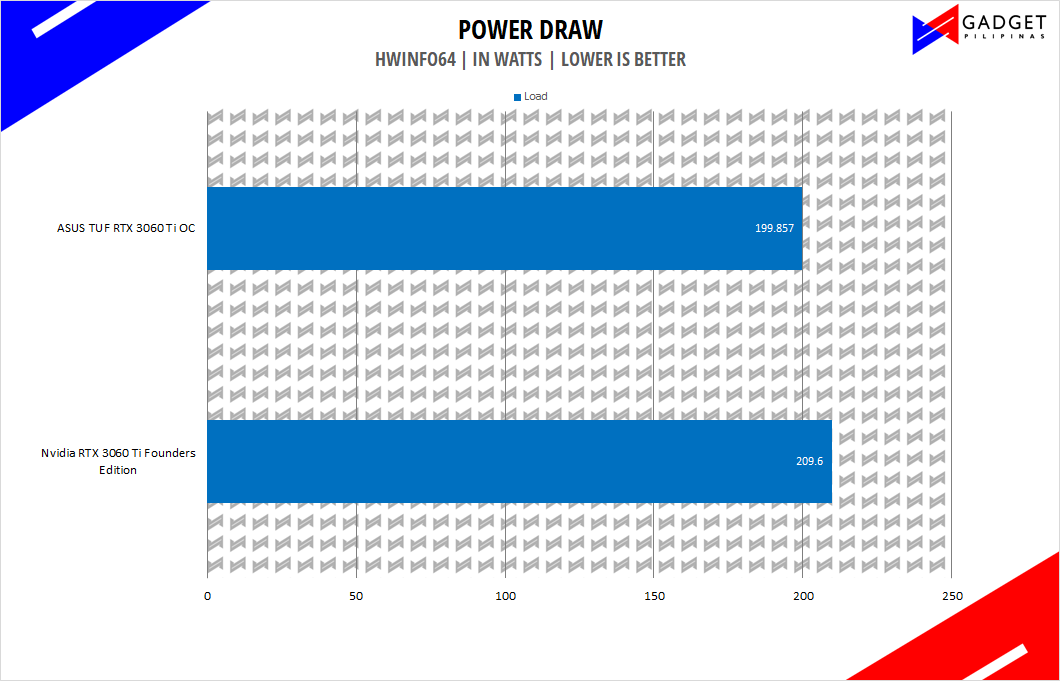 Despite being a triple fan graphics card and an overclocked model, the ASUS TUF RTX 3060 Ti OC manages to draw around 10-watts less power than the Founders Edition.
ASUS TUF RTX 3060 Ti OC Graphics Card Review – Tough To Beat
Our Verdict
The ASUS TUF RTX 3060 Ti OC's impressive thermals, superb build quality, and overclocking headroom are a trifecta of key features that can surely take advantage of the GA 104 silicon.  It's simply the ideal no-compromise graphics card with no fancy gimmicks that will surely last you for years with no problem thanks to its strong TUF foundation. That said, the TUF RTX 3060 Ti should be one of your top choices if you're looking for a mid-range GPU as it's a flagship model in disguise.
What's Good
0db fan technology
Additional HDMI 2.1 Port
Splendid Thermals
Overclocking Headroom
What's Not
Price
Availability
Grant is a Financial Management graduate from UST. His passion for gadgets and tech crossed him over in the industry where he could apply his knowledge as an enthusiast and in-depth analytic skills as a Finance Major. His passion allows him to earn at the same time help Gadget Pilipinas' readers in making smart, value-based decisions and purchases with his reviews and guides.