Apart from hardware performance, one of the things where ROG Phone 3 excels in is software. It runs on a UI that is made for gamers! Bloatware is everywhere, but only if you consider them as such. ROG UI aims to bring together all the essential features to enable gamers: full control over game performance, refresh rate performance, customized setting per game, RGB customization, and a lot more!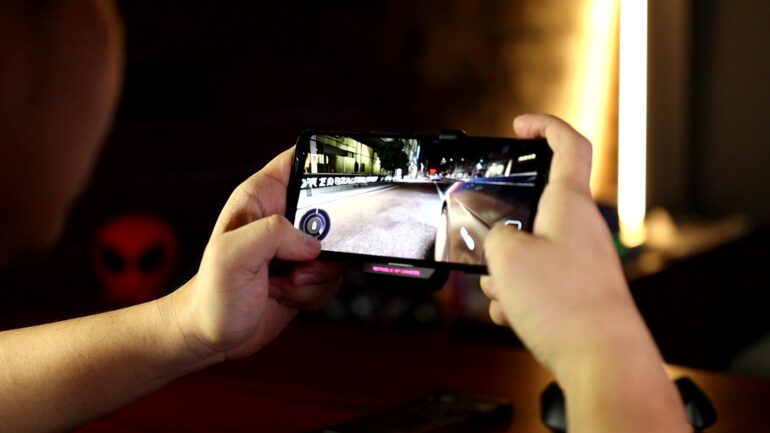 ROG UI has tremendously improved on the ROG Phone 3. Each game has customization options from touch sensitivity down to macro under Armoury Crate! Coincidentally, Armoury Crate is the same application on ROG PC counterparts. If you're into fine-tuning specific settings of your game, Armoury Crate is your goto application.
Unlike other flagship devices with displays beyond 60hz, the ROG Phone 3 is the only smartphone I have reviewed that gives me the ability to select 60hz, 90hz, 120hz or 144hz. Performance tuning is pretty extensive too, and you can also choose too clean the memory each time the application starts.
If you're into FPS games like COD and PUBG Mobile, ROG Phone 3's gaming triggers give you control advantages. You can customize it per game, or you can set it while you're in-game. There's a possibility to download Armoury Crate profiles, but I haven't been successful.
The ROG Phone 3 has quite a number of compatible accessories to enhance the gaming experience. Armoury Crate is where you can remap the keys to your preferred setting. You can do it in-game or via the said customization application.
If connection is essential when playing games, Armoury Crate also has the tab to enable specific networking features like network switching, restricting background switch and HyperFusion.
Lastly, there are more ways to control your game by accessing Game Genie. A long swipe from the left side of the display triggers this widget, and it's made for tweakers and streamers. With Game Genie, you can instantly access options that can improve the performance of your game. You can show real-time information, control brightness, mark a clip, customize air triggers, record or stream directly to your signed-in streaming platform. Everything's just available for you!
ASUS ROG Phone 3 Gaming Review: All Hail the King
Giancarlo Viterbo is a Filipino Technology Journalist, blogger and Editor of GadgetPilipinas.net, He is also a Geek, Dad and a Husband. He knows a lot about washing the dishes, doing some errands and following instructions from his boss on his day job. Follow him on twitter: @gianviterbo and @gadgetpilipinas.